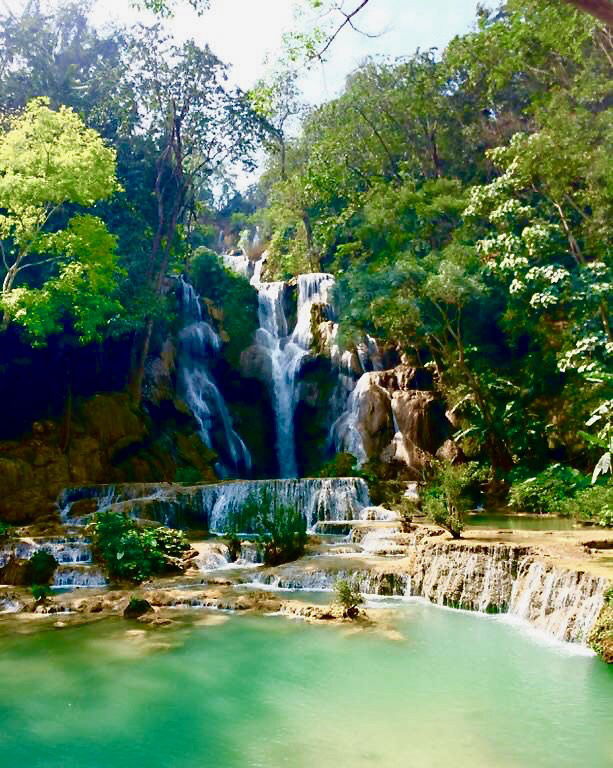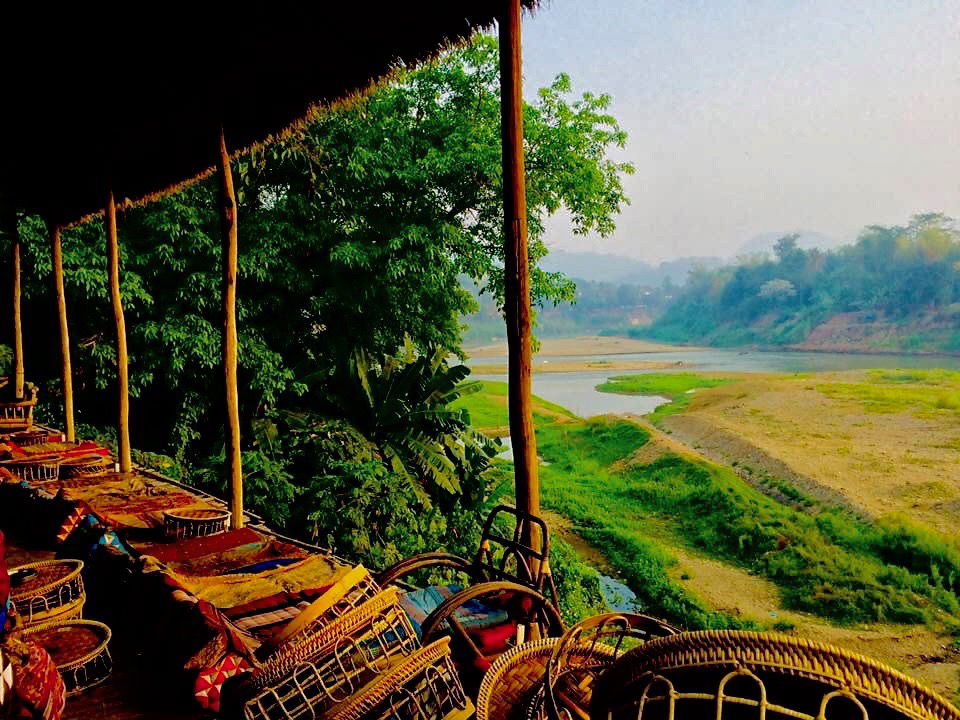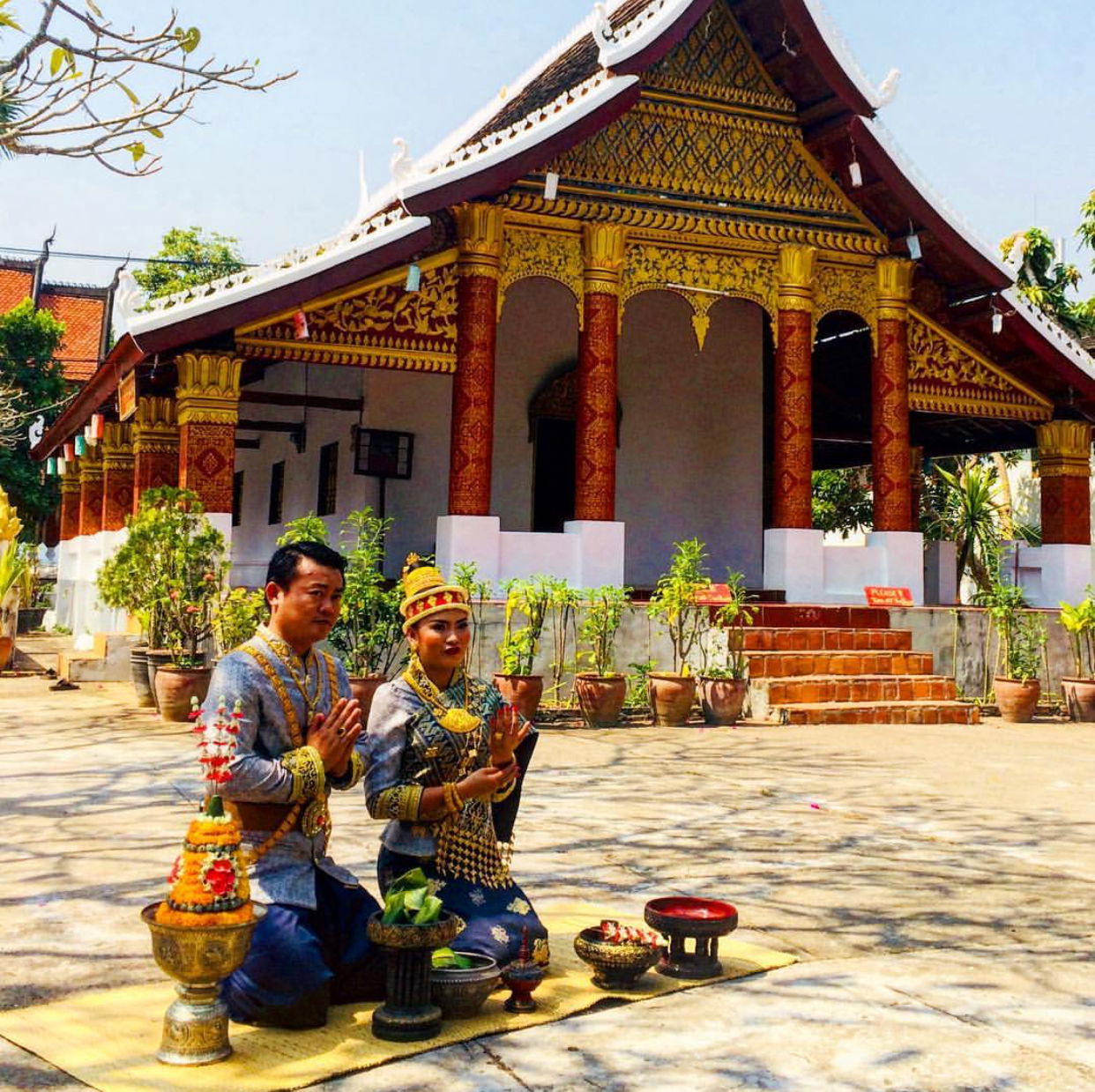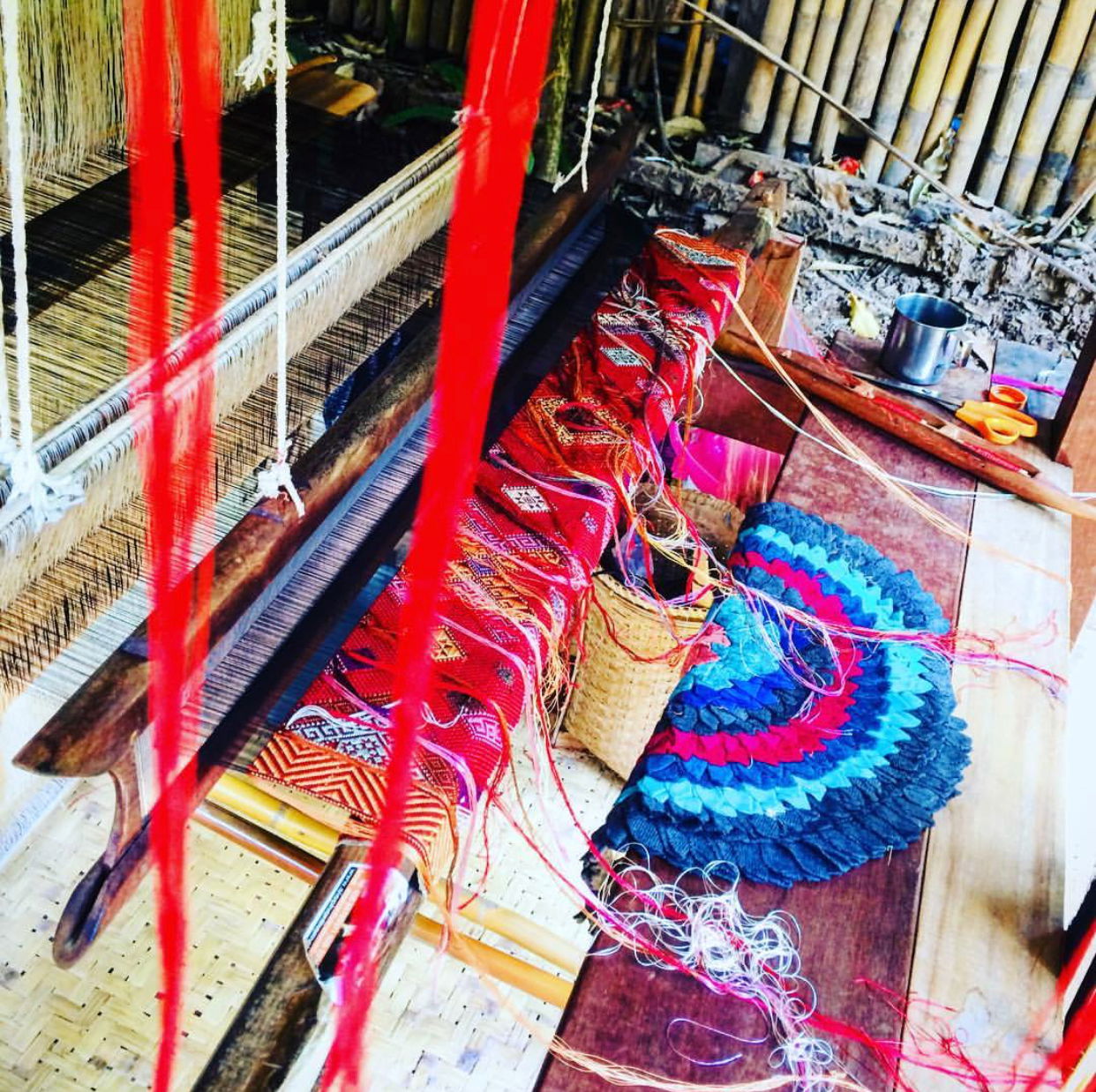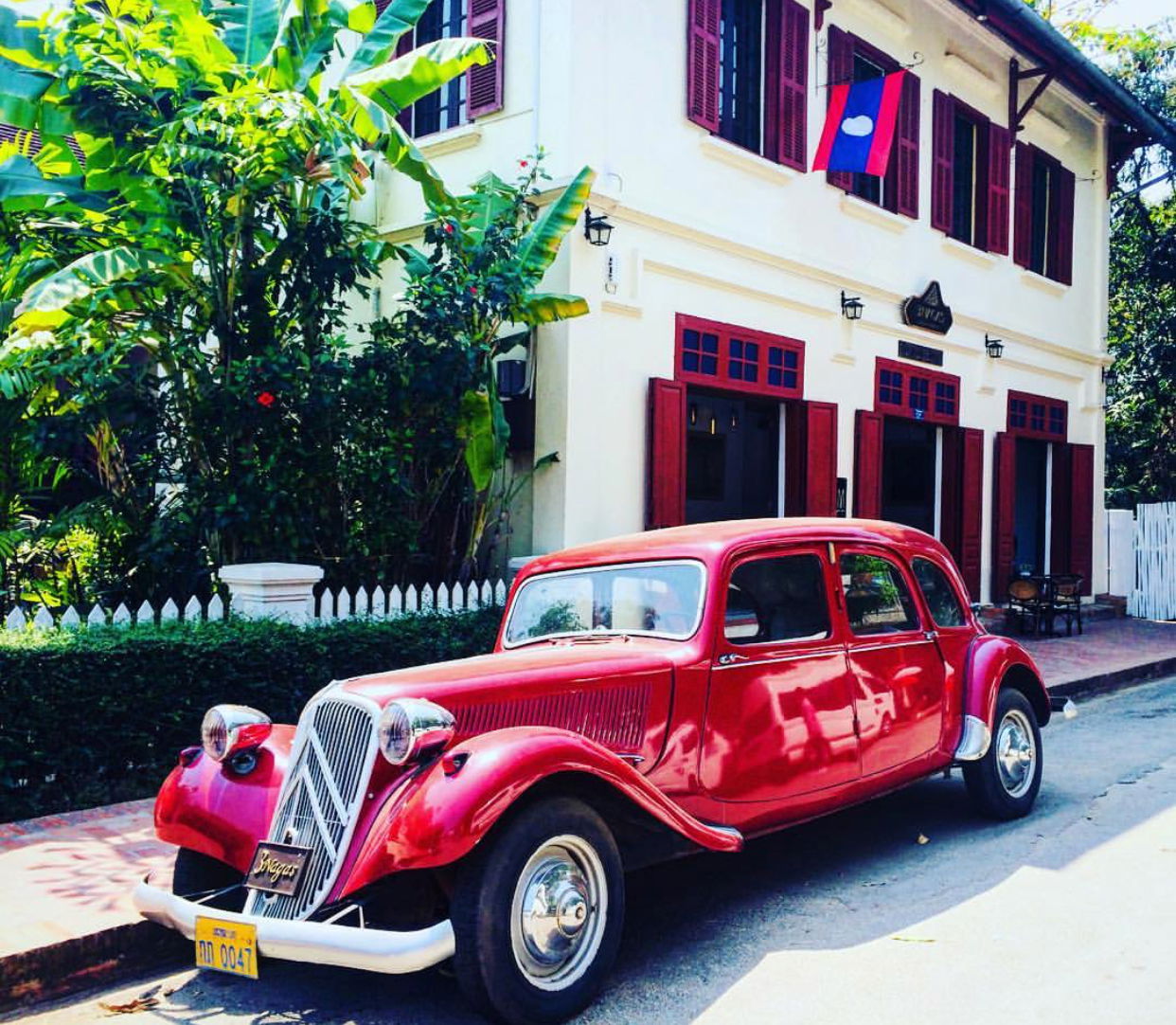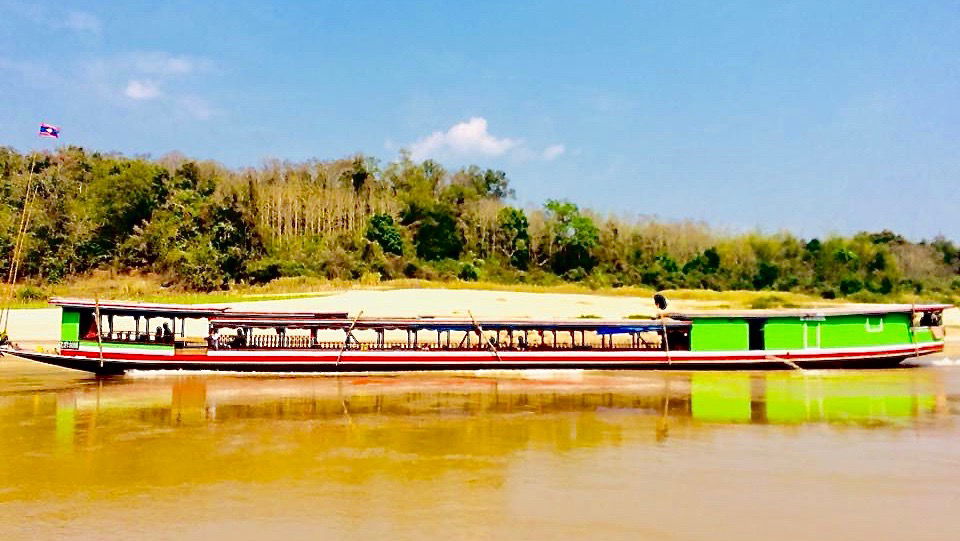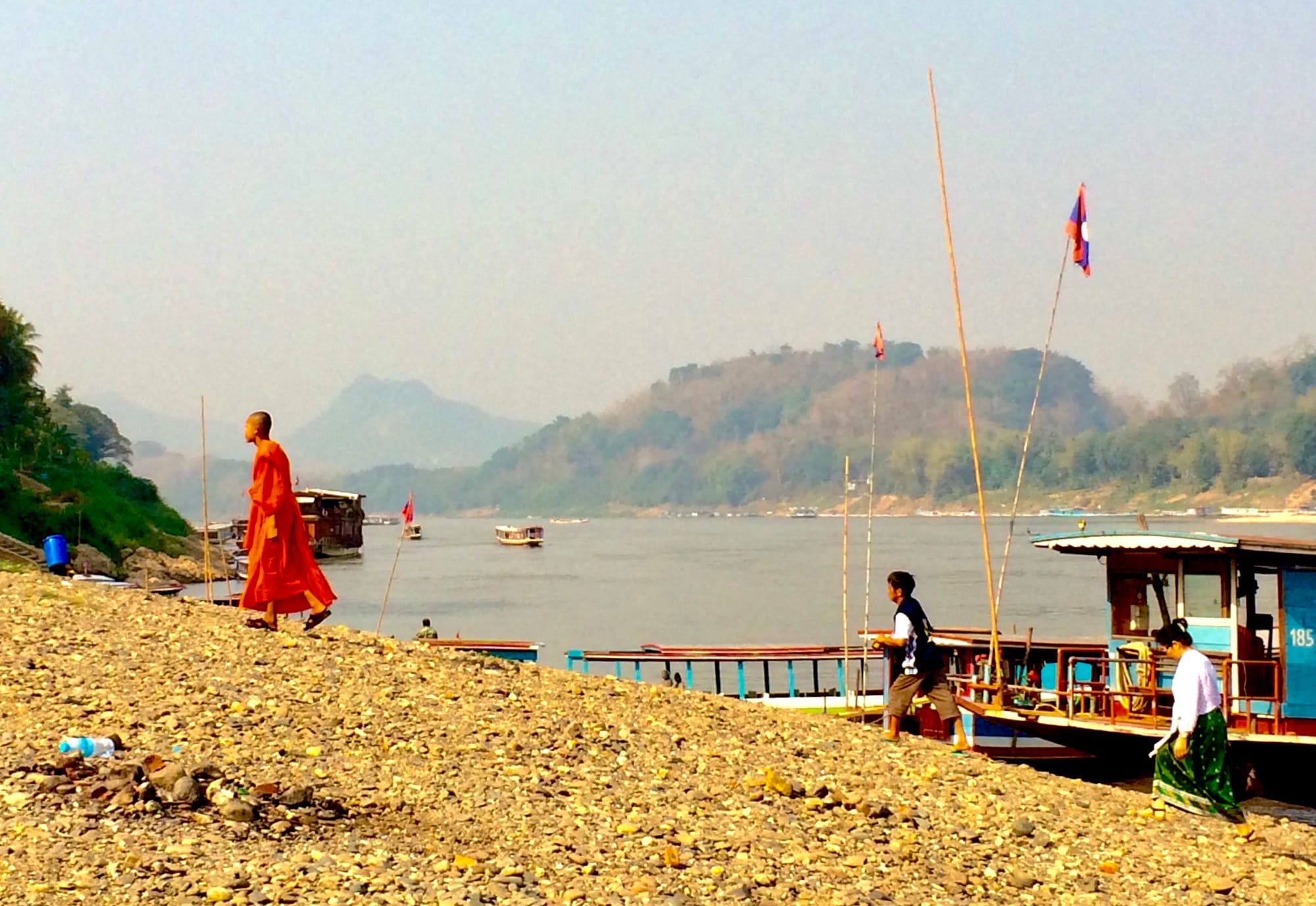 Laos, formerly known as 'Lan Xang' or land of a Million Elephants, was once part of the Khmer empire, which dominated a great part of Southeast Asia (including Cambodia, Thailand, Laos, and southern Vietnam) from the 9th to the 15th century. By the end of the 18th century, most of Laos was under Siamese (Thai) domination, and existed as the three rival kingdoms of Luang Prabang, Vientiane, and Champasak. The French eventually declared it a protectorate in 1893, and Laos became part of French Indochina until its independence in 1954. Two decades later, it was named the Lao People's Democratic Republic (LPDR, or Laos).
Laos exudes a unique French colonial charm with rich Asian undertones, and unlike neighbouring Thailand, it is hasn't been exploited by the tourism industry. Luang Prabang, located on the banks of Mekong river, displays an outstanding fusion between traditional Lao and French architecture, and was designated a UNESCO World Heritage site in 1995. Quiet and peaceful cobblestone streets are lined with colourful, roofed terraces, 2-story wooden buildings, and 500-year old Buddhist temples. A bustling night market with dozens of vendors sitting on the middle of the street or on sidewalk stalls display intricate silk weavings and other colourful textiles. Nearby, delicious street fare composed of barbecue meat, rice wrapped in banana leaves, papaya salad, and more is available for 1-3 USD a meal.
Laos is an incredibly safe country and its people are warm, humble, and eager to show tourists their beautiful country; 70% of Laos is covered by mountains. In the north, lush forests, verdant hills, and jungle-covered valleys are the norm. The 1,754 km-long Mekong river, which traverses the entire country from North to South, demarcates the border with Thailand and is a major route for transportation, mostly on traditional wooden longboats carrying passengers to different riverside towns and villages. Given its ample opportunities for outdoor recreation afforded by its easy access to the mountains and waterways, Laos has been coined the adventure capital of Southeast Asia.
For more info on Luang Prabang please visit: http://tourismluangprabang.org/about-luang-prabang/unesco-world-heritage/
Having fallen in love not only with its landscapes and cities, but also the Laotian people, we decided to organise all-inclusive adventure vacations in Laos, which combine guided activities like trekking through waterfalls, kayaking, and mountain biking along rural villages. We will also take traditional cooking and weaving classes, historical city tours, river cruises, and explore nearby caves, local temples and night markets. In addition to 6 days in Luang Prabang, we will be spend another 5 days in Nong Khiaw, a village located on the Nam Ou river, where kayaking adventures await. Here we will also climb steep limestone cliffs for expansive views. The highlight will be an exciting, guided trek through 100 waterfalls deep in the jungle. All our Laos trips will be hosted by URQU staff. We are confident you will fall in love with Laos as much as we have!
Spaces are limited in our March/April, 2019 trips so don't miss out!
---------------------------------------------------------------------------------------------------------------------------
All-Inclusive Laos Adventure
Luang Prabang/Nong Khiaw, Northern Laos
November 24-December 4, 2019 (11 days/10 nights). | Maximum 8 people / 4 couples | Price: 2,950 USD per couple (airfare excluded)
Booking requires a 500 USD deposit* - balance due 60 days before arrival.
Our 11-day all-inclusive vacation to Laos offer outdoor activities like kayaking on the Nam Ou river, trekking to the top of waterfalls, mountain biking through rural villages and an overnight homestay in a Hmong village for a true Laos experience. Additional activities include a traditional cooking class, a guided historical tour of Luang Prabang, a UNESCO World Heritage site, an excursion to the famous Kuang Si waterfalls and Pak Ou caves, a visit to a local silk weaving workshop, and a sunset cruise on the Mekong. Perfect for couples or friends travelling together. Shared-occupancy accommodations in 4-star riverside hotels with private bathrooms and balconies, transportation, and meals are included. Fly in/out of Luang Prabang, Laos.
Detailed Itinerary:
November 24: Arrival in Luang Prabang, check-in, and welcome drink
November 25: 11 am transfer to Nong Khiaw, check-in, and welcome dinner
November 26: All-day excursion to rural Hmong village for 1-night homestay, group dinner
November 27: Guided kayaking tour on Nam Ou river (3-4 hours) and return to Nong Khiaw, group dinner
November 28: Hike to Nong Kwiaw view point (2 hours) and traditional cuisine cooking class, group dinner
November 29: Return to Luang Prabang, evening yoga class (optional), group dinner
November 30: All-day walking historical city and temple tour, dinner and shopping in night market on your own
December 1: Longboat river excursion to Pak Ou caves (2 hours) and lunch/trekking/swimming in Kuang Si waterfalls (3 hours), group dinner
December 2: 37 km bike tour of rural villages around Luang Prabang to see the manufacture of local products (5-6 hours), group dinner
December 3: Visit to Ock Pop Tok silk weaving workshop followed by lunch, free afternoon, Mekong sunset cruise, and farewell dinner
December 4: Departure Luang Prabang
What is included:
1. All accommodations in shared, double rooms with private balcony and bathroom
2. All meals including breakfast, lunch, and dinner (except for last night's dinner)
3. All guided activities and tours
4 All local transportation and airport transfers
6. All entrance fees to locals monuments, museums, and temples
7. Kayaking equipment (excluding hiking gear)
What is excluded:
1. International to/from Luang Prabang, Laos
2. VISA on arrival (35-42 USD depending on nationality)
3. Travel Insurance
4. Alcoholic drinks, one dinner on your free evening, and personal expenses
Disclaimer: All our outdoor activities are suited for beginners but require a modest level of fitness.
* If for some reason you need to cancel your trip and there is a waiting list, you will receive your full deposit back minus banking/Paypal costs.