I read a post by Francistapon recently saying that the "Camino is the most overrated long distance trail in the world" because only 1% of the trails are nice trail, you hear traffic while you're walking, you can get skin cancer from all the sun exposure, and it is hard to take a piss. Well anybody who walks the Camino because they want to go hiking, shouldn't be doing the Camino in the first place (there are much better long distance treks out there). The Camino is a pilgrimage, a long distance walk replete with spiritual meaning and cultural exposure, not to mention a great opportunity to reflect upon what is important and revert to a simple way of living.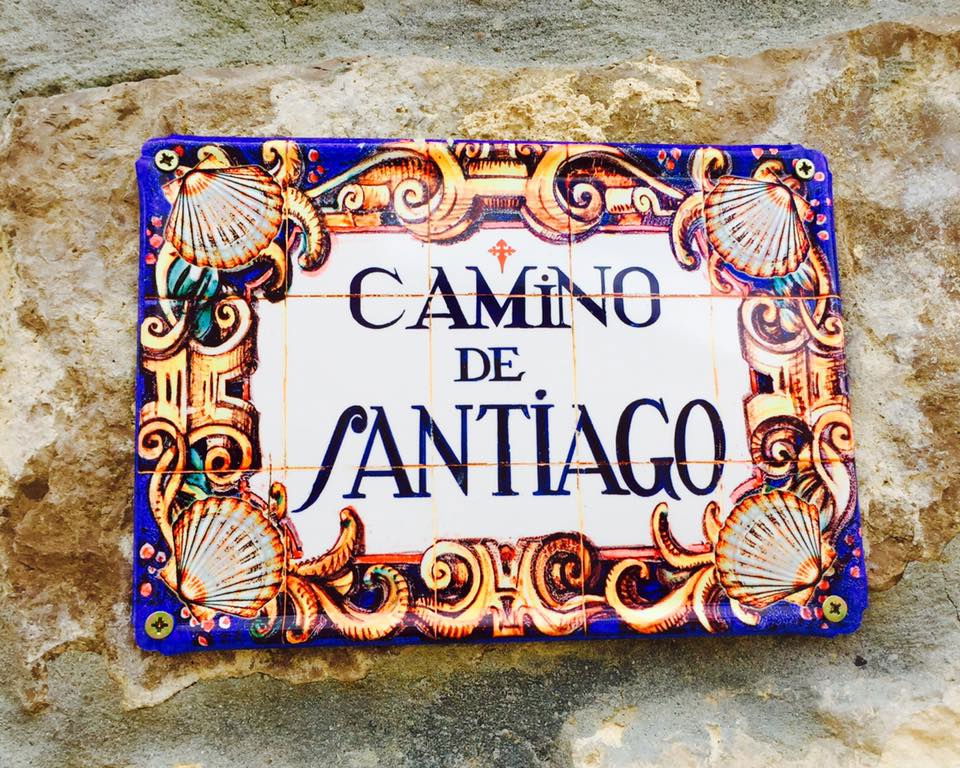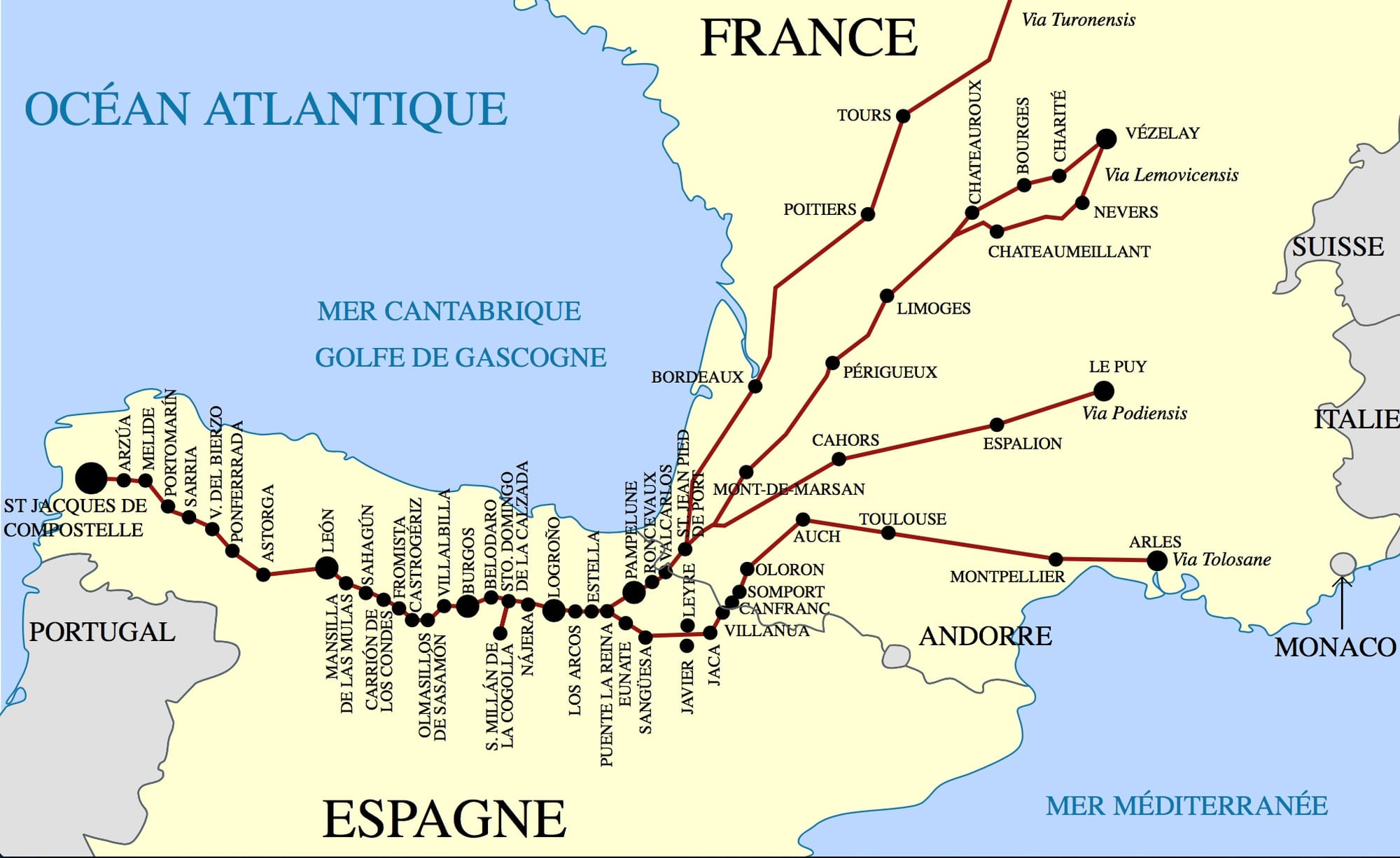 It is true we spent some horrible days on the Camino (at least I did): the long, uninteresting, rainy walks on the Meseta, especially from Burgos to Reliegos (we did it late April-late May, 2015) and the sometimes ghastly Pilgrim menus comprising of spaghetti marinara and Spam-like meat, and if youre lucky, some canned fruit for dessert (not at all what you expect of Spanish cuisine). I remember hitting an all time low in morale on Day 19, when after walking for so many days along the Meseta, all we craved for was a good meal, but instead got more spaghetti and Spam. I almost cried.

The Camino was especially hard for me because I injured myself on the very first day, walking up and down the Pyrenees (37 km to be exact) carrying a heavy pack, which I had carefully packed to not be heavy!, and re-igniting an old stress fracture in my left hip. As we had been travelling around the world for 9 months, mostly diving and sitting in a camper van for a month, we had taken a laissez-faire approach to the Camino. Being active outdoors people with a strong hiking pedigree, we assumed we could get away with not doing any real training for this (except for having climbed a handful of volcanoes and other small peaks in Panama, Bali, and Australia). I endured the Camino by taking 3 grams of ibuprofen/naproxen a day for almost 34 days (we did the French route starting in St. Jean Pied-du-Port, France).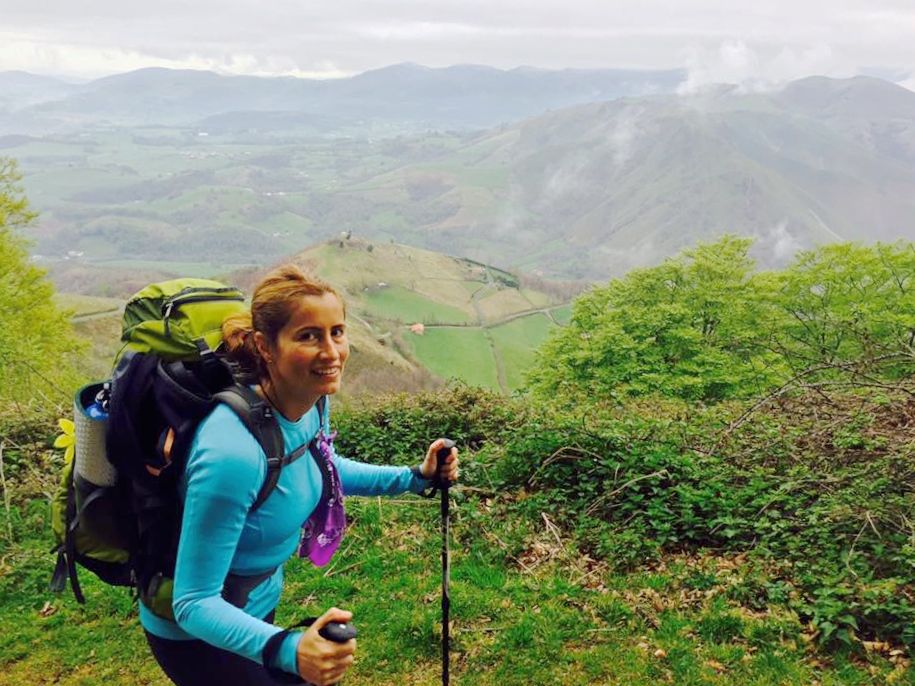 But despite the pain, disappointing food, and days of nothing worth seeing, there were also some truly great days and plenty of spectacular scenery, especially during the first 12 and last 10 days, when crossing fields of rapeseed flowers in Navarra, sprawling vineyards in La Rioja, and two scenic mountain ranges (The Pyrenees and the Cantabrian mountains).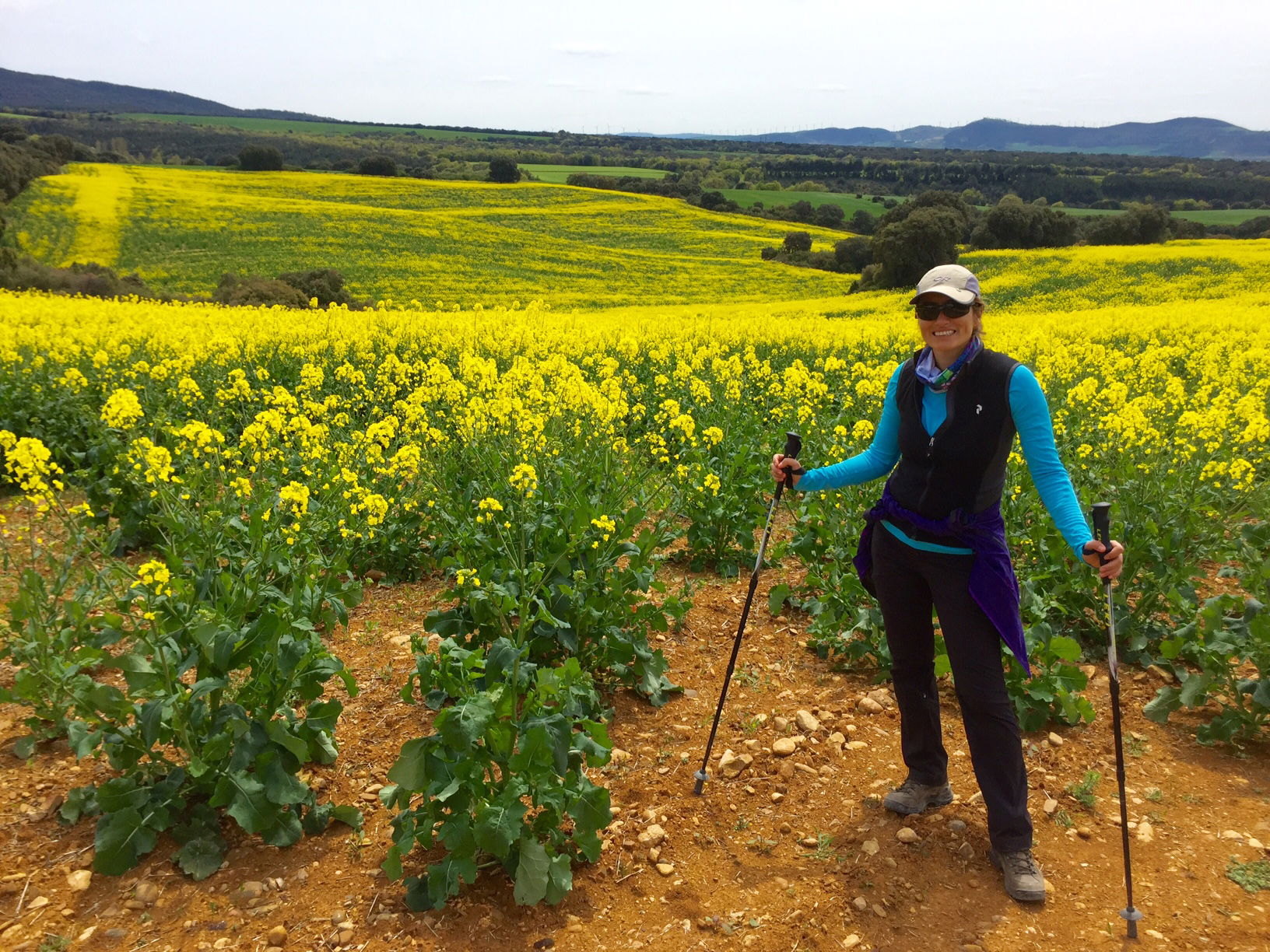 What better way to see a country than to walk across it? We visited at least 160 towns en route to Santiago, each with its own unique architecture and culture (our favourites were Astorga, Burgos, León, Pamplona, and Viana). We visited many beautiful churches, from the majestic to the tiny, medieval stone-built hamlet-like sanctuaries. We attended moving Pilgrim's masses, mostly held by nuns who volunteer their time to lodge pilgrims, and met some very interesting people along the way.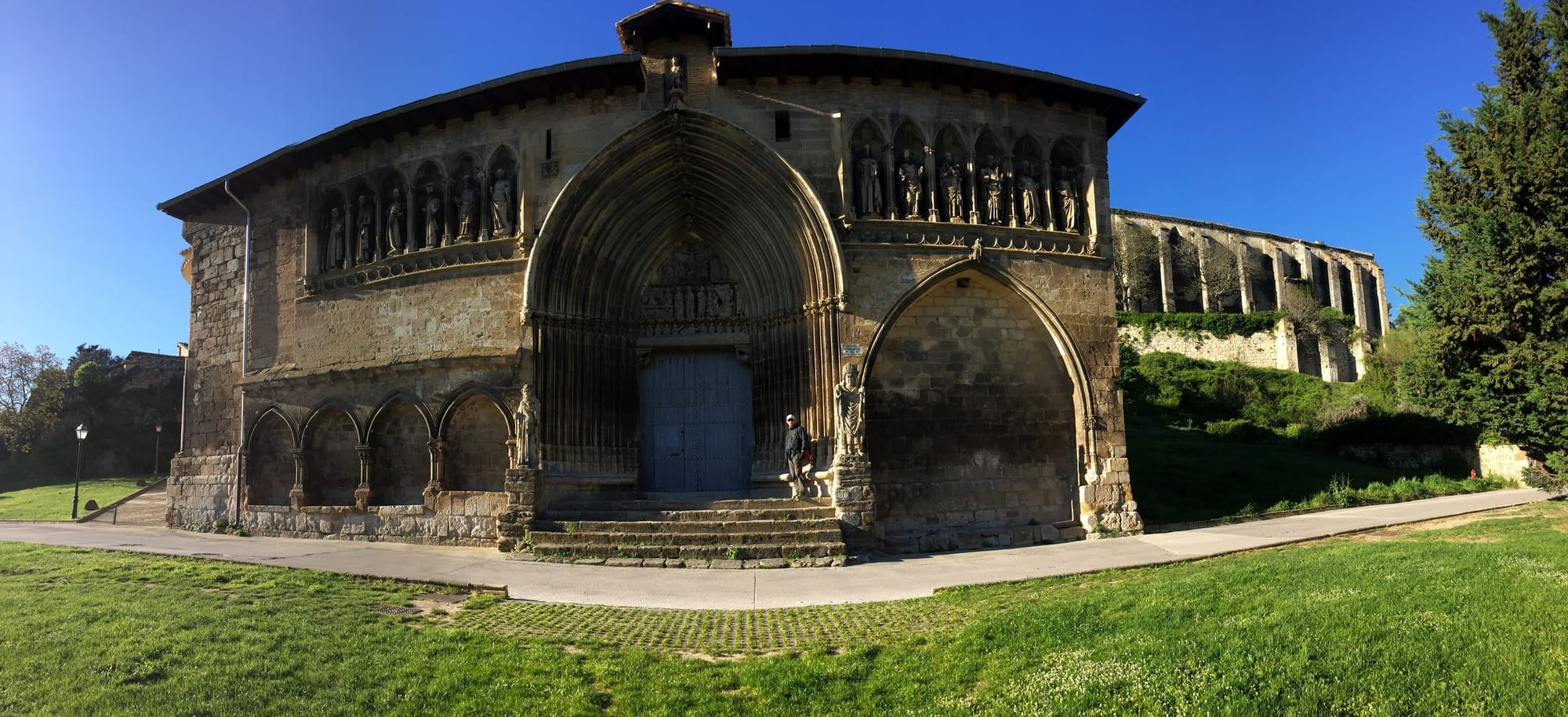 I had been serious about doing the Camino for at least a year. Having been raised Catholic and knowing a fair amount about history, I had known about this religious pilgrimage for quite some time (we didn't actually see 'The Way' until we were on the train on our way to St Jean Pied-du-Port from Paris). I did watch a documentary about it the year before, which I showed to a group of female attendees at the Alpine retreats I was running, as inspiration for doing long distance hikes. Luckily, it was also on my boyfriend's bucket list (we had met about 10 months before and had decided to take a year to travel together around the world).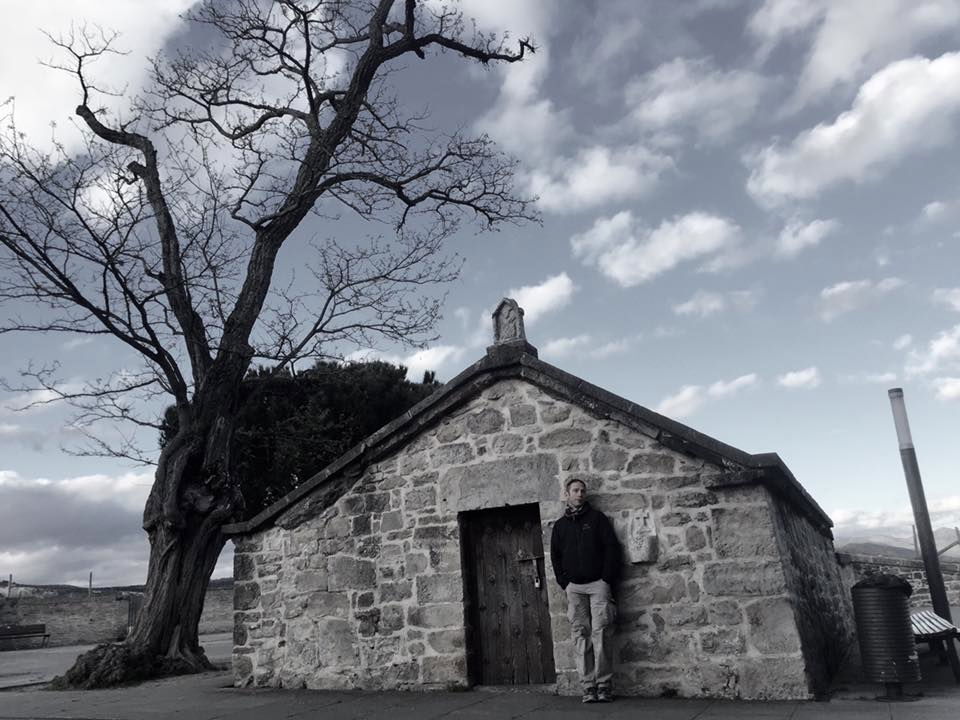 The one thing that got me through the physically challenging days (which was almost all of the Camino), was the promise I had made to myself to take my dad's ashes to Santiago (you see many people spreading the ashes of their loved ones along the way). My dad was also a Catholic, and most importantly, had done some things in his life, which I know he regretted in his death bed (he had passed away 5 months prior). I also knew that he was somehow stuck in the 'in-between' – not only from multiple dreams I had with him but from accounts from my 12-year old autistic niece who has a special way of communicating with the spirit world. In the middle ages, pilgrims started walking the Camino as penance, to absolve them of their sins, and once earning their Compostela, they'd present this to St Peter and get speedy passage at the gates of Heaven. By walking the Camino with him, I thought I would help my dad's transition be a little faster/easier, saying little prayers, lighting candles, or leaving notes in churches along the way.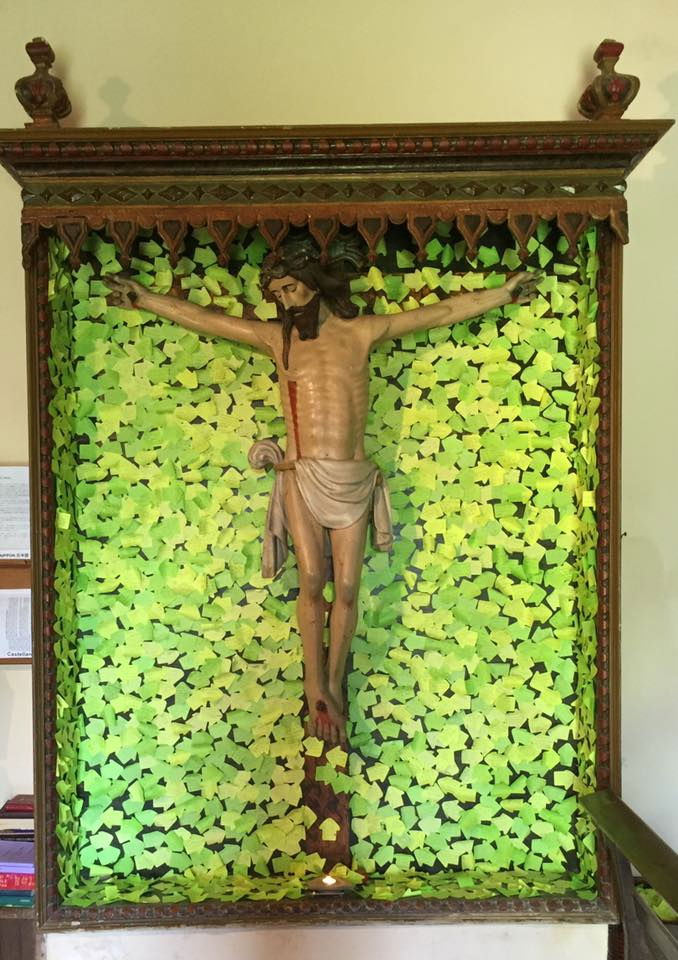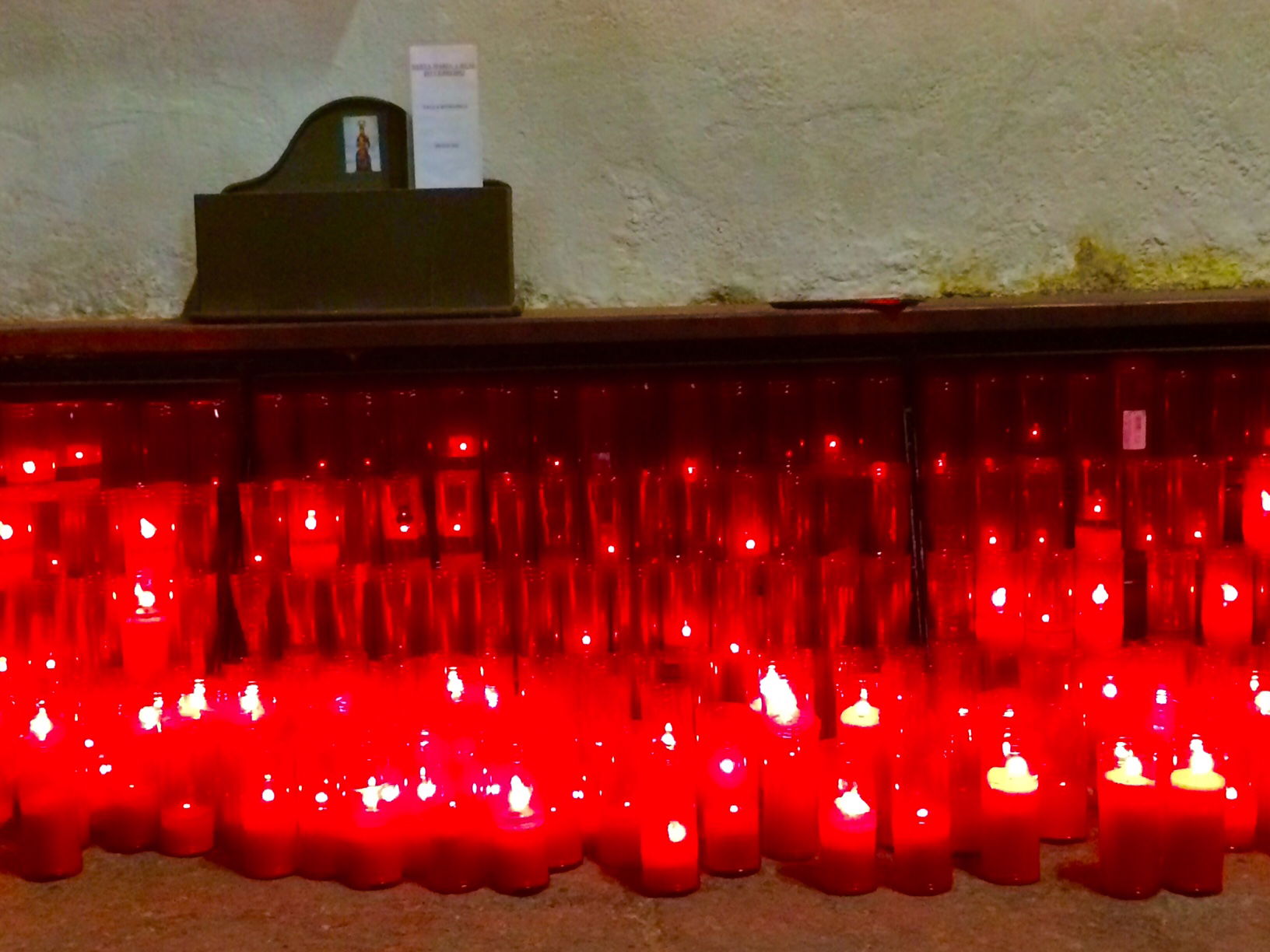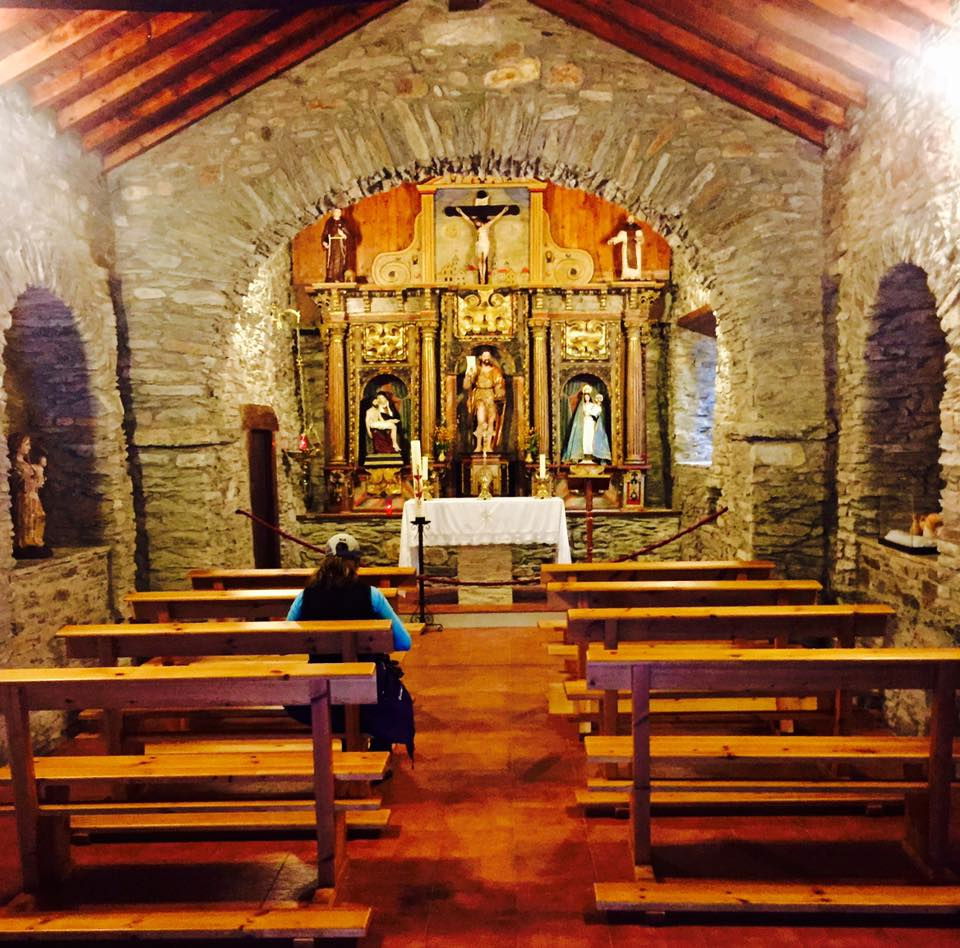 There are so many blogs and books out there about the Camino, that there was no real need to write another one, advising readers where to stay, where to eat, what churches to visit, etc. Most bloggers write whilst walking the Camino. I was so physically and emotionally exhausted at the end of the day, that I didn't get past Day 5 on my blog. I decided to write this 7 months after having completed it because I felt I was starting to forget many of the details. In my ageing brain, only the most salient experiences remain. The Camino is a very personal experience. No one will visit a town or a church and feel the same emotion or even be moved by the same experience. And often, you stumble upon great places when you least expect them. We used the Brierley book not for planning our stages (we picked our own stages depending on how much we wanted to walk every day and to avoid crowded stopping/lodging points) but mostly for the maps, though unfortunately his maps did get us badly lost a couple of times.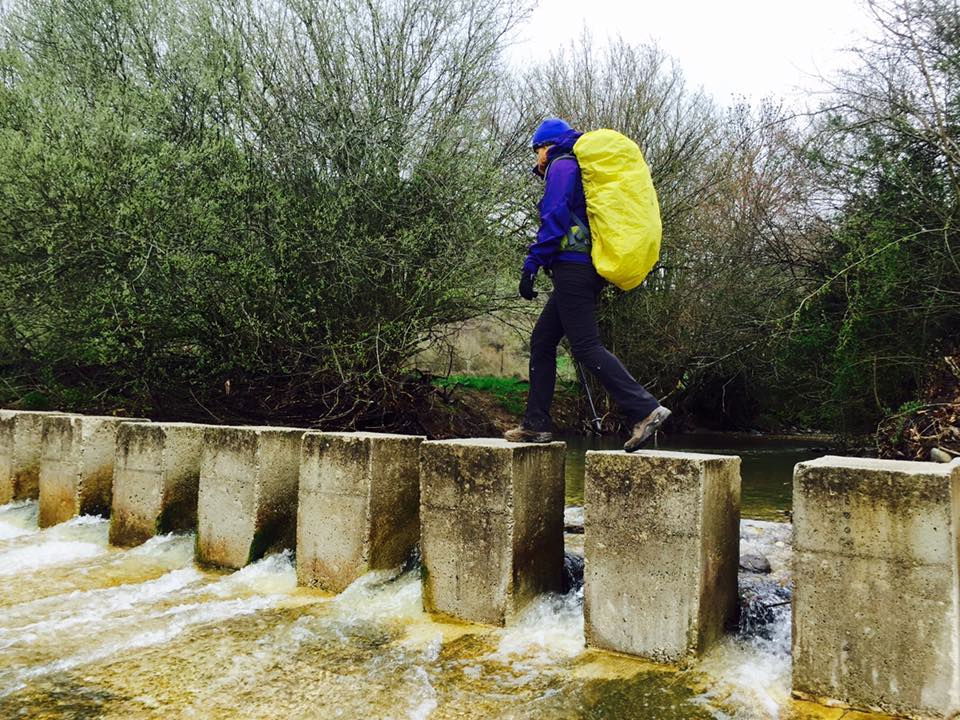 There are a couple of cities I had wished we had stayed at (e.g. Viana, Astorga) but we were still able to stop there for at least an hour, have lunch, and take in the sights. There are albergues we particularly liked, and some we wouldn't recommend primarily because of bad experiences with bed bugs (James got murdered by them on Day 10 and could barely open his eyes for 2 days; it happened at least one more time that we can remember, even though I was never bitten). We usually tried to stay in double rooms, because by the time we each paid for a bunk bed in a hostel, the cost of upgrading to a double was just 10-15 euros more. We did the Camino when the USD-EUR exchange rate was very favourable, so we did splurge with a couple of nice dinners here and there (especially in the cities). We had a lot of 'bocadillos' (Spanish sandwiches, mostly with chorizo or ham) and 'tortillas' (Spanish omelettes with potato) along the way, and my boyfriend, James became addicted to Spanish beer, so a good part of our daily budget went into Estrella Galicia.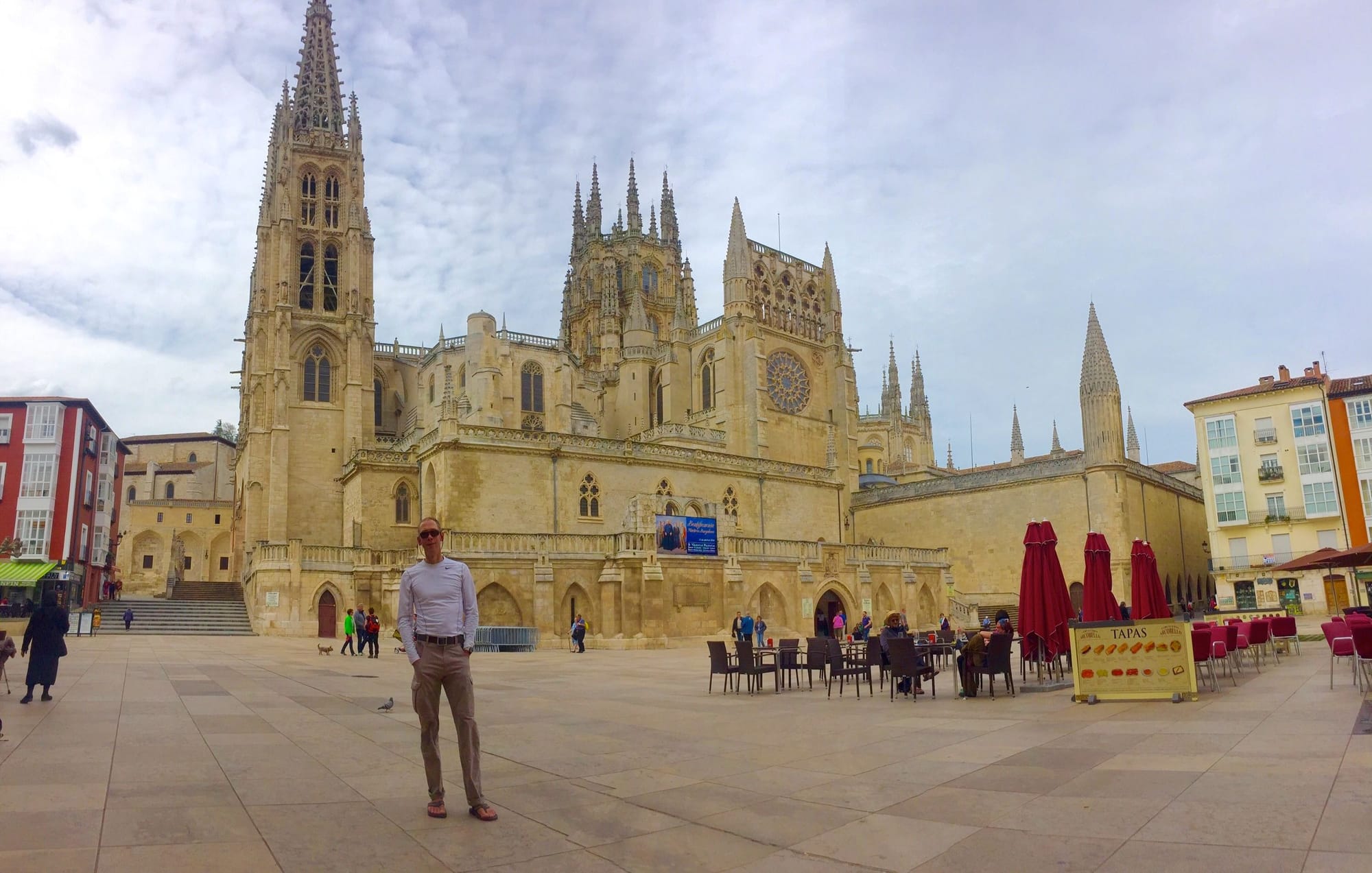 We didn't walk the Camino as fast as some people do (we met people trying to do it in 30-33 days). But we still did it faster than most people, in 34 days, which included a full rest day in Leon (our only day off, about mid-way through). I did cheat one day and took a taxi from El Acebo to Camponayara on Day 26. We had walked over 32 km across the highest point of the Camino, in what seemed like a series of unrelentless hill climbs. Having struggled with my hip since Day 1, I got to El Acebo and could barely make it from the bed to the bathroom. The next day James walked to Camponayara and I took a taxi there and got a facial and had a nice lunch in town while I waited for him (this is probably the fastest he walked in the entire Camino, as I was always the one to slow him down).
I did cheat on another stage, when I took a taxi on the final climb to O Cebreiro on Day 28 (about 5 km). I think I would have managed but at the point I didn't want to risk not being able to finish the last 100 km starting the next day and not getting the Compostela for my dad. We still had 6 days to go. This was the last legitimate opportunity I had to cheat (when you claim your Compostela in Santiago they flat out ask you if you walked the last 100 km, which I did).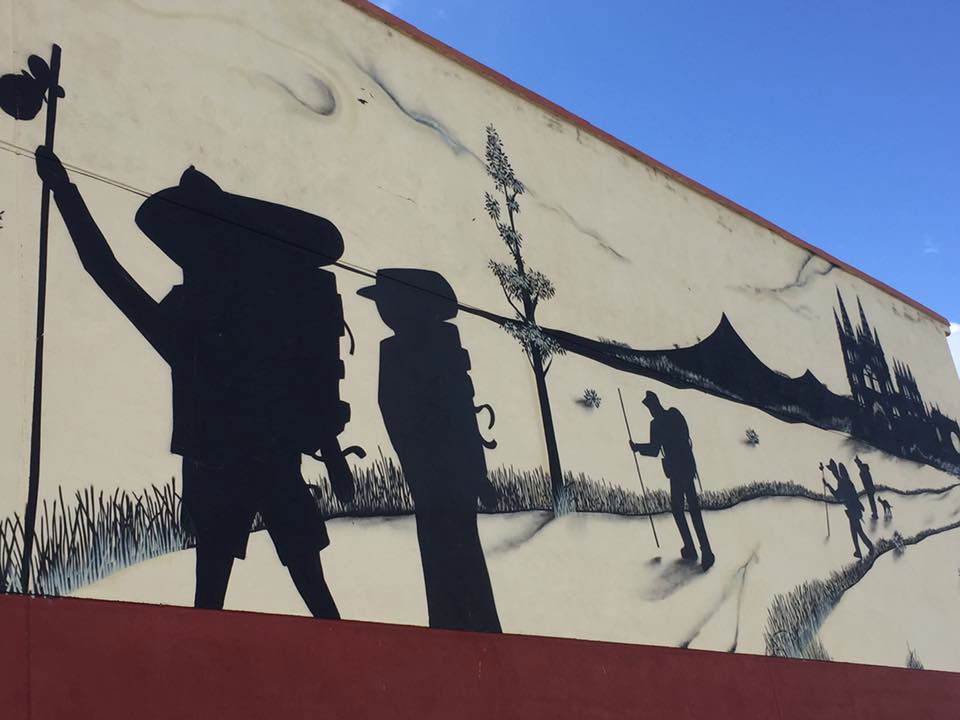 In the end, I walked about 741 km if you discount the times Brierley got us lost. If you add those km's up, I probably walked 750 km. James walked the full 769 km / 500 miles plus the 8 km or so we both walked while lost. We walked an average of 6-8 hours a day, sometimes we had a 4 hour day, sometimes a 10 hour day. If we could make it to our destination in 7 hours we were pretty happy. We never left the albergues at dawn like most people do (we are not early risers). Since we had our own rooms most of the time, we would sleep until 7.30/8 am, have breakfast, and head out at about 9/9.30 am, often arriving at our destination around 5/6 pm. Life on the Camino was very simple. Every morning, we got up, ate, walked, ate, slept, then repeated all the next day, for 34 days. Life doesn't get more basic than that.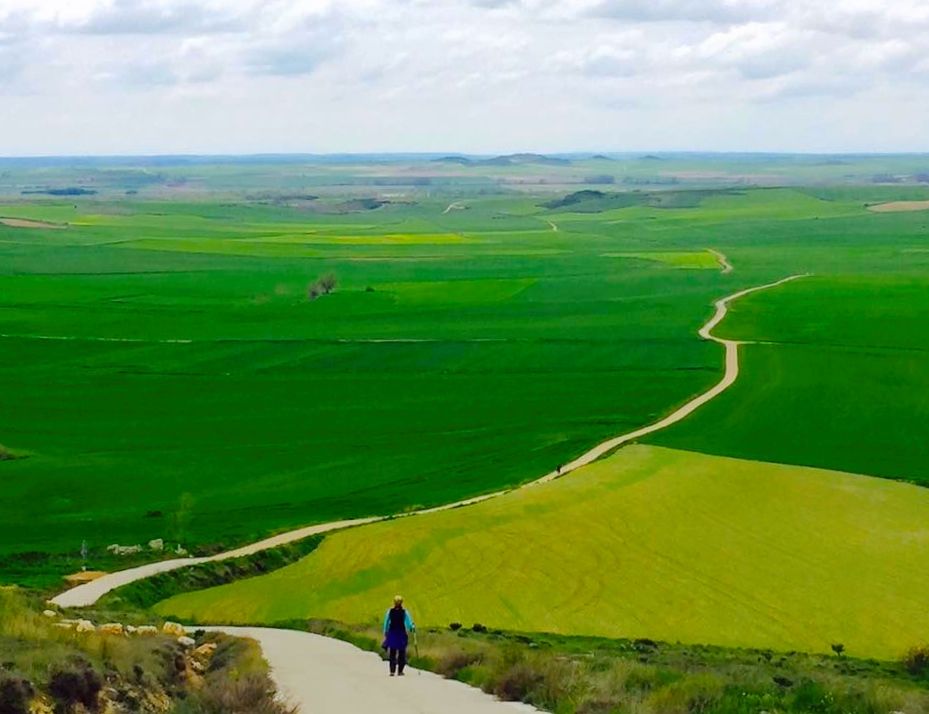 The Camino was a great achievement for both of us; for me because I walked so much of it in pain and somehow managed to endure it. The downside of this, of course, was that it often precluded me from enjoying it as much as I would have liked to. For James, his great achievement was putting up with me! We did get into 3 fights during the whole Camino, the worst one was on Day 16 (May 7) when things got so bad we decided to walk separately the rest of the way and meet in Santiago. But then James went to have a beer at the pub downstairs and met a German guy, who asked him if he was alone. He said his girlfriend was upstairs and that we had gotten into a fight. The guy, shocked, told him no one should walk the Camino with their girlfriend ! That's a sure way to break up. When he came back up we both let our frustrations out (I was mostly just tired, in pain, and annoyed that I had to make all the hostel bookings and keep track of where were were going every day). We went to the Pilgrim's mass that evening at this beautiful, majestic church across the street, and decided to finish the Camino together.
For some, doing this journey with someone can be very difficult, and a great proportion of people choose to do it alone (you see very few couples doing it together). But life is also a a journey, and as in life, things get difficult as they do on the Camino. You get tired, you are in pain, the food sucks, you're drenched after walking in the rain all day, whatever, but here is your partner, who's there for you for the good times and the bad, willing to support and encourage you when you need it most. I remember telling James whilst in Los Arcos (on Day 8) that I wasn't sure I would be able finish the Camino. But he told me he had no doubt I could finish it, and kept telling me that the whole 34 days of the Camino (whether he actually believed it is another story!). I appreciated having him alongside me, sitting with him in these small medieval churches attending Pilgrim's mass, eating bocadillos and tortillas together, witnessing great views, visiting a new country together in its entirety.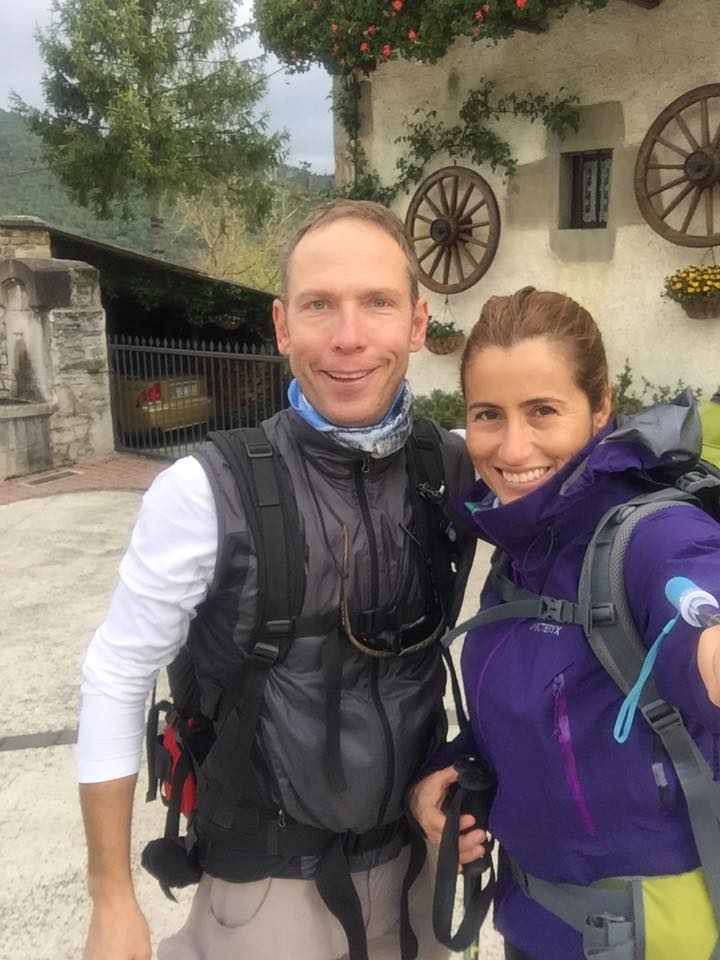 James likes to talk whereas I usually like to walk in silence, think and meditate. I thought about my dad a lot, about my life, about whether I am a good person, and what I can do to be a better human being. Having quit my job a couple of years before, having lost my dad whom I was very close to 5 months before, and just having made the decision to leave Europe after living there for over 15 years, I had a lot on my mind, mostly about what the next half of my life was going to look like. But to be honest I spent many hours of everyday trying to mentally control the amount of pain I was in, repeating over and over, this is for Dad.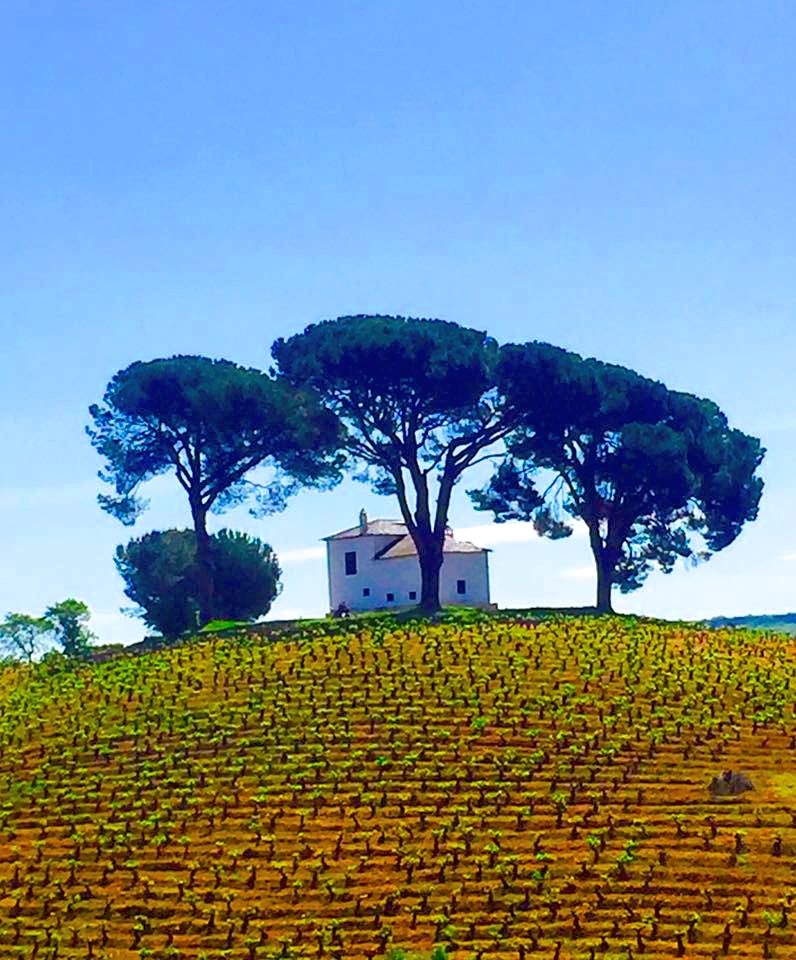 James on the other hand, was upbeat and chatty (his major source of pain was the blisters he got during the first 2 weeks of the Camino, which I know he really struggled with). He loved talking to strangers on the Camino and meeting new people. Sometimes he would be talking to me for a couple of hours and I'd be screaming in my head 'stop talking, I'm in excruciating pain !' but of course I couldn't do that. For many people, the Camino is a great opportunity to meet people from all walks of life and hear their stories and motivations for doing this pilgrimage.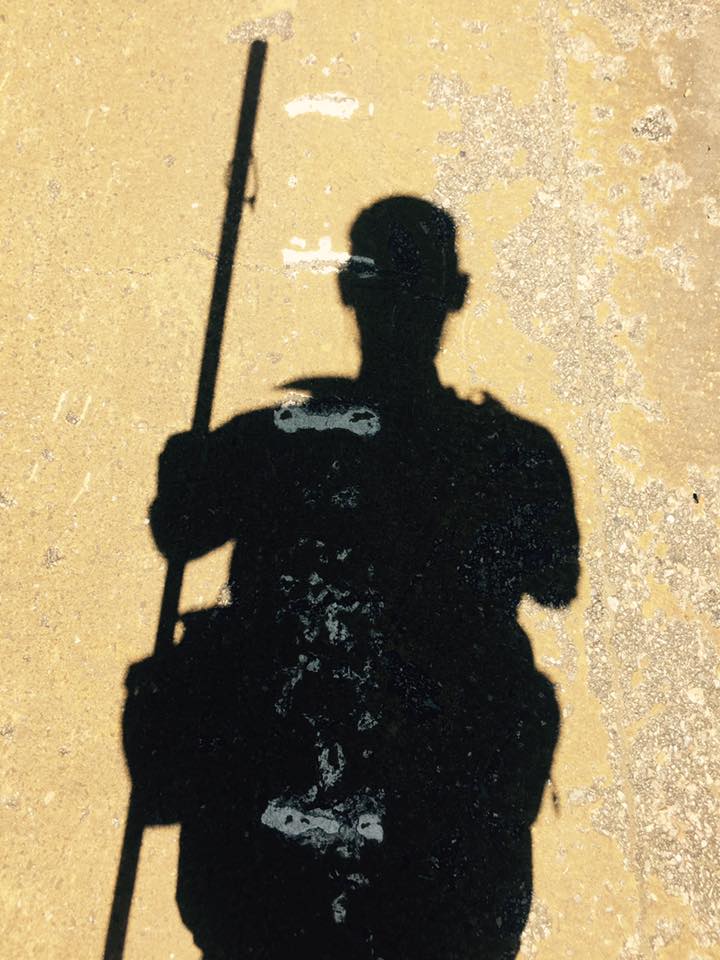 Arriving in Santiago on Day 34, watching the church steeples on the hilltop a few km's away, was a very emotional experience. After all those days of walking, after all the suffering, after all the self-doubt, we had finally made it, and I had held true to my promise to bring my dad to Santiago and have his ashes blessed at the Cathedral. But the emotion was soon quenched by our inability to find the cathedral. You see, most of the Camino is well marked by yellow arrows along streets and sidewalks, but for some reason as you enter Santiago all the arrows start to disappear and you are just in a medium-sized city in the midst of busy cobblestone streets and pilgrims walking around. We were too embarrassed to ask where the cathedral was so walked up to 3 large churches, video in hand, ready to make our grand entrance, only to find out that the church wasn't actually the Cathedral. We did eventually find it, and spent a few moments in there before getting into our last (short-lived fight) and heading to our hotel. The next morning, we stood in a long line at the Pilgrim's office to get our Compostelas, and then attended the Pilgrim's mass, blessed my dad's ashes with holy water from the Cathedral (because we could not find a priest anywhere), and saw the famous Botafumeiro being pushed by a group of monks and rocking from one side of the Cathedral exuding incense. The church was very crowded and we were a bit put off about how how many tourists where there and how many people who had only walked the last 100 km had gotten their Compostela, but the experience was still very special.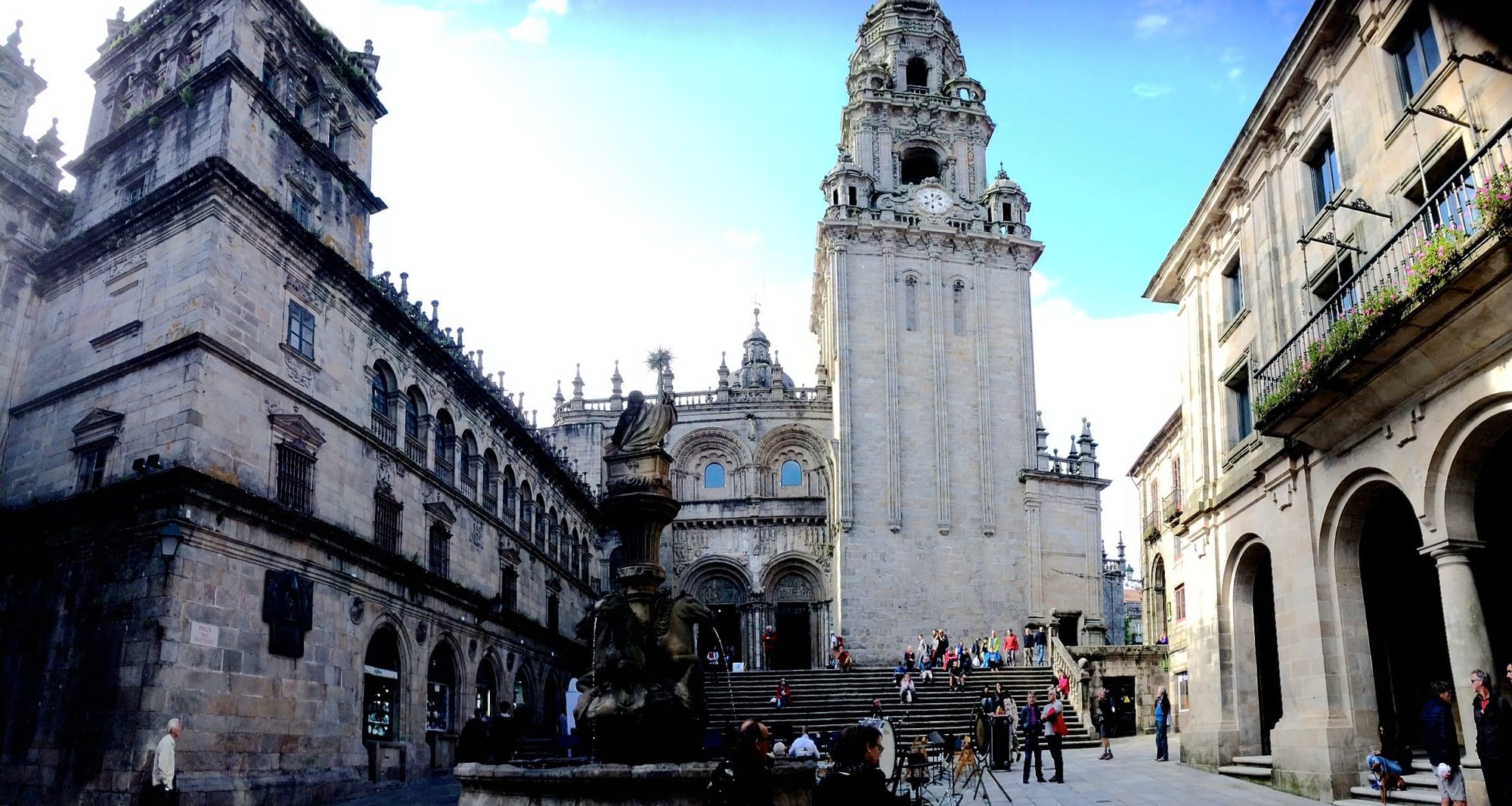 In conclusion, is the Camino one of the most overrated hikes in the world? Probably. I have trekked all over the Swiss and French Alps, Ecuador, Nepal, and the USA and as a thru-hike, it falls short of spectacular. Is it one of the best experiences I've ever had? Definately. Of all the trips James and I took that year (Indonesia, Australia, Panama, Costa Rica, and Ecuador/The Galapagos) it is definately the most memorable. I missed walking for many months after I finished the Camino. I missed living life simply. I missed being able to spend so much time with my boyfriend. And I missed carrying my dad in my pocket (we spread his ashes a week after the Camino on his favorite beach in Ecuador, where I grew up).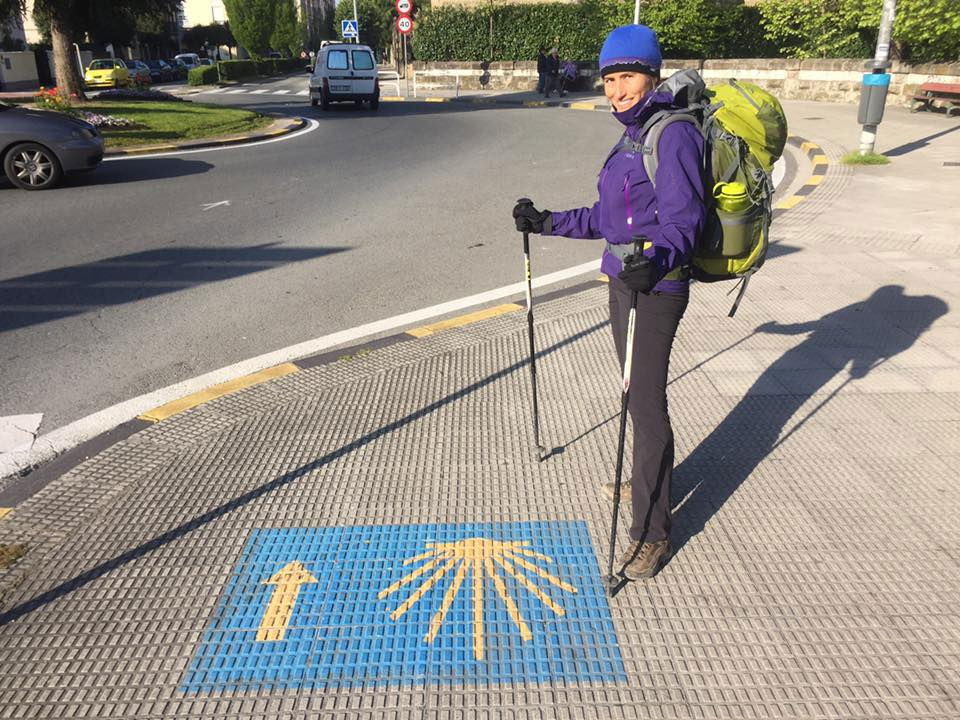 Below is a recap of the highlights for me, and a small description of the towns/hostels we stayed at and the distances we covered.
Highlights:
April 23: start of the Camino in St. Jean-Pied-du-Port, crossing the Pyrenees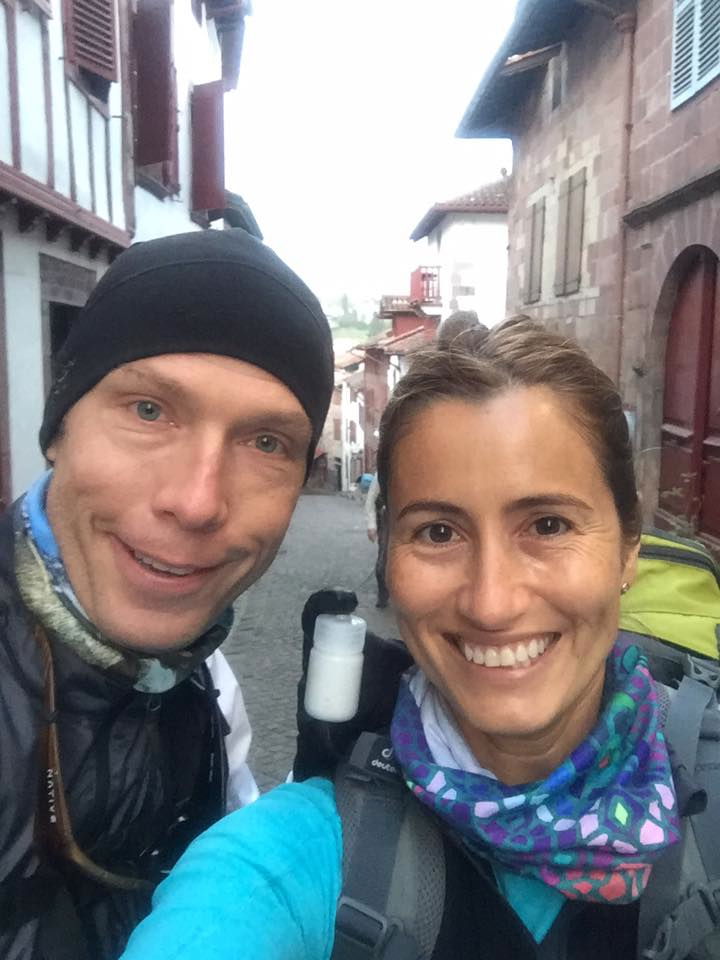 April 25: decision to start shipping my backpack from town to town
April 29: saw the most beautiful full rainbow when leaving Los Arcos (location of our first fight)

May 1: James murdered by bed bugs, could hardly open his eyes for 2 days
May 7 : at Villalcazar de Sirga, we almost split up and went our separate ways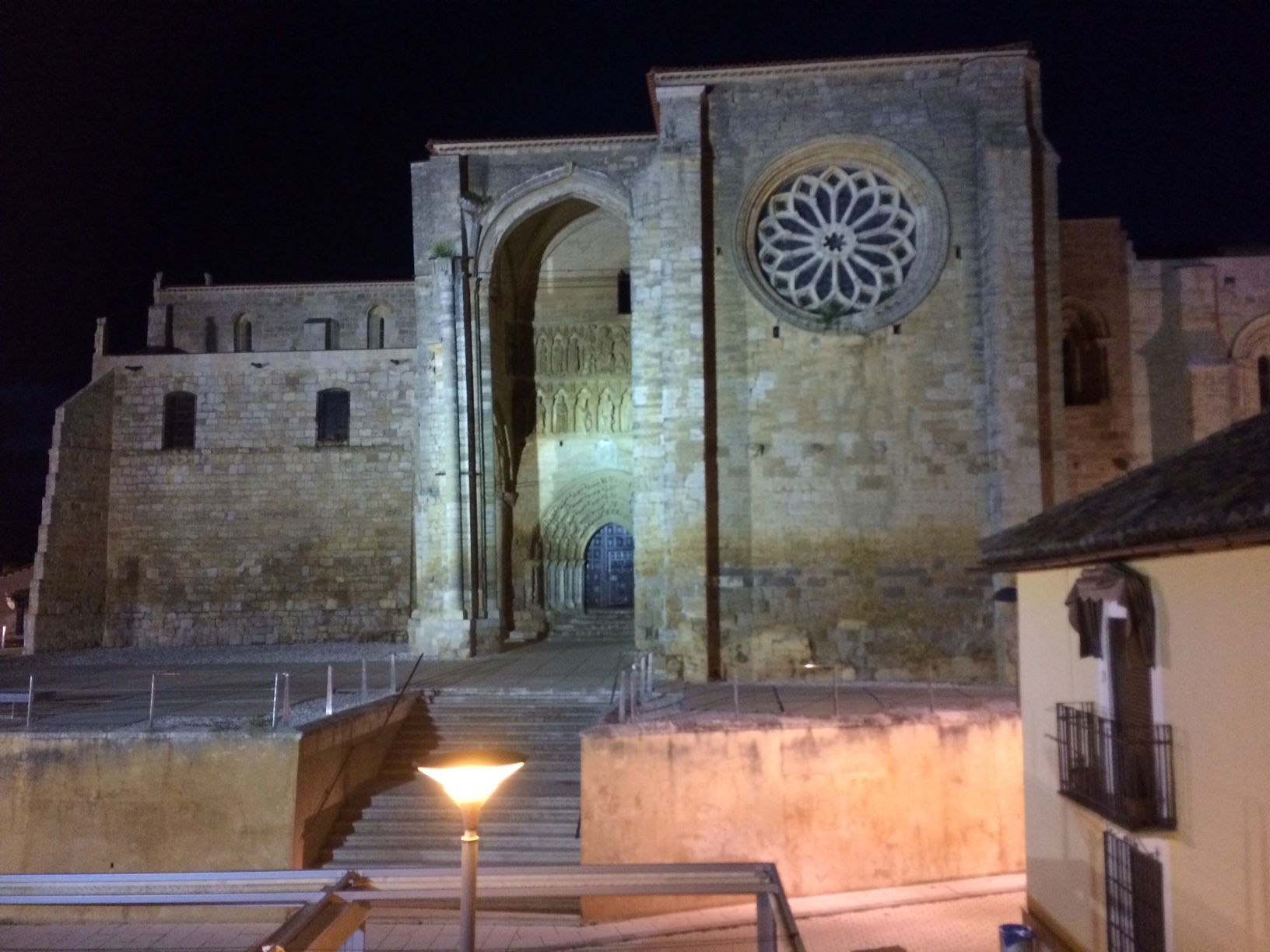 May 8: overall nicest albergue experience at La Morena (nice room, nice dinner at their restaurant)
May 9: half-way point, emotional Pilgrim's mass in Sahagun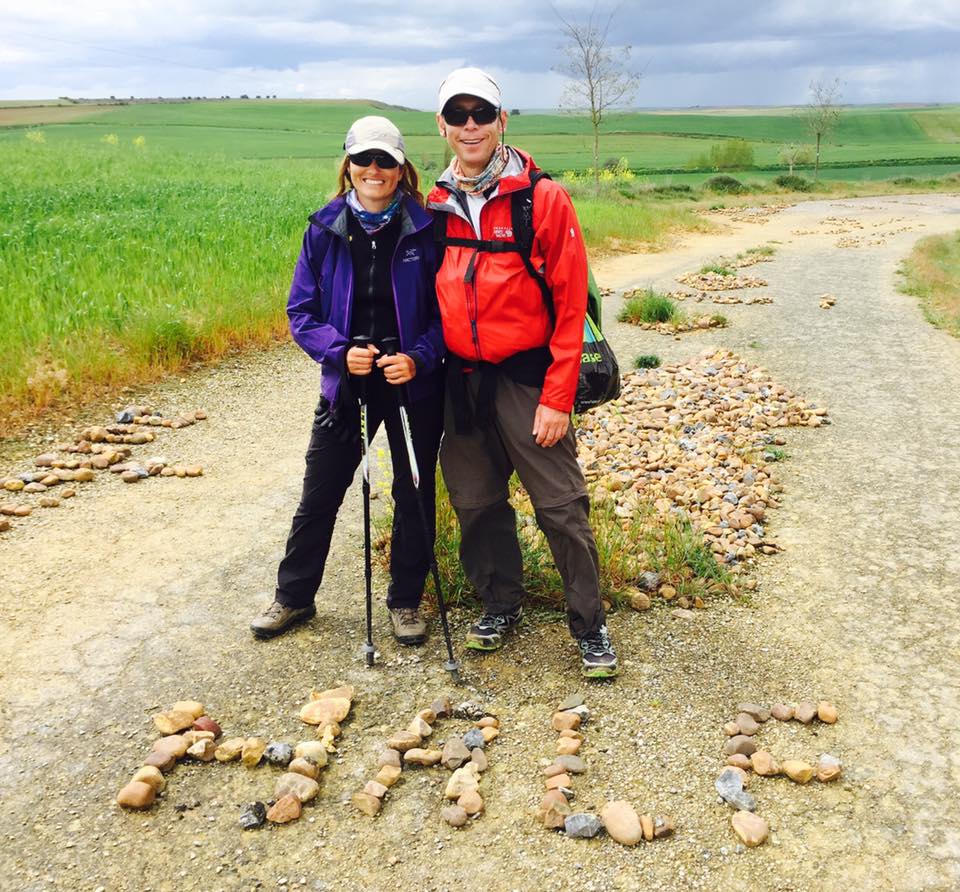 May 10 : the Pilgrim's menus were usually not very good, but this was by far the worst, we hit a low point that night in terms of food and bed bugs (again) at the albergue in Reliegos
May 11, 12, 13: had a great couple of days walking around, sightseeing, eating (nice food!) and shopping in Leon

May 16: the never-ending, unrelenting climb/hike to El Acebo, the scenery was striking but it was the hardest day (and also highest point) of the Camino, my leg was killing me, but we had the nicest dinner of the Camino at the hotel that night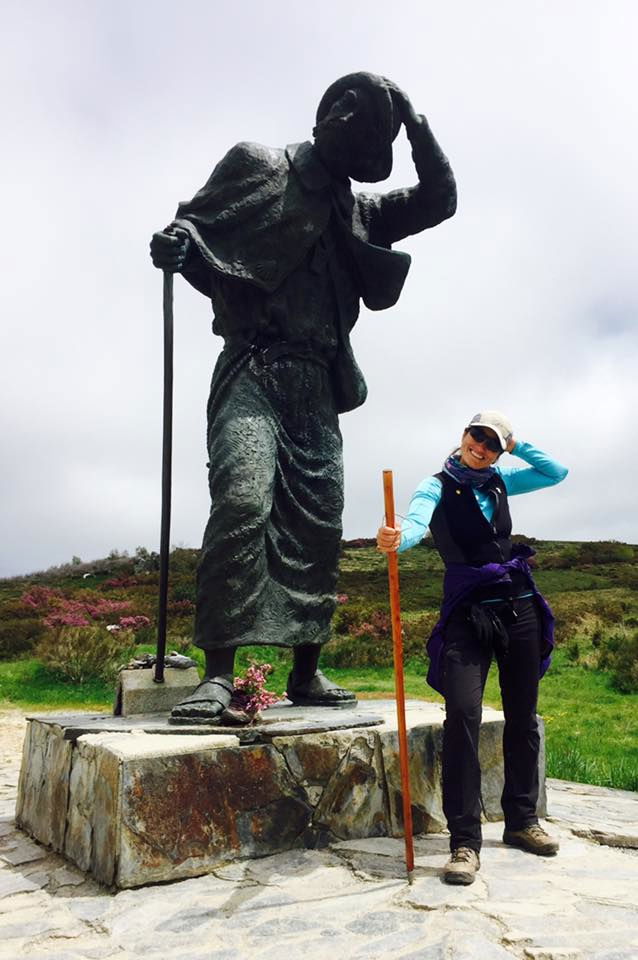 May 17: my first full cheat day, took taxi downhill to Camponayara because I could barely walk
May 19: my second, half cheat day, took taxi half way up to O Cebreiro, spending a few hours at the church asking for a miracle, nice lunch at the pub next door – special day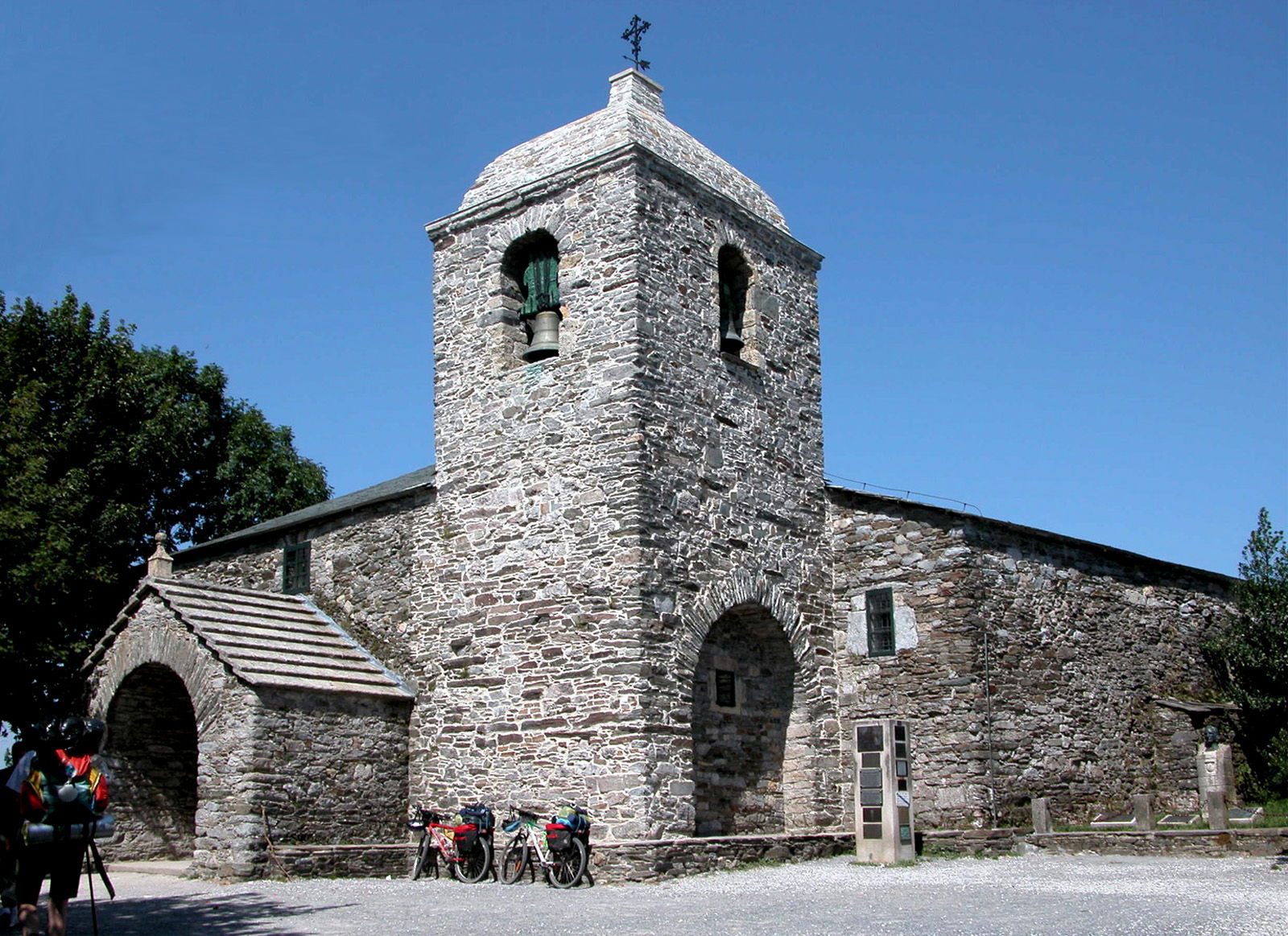 May 26: emotional arrival in Santiago (and not being able to find the Cathedral !)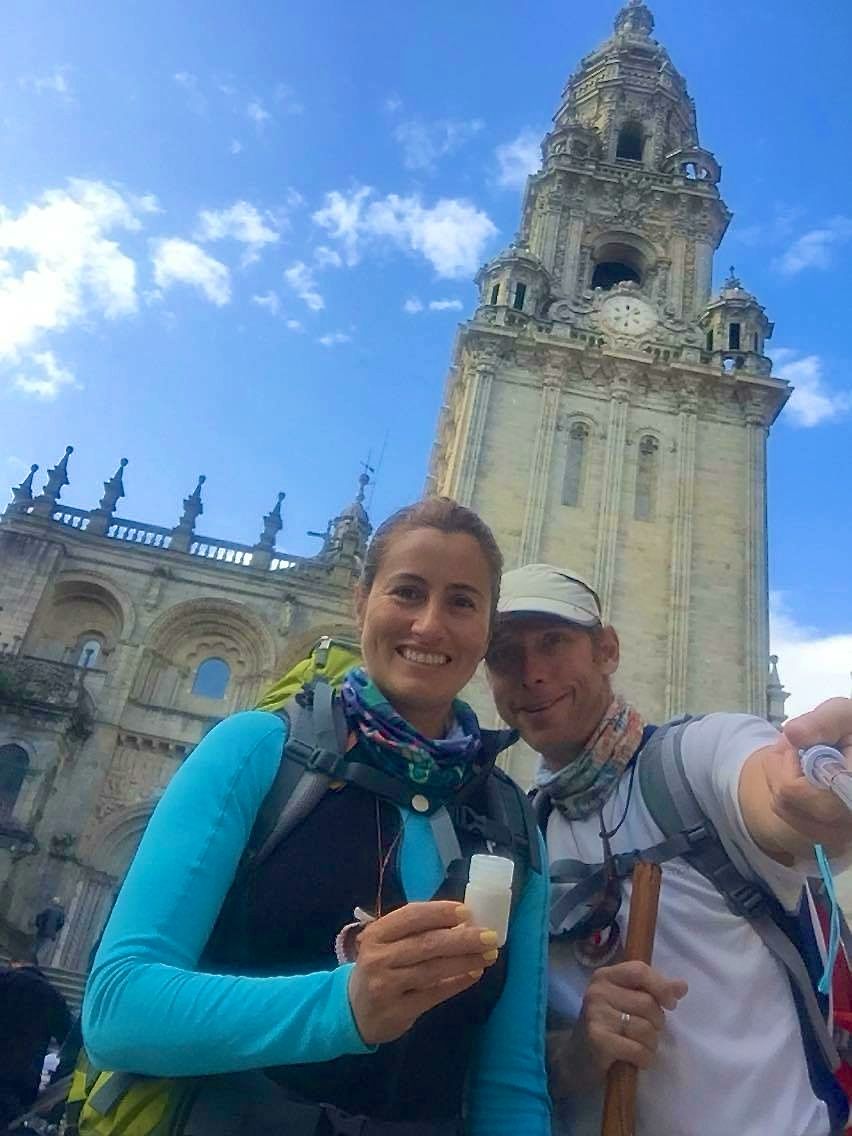 Cities, lodging, and walking distances:
Day 1 (April 22): St Jean Pied-du-Port (Pays Basque) – Roncesvalles (Navarra) (at SJPDP, stayed at Albergue du Pelerin, nice dorm room to ourselves but rather cold, not enough food for dinner, the next day had a rather simple breakfast, got our passports stamped, and crossed the Pyrenees, long painful downhill (rain in the end), stayed at Hotel Sabina which had a few private rooms on top of the pub/restaurant downstairs, had a nice, warm room, great food, my legs were very sore) 37.2 km
Day 2 (April 23): Roncesvalles – Zubiri (stayed at El Palo de Avellano, shared dorm room, clean, modern, probably one of two best two dorm rooms of the Camino) 22.3 km
Day 3 (April 24): Zubiri – Zabaldika* (stayed in small convent, in a private room, shared mass and ate a nice, communal dinner with other pilgrims, however nothing to do in this tiny town, great experience though) 17.2 km
Day 4 (April 25): Zabaldika – Pamplona* (stayed in a large but simple room at at Hostal Arriazu in the center of town, lots of great tapas bars, spent afternoon walking around, bought SIM card and booked backpack transfer) 10.3 km
Day 5 (April 26): Pamplona – Puente de la Reina (larger town, stayed at Hotel Jakue, which was very large, had pretty decent private room, went to local bar for dinner, we had our first argument) 23.8 km
Day 6 (April 27): Puente – Villatuerta (small town, stayed at La Casa Magica, quaint old house-turned albergue, stayed in large, private loft, a bit cold, good dinner) 18 km
Day 7 (April 28): Villatuerta – Los Arcos (Hotel Suexta, simple hotel in medium-sized town, we had our second fight, went out to dinner, visited the cathedral, which was beautiful, took picture with rainbow the next morning!) 25.5 km
Day 8 (April 29): Lost Arcos – Viana# suburb (stayed next to mall, had to take taxi to hotel as several km outside of town, large, modern hotel with good buffet, we slept most of the time as nowhere to go; we should have stayed in Viana!) 18.4 km
Day 9 (April 30): Viana – Ventosa (entering La Rioja, stayed in Hotel Las Aguedas, which I cannot remember at all, passed through Logroño, a nice, small but bustling city) 22.4 km
Day 10 (May 1): Ventosa – Cirueña (ghost town next to a large golf course with only one bar/resto that wasn't open for dinner, stayed at Turistico Casa Victoria, cute old house and room, but James got murdered by bed bugs, ate at the hostel owned by hotel) 25.3 km
Day 11 (May 2): Cirueña – Belorado (entering Castilla y Leon, passed Santo Domingo de la Calzada, really nice town with a Parador, stayed in Albergue A Santiago just before Belorado, large hostel with big restaurant/laundry room, had our own double room, legs and feet were killing me so got a massage and didn't go into town, James passed out from too much Benadryl and wine!) 28.9 km
Day 12 (May 3): Belorado – Atapuerca (long, gradual uphill, we were supposed to stay in San Juan de Ortega but the only place to stay was a large, run down municipal hostel with dirty dorm beds and bed bugs so took a long lunch break and walked downhill to next village on a nice road and stayed at Albergue El Palomar, nice, small, quaint hotel, had a a private room/shared bath, ate pizza, long day) 30.2 km
Day 13 (May 4): Atapuerca – Burgos* (meant to take alternate route into town but missed turn at AP-1 highway intersection, a lot of flat, concrete walking, stayed at La Puebla Hotel*, nice, chic, modern hotel in Burgos, which is a beautiful medium-sized medieval city with a majestic cathedral and square, had frozen/reheated paella on the square, should have eaten somewhere else) 25.6 km
Day 14 (May 5): Burgos – Hornillos del Camino+ (very small town located on the main road, stayed at Hornillos Meeting Point, modern, nice hostel, probably one of two best two dorm rooms of the Camino, ate a group dinner, we were supposed to stay a few km before in San Bol but nothing there but a hostel) 20.8 km
Day 15 (May 6): Hornillos – Itero de la Vega+ (entering the Meseta, long muddy walk when we left Hornillos, passed Castrojeriz, nice village, and San Anton, under 14th century arches, stayed at Albergue Puente Fitero, large hotel, double room, good resto, met with Lolo and Lita, uninteresting town) 30.9 km
Day 16 (May 7): Itero – Villalcazar de la Sirga+ (walked in the rain most of the day, uninteresting walk, stayed in front of huge, old cathedral, at Hotel Las Cantigas, in a private room, got into a huge fight, almost went our separate ways (James met German guy who told him he was a fool for walking the Camino with his girlfriend), ate at the bar downstairs, made up and went to mass) 27.2 km
Day 17 (May 8): Villalcazar – Ledigos+ (stayed at Albergue La Morena*, in a private, double room, another uninteresting town but really nice, small hotel with quaint, renovated rooms and very nice restaurant) 28.7 km
Day 18 (May 9): Ledigos – Sahagun+ (passed half-way point of the Camino, stayed at the convent run by Benedictine nuns, it very cold!, he town was pretty big but nothing special, stopped at nice cafe as roads split into a V, chatted to a very nice lady who runs the café, went to a Pilgrim's mass run by the nuns at the church next door) 22.4 km
Day 19 (May 10): Sahagun – Reliegos+ (totally uninteresting walking and town except for Elvis' bar featured in 'The Way', stayed at Albergue La Parada, very basic lodging, had a simple private room/shared bath, saw a lot of bed bugs, horrible food) 31.2 km
Day 20 / 21 / 22 (May 11, 12, 13): Reliegos – Leon* (beautiful town, definately worth spending at least 1-2 days, stayed at Hospederia Monstastica Pax*, large, renovated monastery-turned-hotel, very spacious, modern, beautiful room) 23.9 km
Day 23 (May 14): Leon – Villavante (Stage 21 in book ; arrived late since we got lost, stayed in small town just before Hopsital de Orbigo, had pretty nice double room in Albergue Santa Lucia, ate dinner there, took alternate route on Brierley book and got lost together with 6 other pilgrims, route not well marked, stay next to N-120) 31.1 km (+3-5km)
Day 24 (May 15): Villavante – Murias de Rechivaldo (passed Hospital de Orbigo#, which you enter via a beautiful, long medieval stone bridge, also passed Astorga#, beautiful mid-sized medieval town with Gaudi palace and beautiful catherdal, which were both closed; stayed in Murias, small but nice medieval town, lodged at Hotel Las Aguedas*, a very nice old stone house in a very cute/quaint, newly-renovated room with a balcony, went out for dinner) 27 km
Day 25% (May 16): Murias – El Acebo outskirt# (met Juli the eagle, soon started the big, long climb to El Rabanal, passed Cruz Ferro at 1500m and Alto Mayor at 1515m – highest point on the Camino – then small down climb to El Acebo, very cute mountain town, stayed outside in a large hotel, La Casa del Peregrino, with nice views of the mountains, legs hurt like hell, had a nice dinner at the hotel) 32.3 km
Day 26 (May 17): El Acebo – Camponayara (cheated and took taxi to Camponayara (James walked), because it was all downhill and I could barely walk, passed Molinaseca which looked like a really cute town, by the river, in Camponayara stayed at La Casita, small/basic 3-story house, stayed on top floor double, nothing fancy, got a facial, went out for lunch and dinner, had crappy do-it-yourself breakfast) 22.8 km
Day 27 (May 18): Camponayara – Trabadelo (went the wrong way leaving town so did a long deviation, should have stayed by main road out of town, got picked up by stranger and taken back to correct path, took alternate route via the mountains, pretty scenery (house atop vineyard) walked uphill to Villafranca del Bierzo, nice medieval city, had lunch on the square, stayed at Albergue Camino y Leyenda in a small town, on the main road, albergue was nice/quaint, had top floor double, modern, shared bathroom, went out for dinner (first burger of the Camino) at nice bar/resto, meet up with Lolo/Lita and the Brits) 28.2 km (+3 km)
Day 28 (May 19): Trabadelo – Triacastela (entering Lugo, walked by the highway most of the time but eventually passed some nice small towns, big uphill to O Cebreiro (I took taxi from Las Herrerias (you can also go up by horseback) and had a nice lunch while James walked, visited St. Mary's church where a miracle took place in the 14th century, lit some candles), walked mostly downhill to Triacastela via alternate route, stayed at Pension Albergue Lemos, modern, impersonal hotel but had a pretty nice double room with bathroom and close walk into town with lots of restaurants) 23.3 km
Day 29 (May 20): Triacastela – Barbadelo (entering Galicia, via Sarria, large city, had lunch by the river but didnt really do any sightseeing (many people start the Camino here at it is the last 100km, so very crowded), stayed at Casa Barbadelo, large property with several smaller stone buildings, pretty nice, stayed in bunk beds in small dorm room with nice Swedish/Norwegian couple, had nice dinner at the resto) 23 km

Day 30 (May 21): Barbadelo – Portomarin (crossed long bridge, then took long stone stairway up the top of the town, which was pretty nice, stayed at Pension Mar, house- turned-small hotel, had private room with balcony and shared bathroom, ate pizza across the street) 21.9 km
Day 31 (May 22): Portomarin – Palas de Rei (started following the official Camino stages; long, gradual uphill, passed many small stone-built towns and tiny, cute, medieval churches, stayed at Casina de Marcelo at the end of town, a single dorm room-hostel with bunk beds and one shared bathroom, run by an Italian man, not the nicest accommodation) 25.2 km
Day 32 (May 23): Palas de Rei – Ribadiso de Baixo (stayed in Los Caminantes, small, stone-built hostel, stayed in a simple, private room downstairs, with private bath, went out for dinner, not the most exciting town) 25.8 km
Day 33 (May 24): Ribadiso – A Brea (stayed in Pension The Way, a private residence well outside of town, run by a Brit, nicely decorated but very noisy room on ground floor thanks to loud group of Canadian women with their fancy roll-ons and makeup, owner drove us to town for a meal) 16.1 km
Day 34 (May 25): A Brea – Santiago de Compostela (Hotel Alexandrie for 2 nights, nice, modern reconverted stone hotel close to the Cathedral) 10.2 km
*Recommend visiting or staying here
#Wished we had stayed overnight in these towns
%Probably hardest day of the Camino
+Very uninteresting walking, mostly flat, and often quite muddy, rained a lot