During the 'Secret War' between 1964 and 1973, Laos, once known as The Land of a Million Elephants, became entangled in the middle of the second Indochina War, aka the Vietnam War. It was invaded by the Viet Cong of North Vietnam, who used this tiny landlocked country as a supply route for its war against the south. In order to block the Tet offensive, the USA dropped 270 million bombs, 580,000 bombing missions, or an average of a plane full of bombs every 8 minutes, 24-hours a day, for 9 years on Laos, making it the most heavily bombed nation per capita in the world. Perhaps it's a miracle that 'only' 50,000 Lao people died. As many as 75-80 million bombs remained unexploded after the conflict, and continue to kill about 300 people every year especially in the countryside, 40% of them children.
Now you can find scraps of bombs made into jewelry, bracelets, keychains, spoons etc, at the night market in Luang Prabang. I bought a few bracelets myself, to be reminded, we are one piece of jewelry away from evil.
After taking control of the country in 1975, the communist-backed Pathet Lao government overthrew the royalist government and renamed the country the Lao People's Democratic Republic or Lao PDR. Newly communist-controled Laos opened its doors to international tourism in 1989. Once an off-the-beaten path destination, it has become increasingly popular with Asian and European tourists, particularly French citizens as it was a French colony before the first Indochina War. Even though Laos is a communist country, the government allows its people to practice their own version of Theravada Buddhism, as they managed to reconcile their Marxist beliefs with Gautama Buddha's way of life, a once-royal who rejected his noble status and wealth to become a mendicant. Even though a great proportion of Lao people actually believe in animism, a belief in natural spirits attributed to animals, plants and other natural phenomena, Buddhism has a strong presence in Laos, with many small but ornate Buddhist temples spread across the city of Luang Prabang where monks chant rhythmic, soothing prayers every morning and evening.
Laos is the fourth poorest nation in Southeast Asia, relying not only on tourism but the export of textiles, timber (though now deforestation is discouraged), gold, copper, electricity, and coffee. The Chinese now have a strong presence here, having bought thousands of acres of land for building projects (a new, direct train from China to Luang Prabang is almost finished). Negative effects include deforestation and new farms are being built to feed the Chinese workers, which are heavily sprayed with pesticides and are polluting rivers. Mountains are being blasted for road access and for gold. I heard even the Hmong horses from the north have been sold to China for meat. But these are the things the average tourist will never see, or hear about, and will only become evident if they explore the countryside and talk to the locals.
Even though the average Lao person does not approve of the presence of a foreign power, which brings considerable income to a cash-poor, corrupt government, the exploitation by the Chinese is no different from the French colonisation of the early 20th century, or the Japanese invasion during WWII, or the Vietnamese occupation in the 60s and 70s, or the concurrent American bombing raids.
When I first came to Laos in March 2018, I spent 8 days in Luang Prabang. This was at the end of tourist season, which peaks from just before Christmas until February. A UNESCO World Heritage Site since 1995, the city's largely quiet streets (minivans are an increasing presence) are lined with beautiful, colonial houses displaying a unique and charming fusion of Franco-Asian architecture. Cafés, small artisan shops, and tour agencies with their front wooden shutters fully open into shaded, arched porticos. The morning market or Talat Sao is full of bright green vegetables, scrawny-looking plucked chickens, dead catfish, different kinds of raw meats, and odd-looking breakfast foods I've still not dared to try. The night market, which encompasses the entire main street of the Old Quarter, is full of makeshift stalls where mostly village women sell beautiful weavings, handmade scarves, textile purses, and other souvenirs. It's the best way (for a girl anyway) to spend the evening alone, just browsing and trying things on, and maybe doing away with a gorgeous, handmade 5 dollar scarf.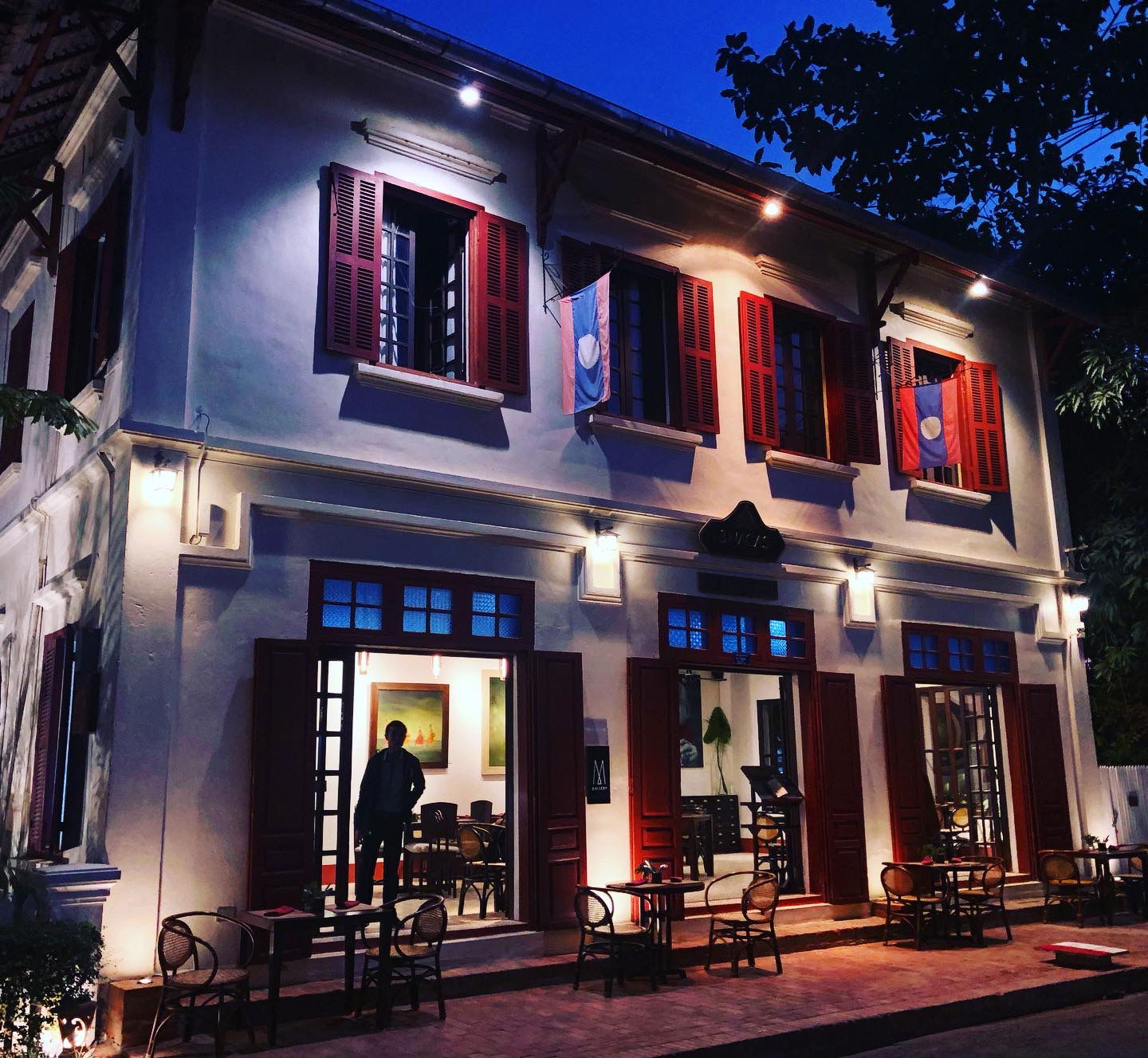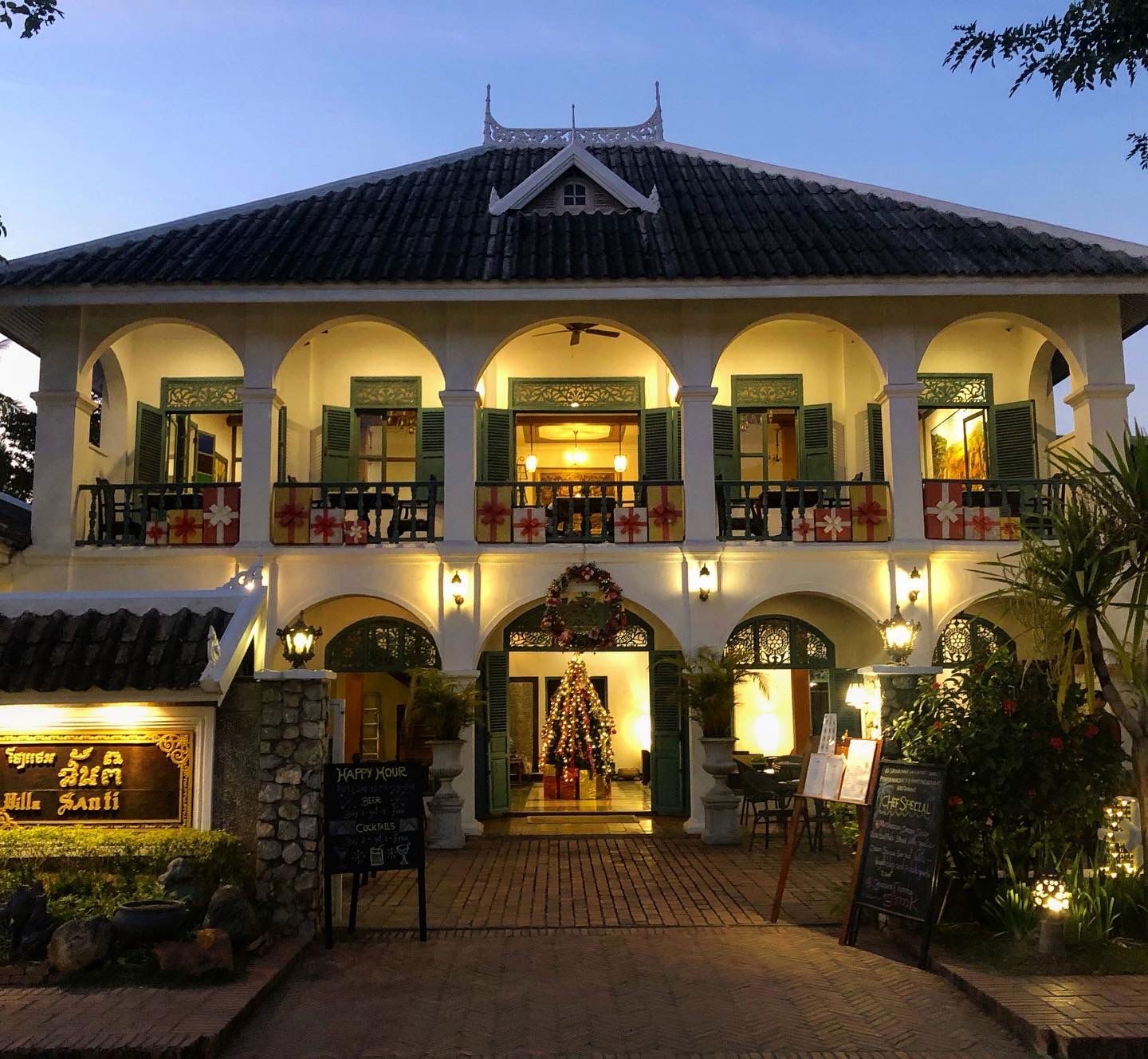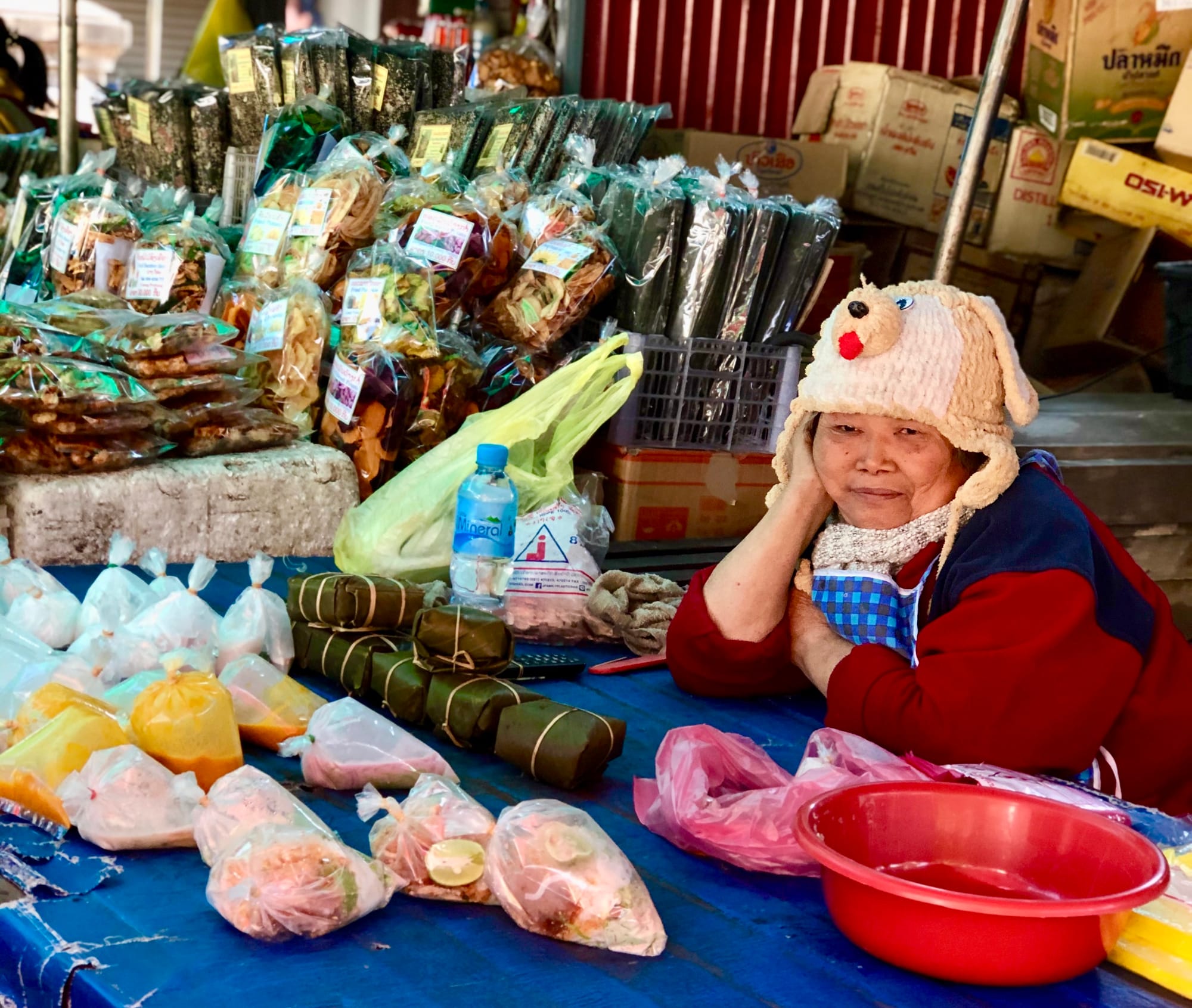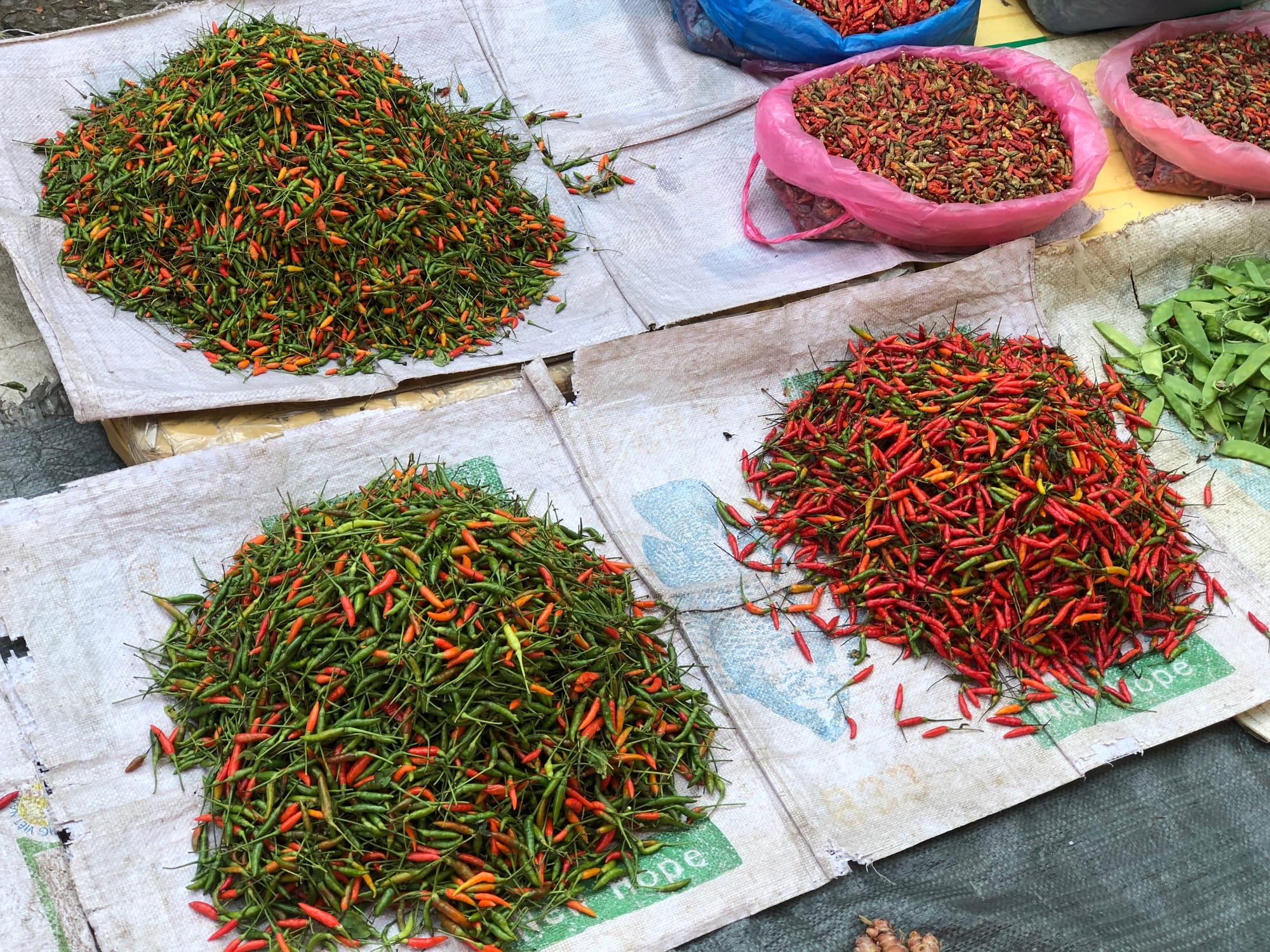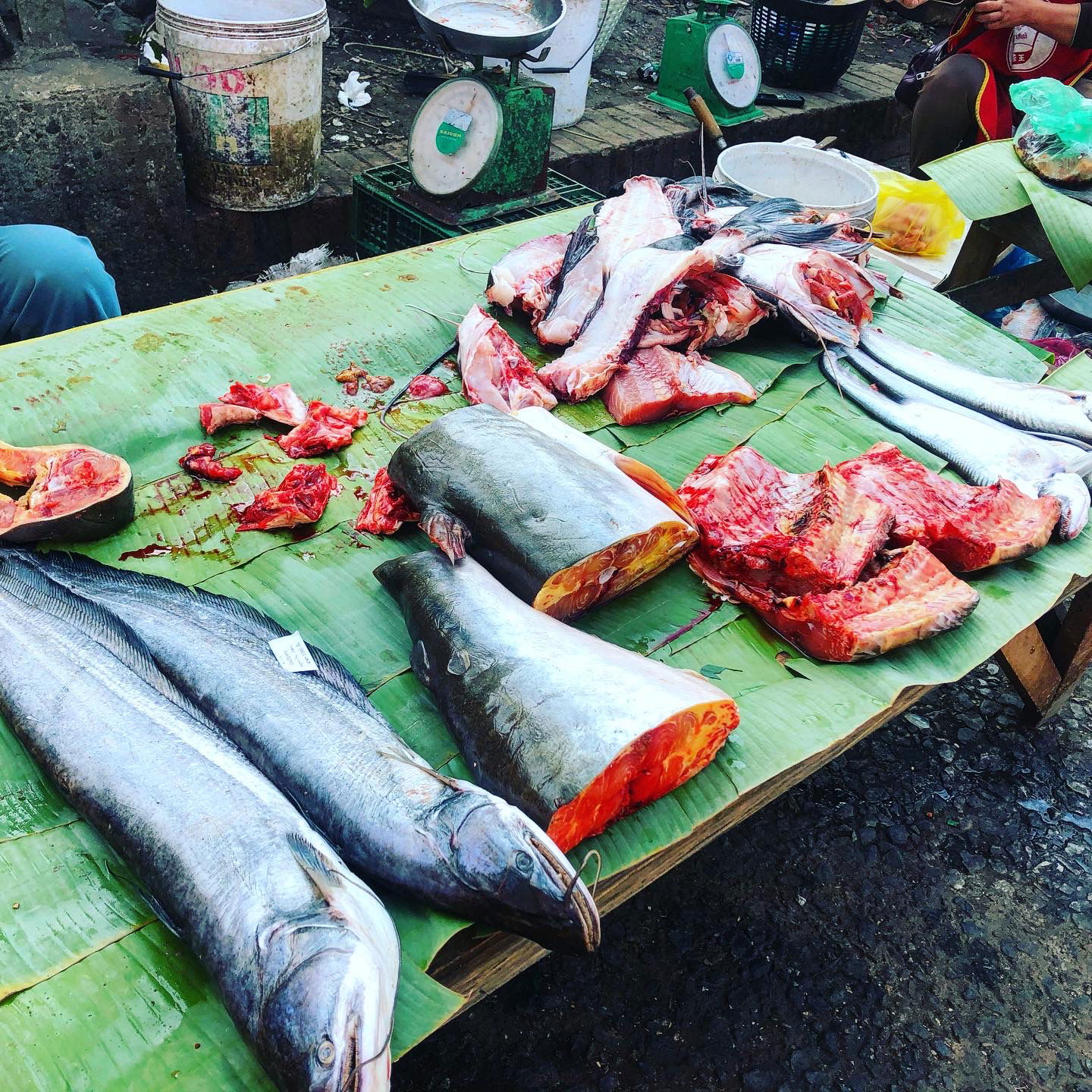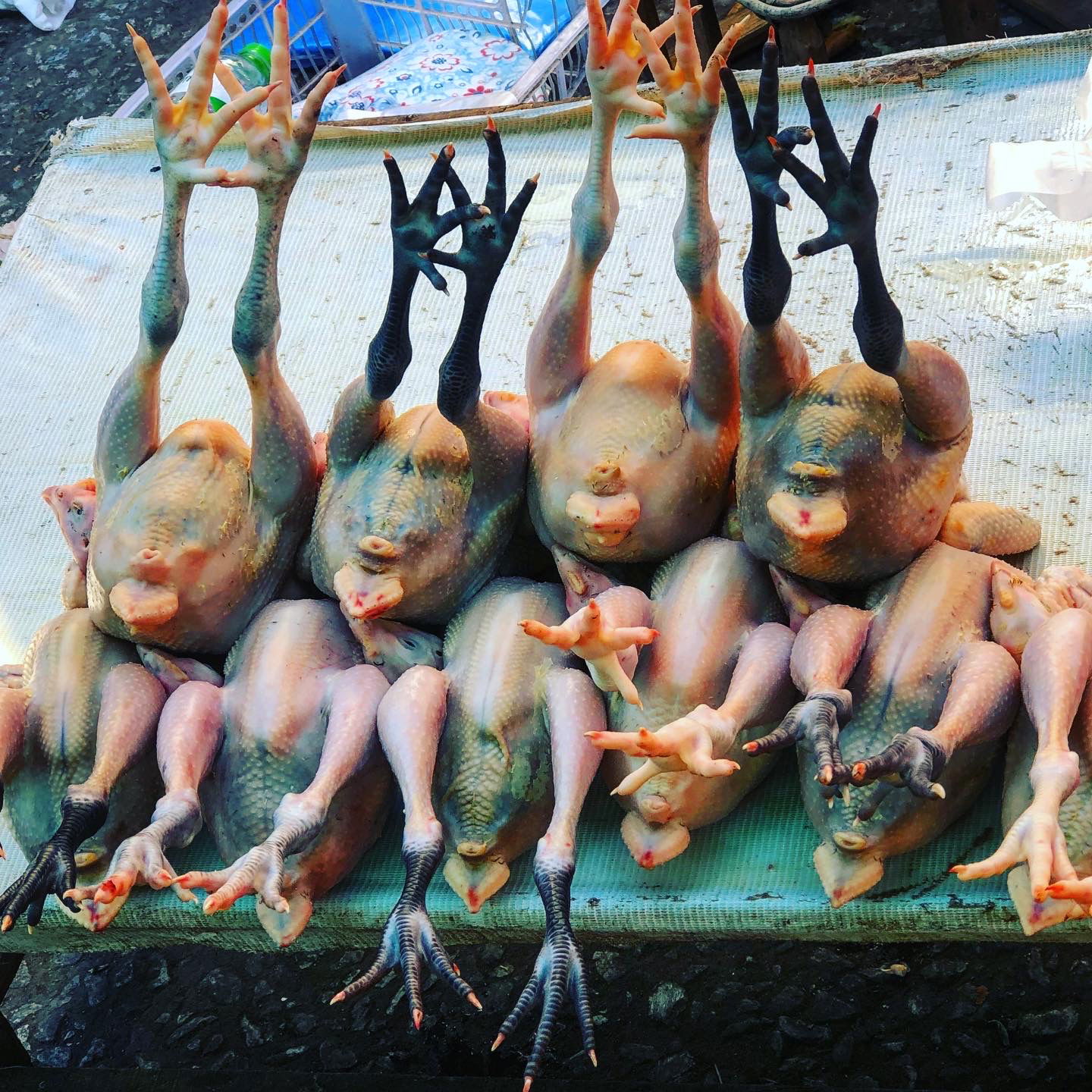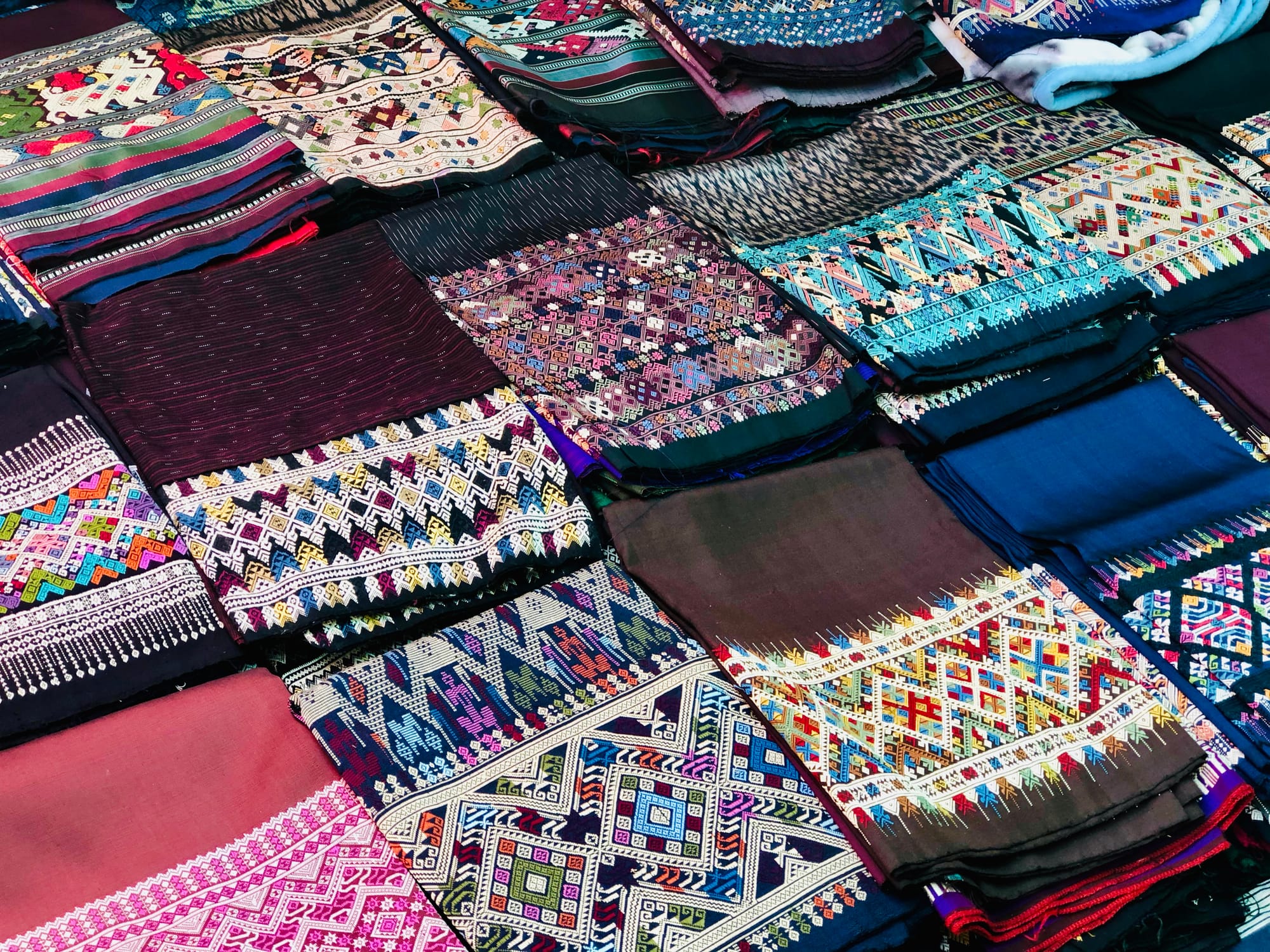 Last time I was here I also visited the beautiful Kuang Si waterfall with its turquoise pools and limestone faces, and did an idyllic sunset cruise on the Nam Khan and Mekong Rivers. As a matter of fact, I arrived here on a wooden longboat after an arduous 2-day journey on the Mekong from Thailand. I also visited the Royal Palace (now a museum). For a 365-degree view of the city and the Mekong, I climbed up to the stupa on Phousi Hill at sunset (it was a little too crowded to I vowed to do it at sunrise next time). I visited the Traditional Arts and Ethnology Centre, tucked behind a small road next to Phousi Hill, this highly informative little museum explains and exhibits the local handicrafts and traditions of all the ethnic groups in Laos, the mostly ethnically diverse nation in Southeast Asia. Also a highlight was an afternoon at the Ock Pop Tok Living Arts Center by the Mekong, watching master weavers and batik artists practice their craft.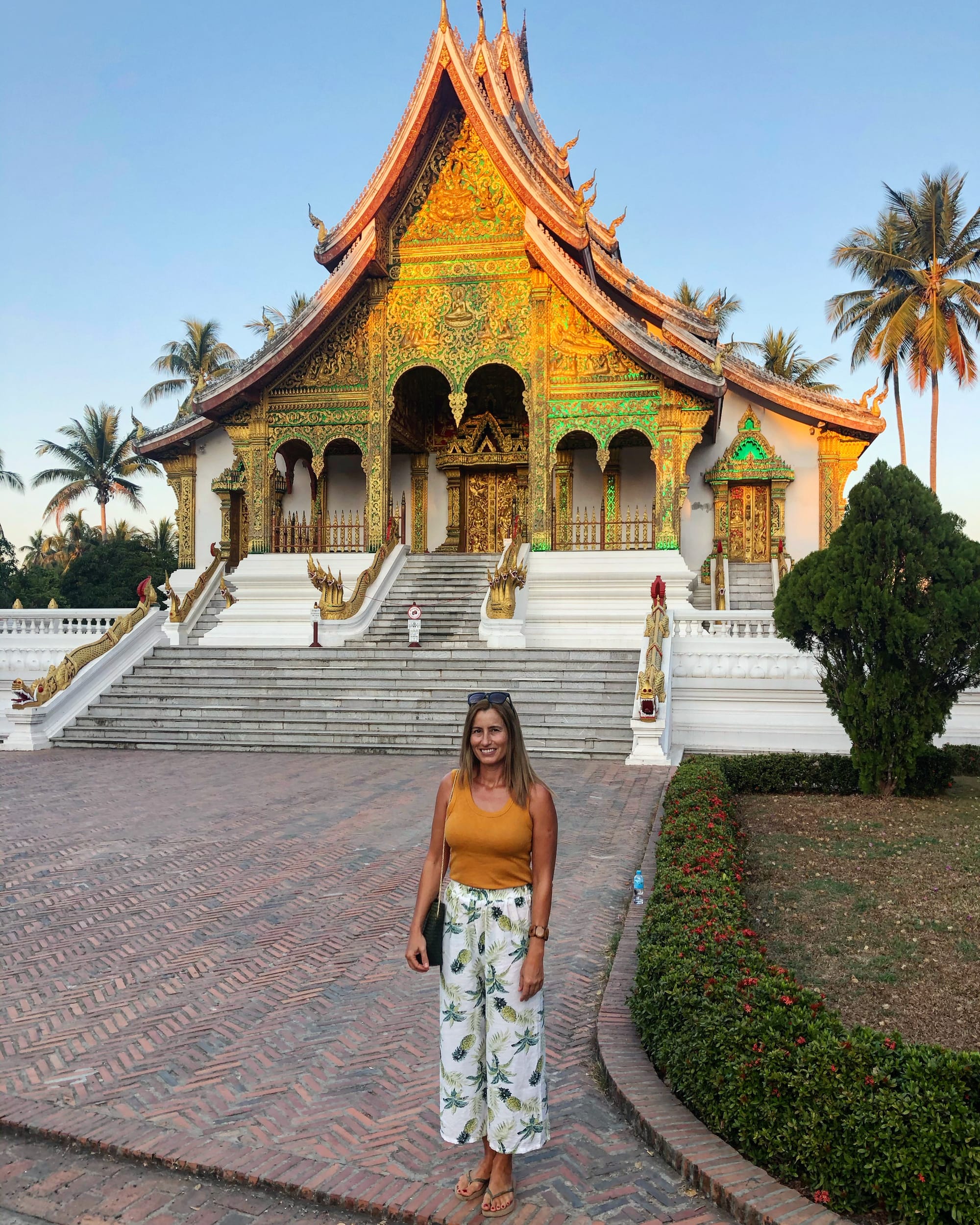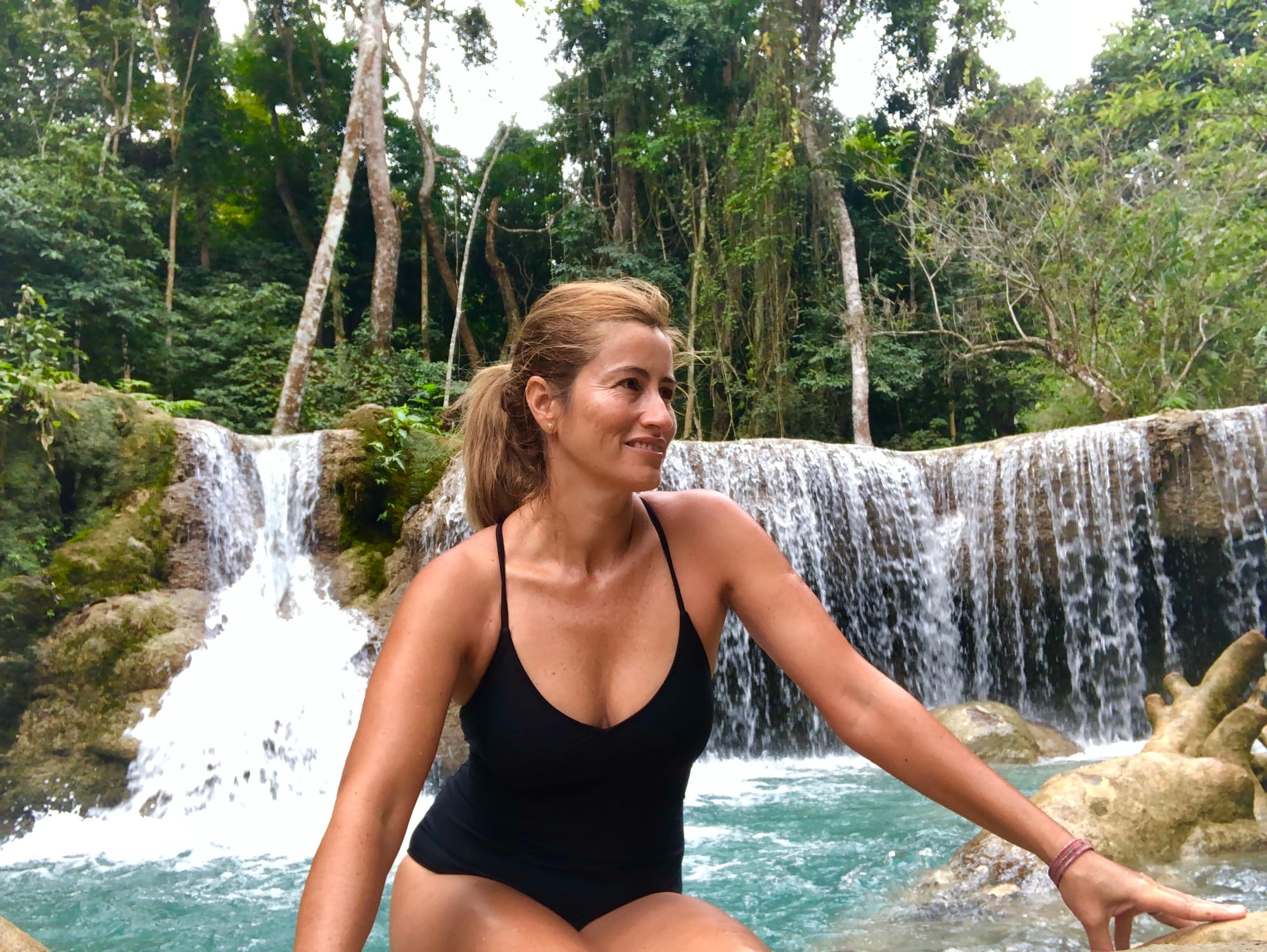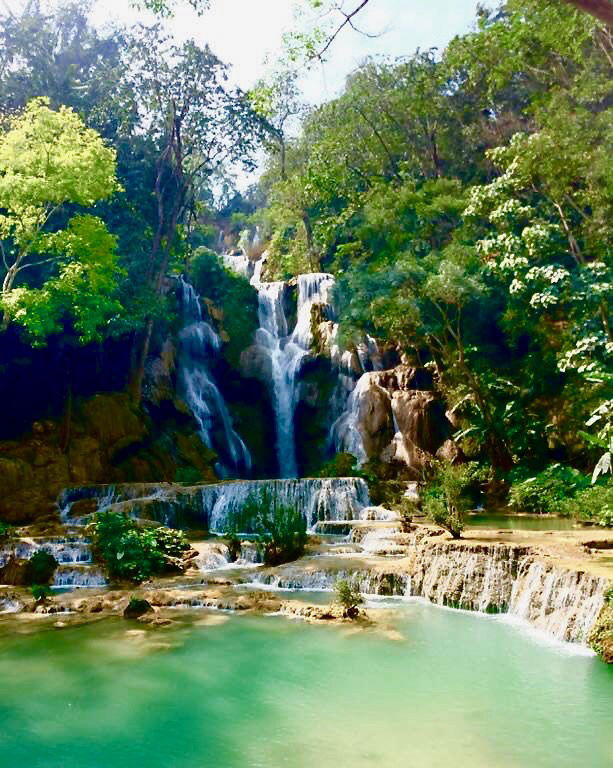 I loved my first visit to Luang Prabang so much that I said I'd come back for an extended stay in the cooler month of December (March is usually quite warm) and run some retreats but also work on a travel-inspired novel. I found a perfect little guesthouse in the quieter part of the Old Quarter and soon fell into my groove of walking 10,000 steps a day, weekly yoga classes, reading, writing, the odd excursion, and lots of time spent at cafés. I've had the chance to sample almost every latte and cappuccino in the city (my list of favourites below), as well as visit every shop that sells textiles. The other day I stumbled upon two photography exhibitions (the Adri Berger exhibition at Big Tree Cafe and the Meditation Exhibition on the main road of the Old Quarter). I've also met a few locals, and reunited with those I met during my last visit. While significantly more reserved than Thai people and sometimes aloof despite being unexposed to the negative impacts of massive tourism, Lao people are warm, lovely people, and the further north you go into the villages, the nicer I found people to be.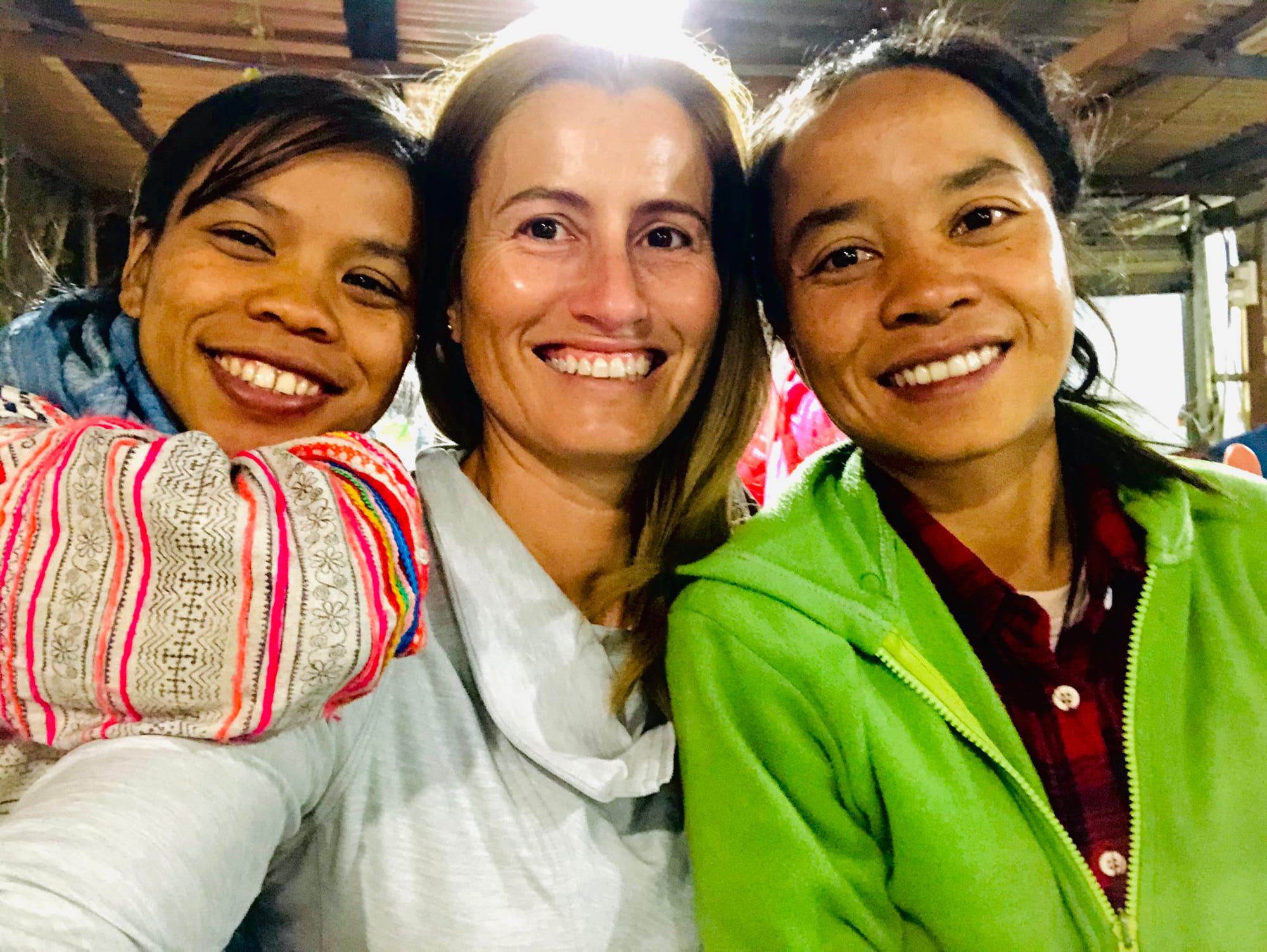 As most writers, I spend most of my time alone, wandering the streets aimlessly with no particular destination in mind, strolling through the morning and night markets looking for oddities, enjoying the slowness, sunshine and mild tepid air of a tropical city in winter. You discover things the second time that you never even noticed the first time, like a peaceful, quiet garden at the Heuan Chan Heritage Center (an old, traditional Lao home on stilts), where you can eat a wonderful Lao lunch for under 5 dollars, or a local weaving workshop run by two Katu tribe sisters where beautiful handmade clothes are weaved.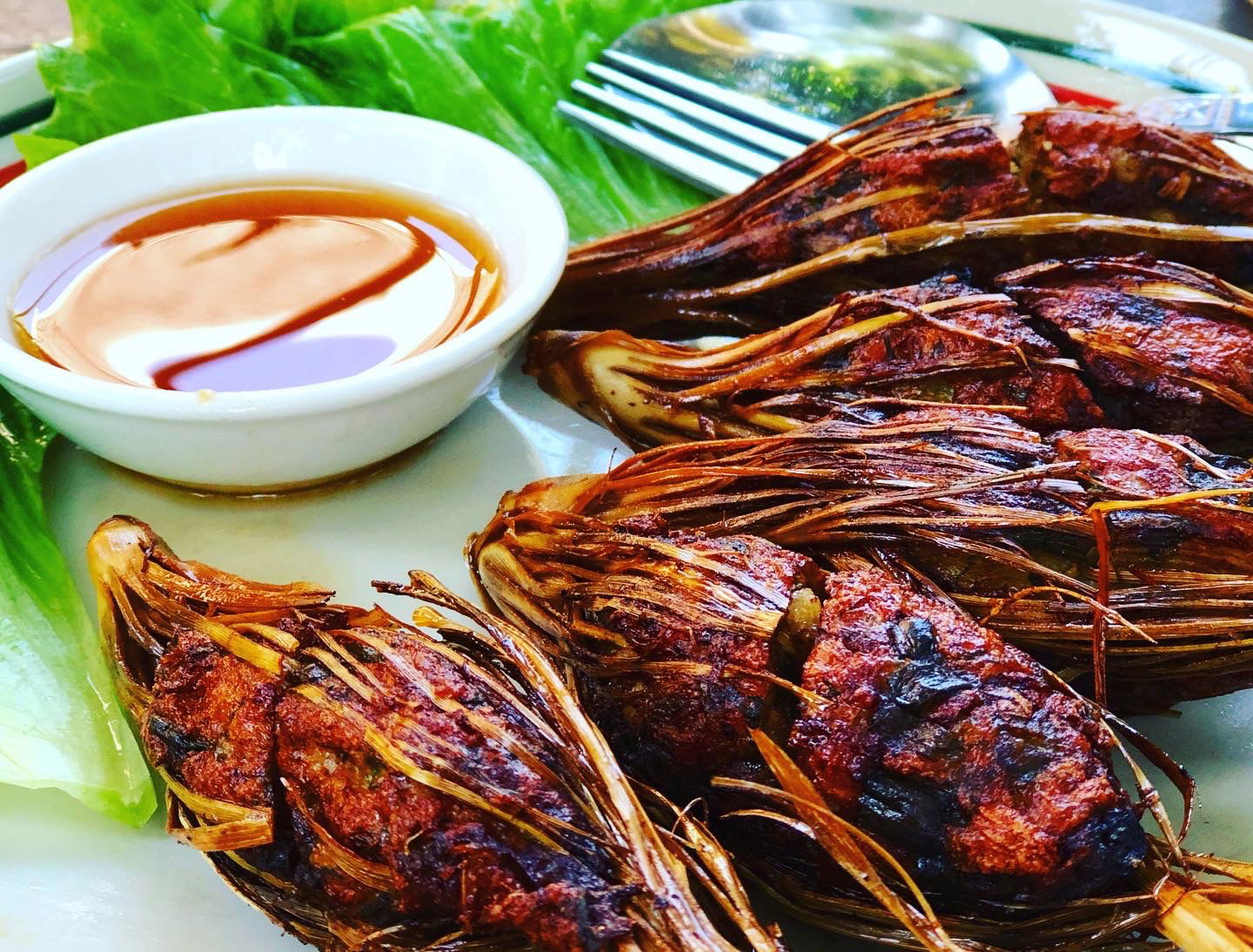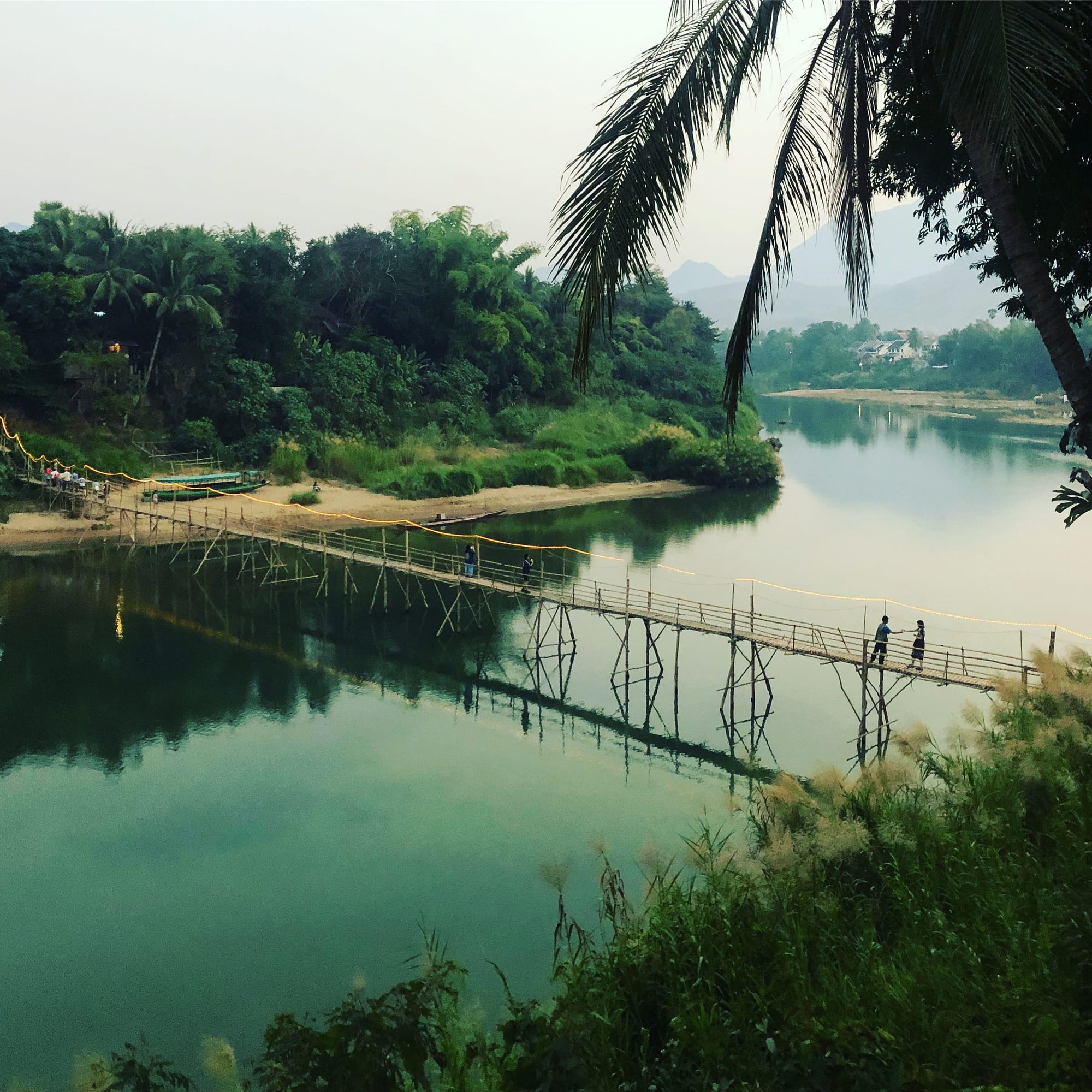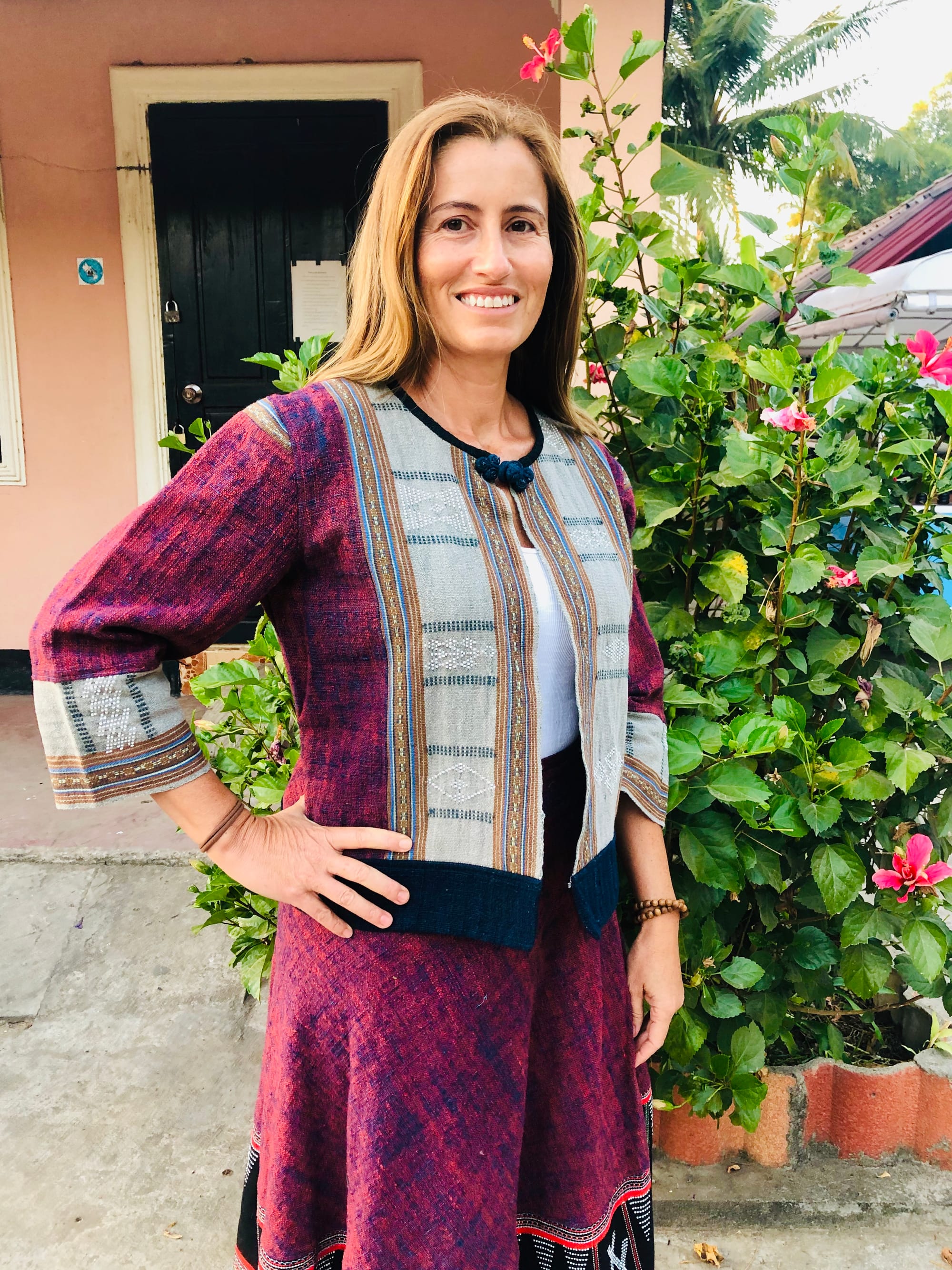 The more I wind down and observe, I notice them all around me, the lost souls of Laos, now embodied by lonesome travelers like me. They march up and down the empty, narrow streets carrying small backpacks, dressed in dark, simple clothes, maybe an old-fashioned SLR wrapped around their sun-lotioned neck, looking down or narrowly forward, focused on their every step, wandering aimlessly trying to fill the days, sitting in cafés for hours on end, sipping a drawn out coffee whilst writing on a paper journal with what no one seems to own anymore, a pen. Because let's face it, when you don't waste time with empty talk, shallow conversation with others about nothing important really, you have so much more time to observe and to think. I've happily fallen into a trance of solitude, meals eaten alone while tasting every morsel on my plate, escaping into the tiny screen of my iphone when I'm the only one sitting at a restaurant without a companion. And that's what Luang Prabang is perfect for, winding down the pace of life to slow motion and falling into a contemplative, solitary mood perfect for a writer.
During my evening walks I stumble into temples tucked away in back alleys and get to watch the Buddhist monks conduct their evening prayer (my favorite is the small but ornate Wat Pa Phay temple).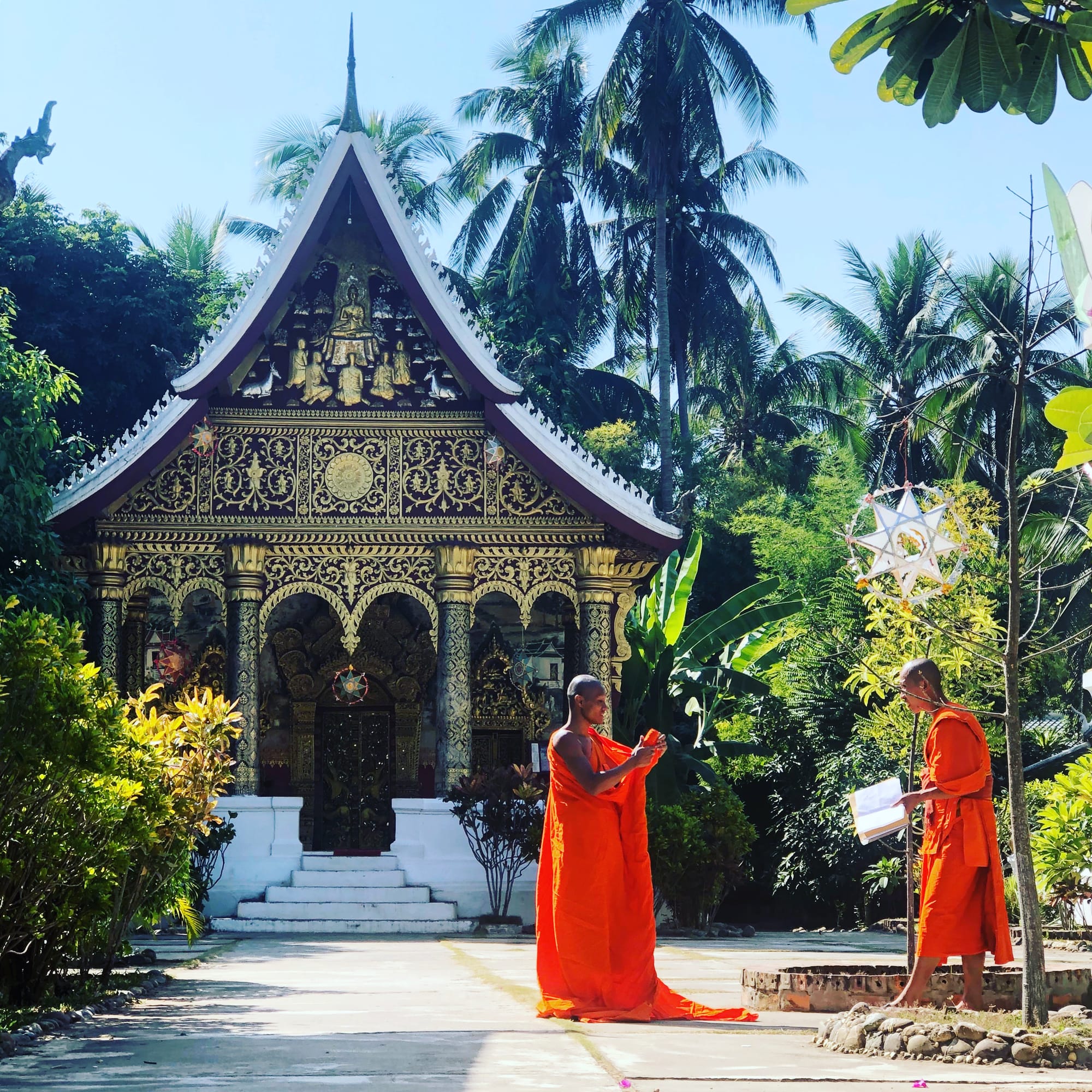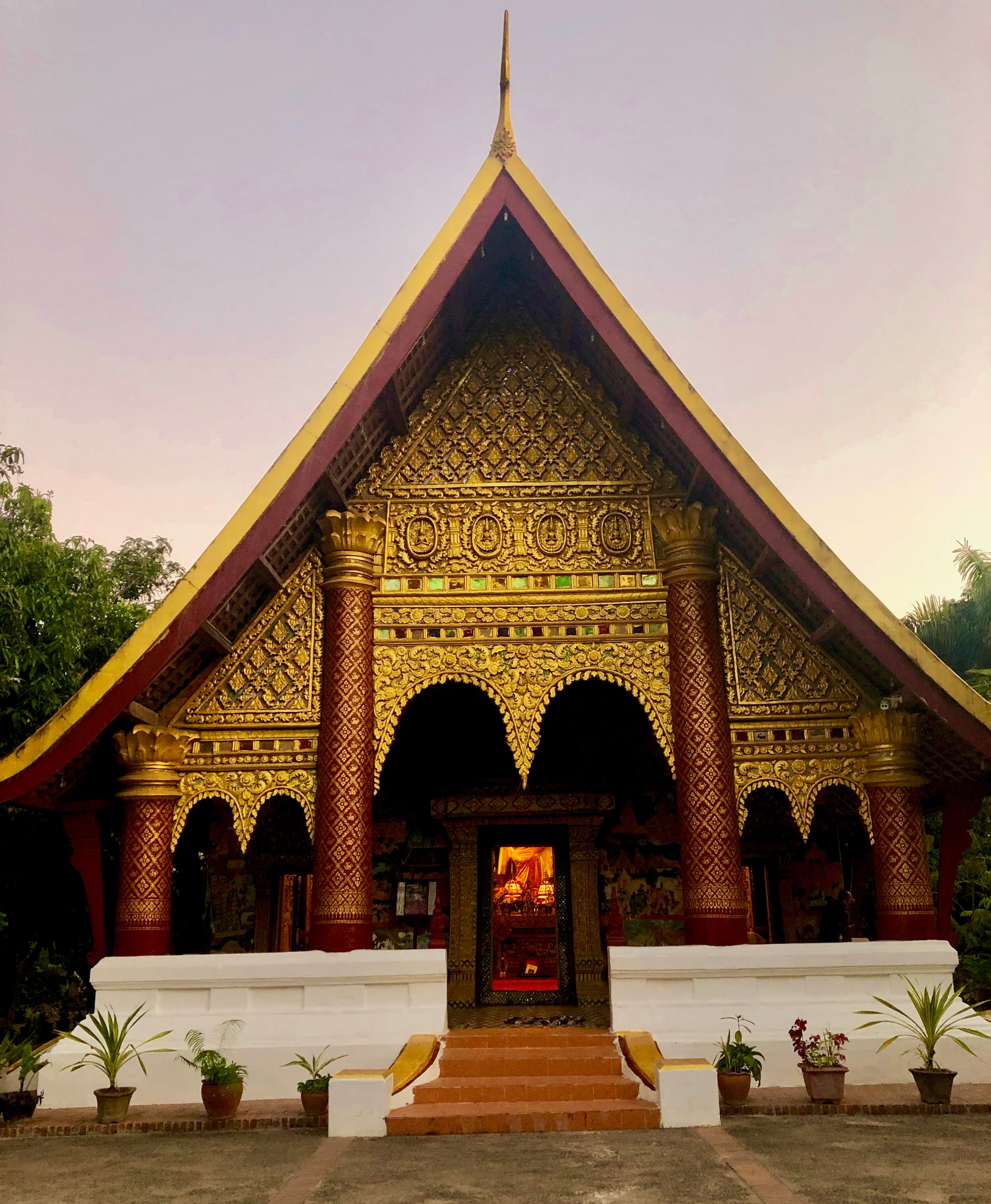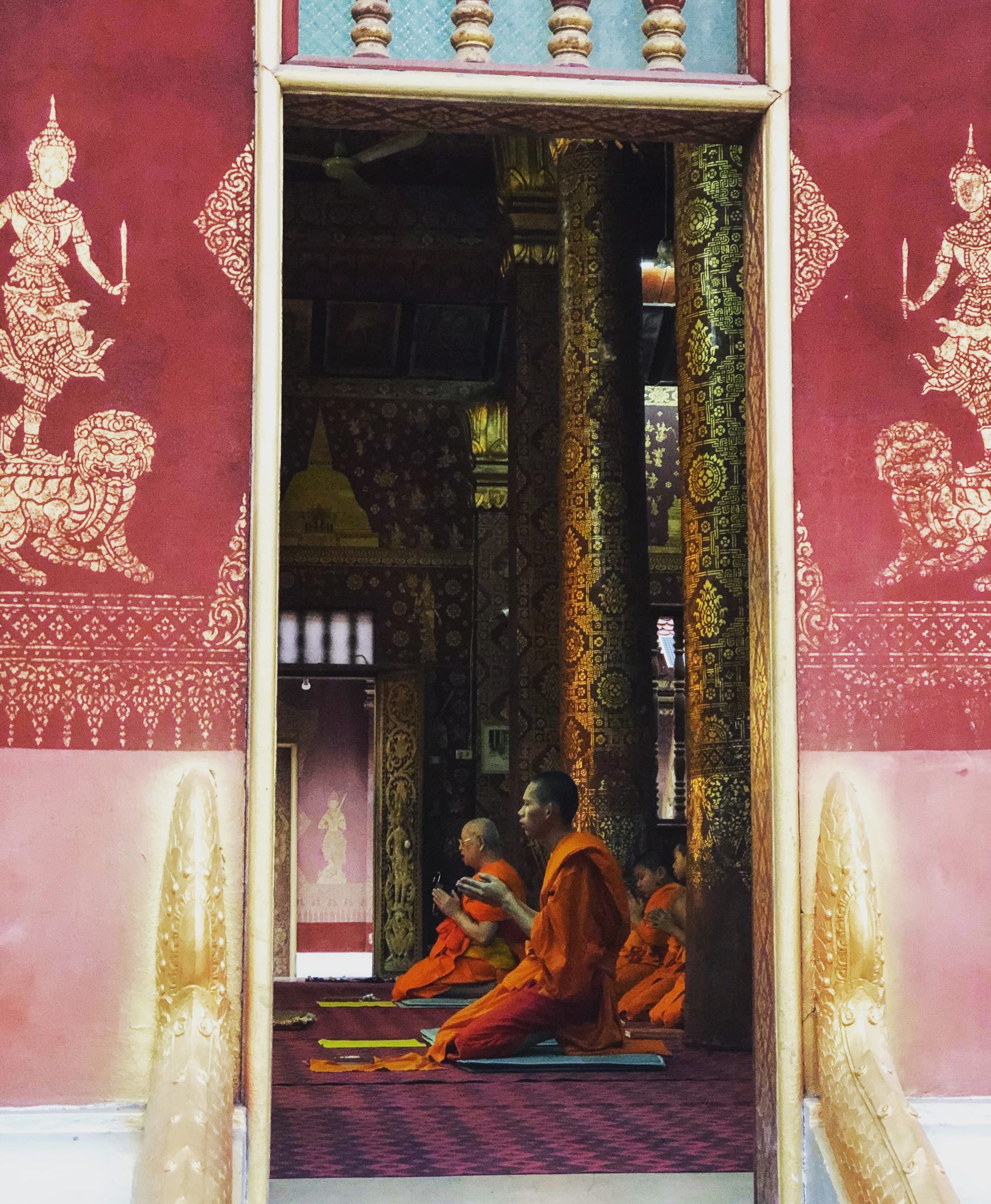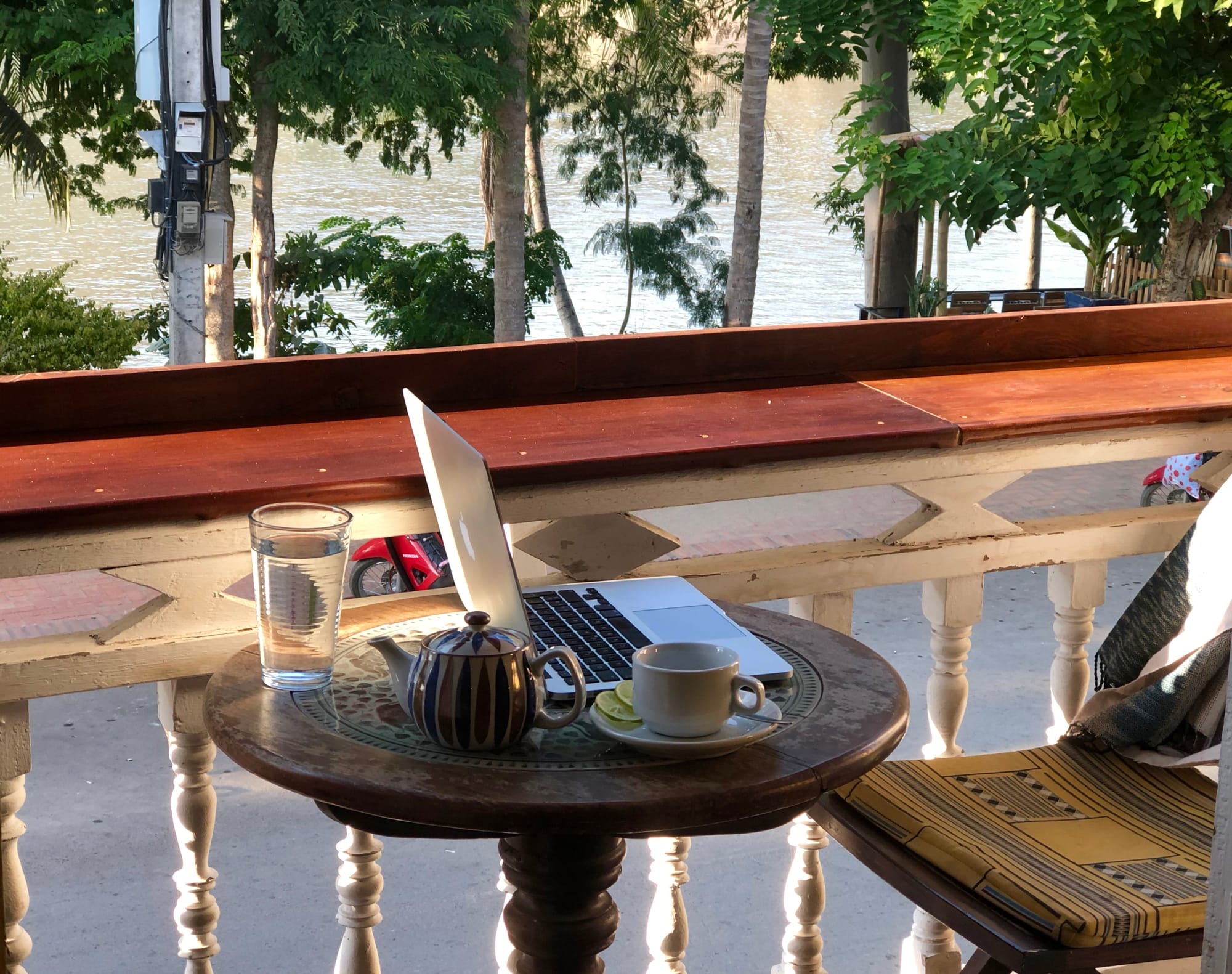 Breakfast:
Most guesthouses offer free breakfast, and many cafés have brunch-like options, but If you want to be adventurous, venture into the morning market and try a local delicacy
Or buy a take away coffee at Saffron and pastry at Indigo Café and sit by where the Nam Khan and Mekong rivers merge at the tip of the Luang Prabang peninsula
Favourite Coffee Shops and Pastries:
Saffron Coffee (two locations, one next to the MyLaoHome Orchid House and the other in front of the river, the latter of which has a better view but gets very crowded with tourists)
Novelty Café on the main road in the Old Quarter; great place to get a cappuccino and sit with a laptop or read a book and watch the tourists on the main street
Indigo Coffee (I love their pastries, the coffee is ok)
Best Lunch Spots:
A takeaway Banh Mi sandwich at Break for a Bread and go sit by the river
Café Croissant d'Or for fried Lao noodles (sit in their alley area next door, it is cheaper)
Noodle soup stand next to the Passa Paa shop on the main street
Heuan Chan Heritage House (they have a peaceful little garden and the food is made to order with fresh ingredients, try the lemongrass chicken or the chicken laap)
BioBamboo, about 15 minutes cycling from town, cross the Nam Khan river using the motorcycle bridge; this quiet outdoor restaurant has a great view of the river and excellent food and is also where bamboo items are made; make sure to buy some bamboo straws!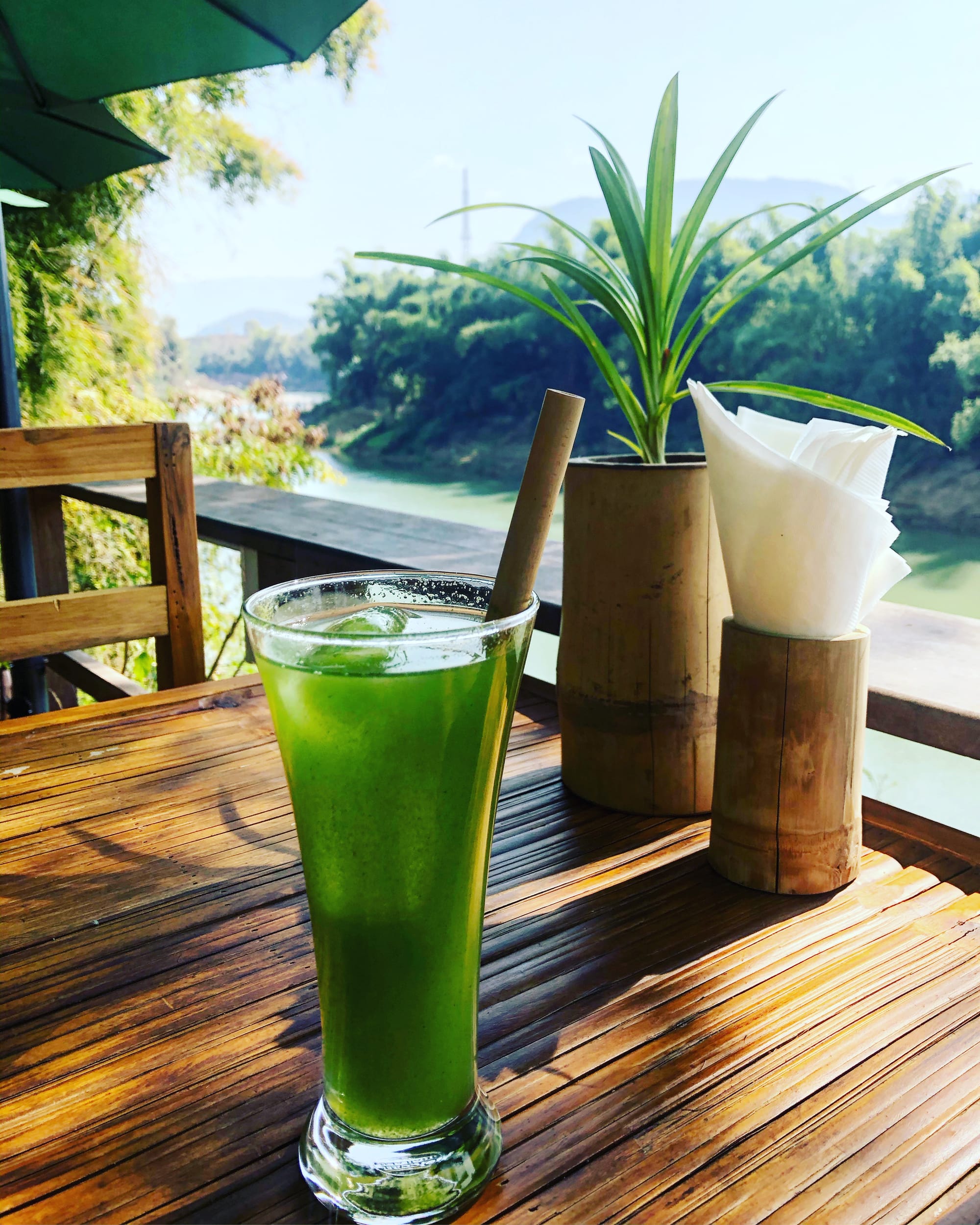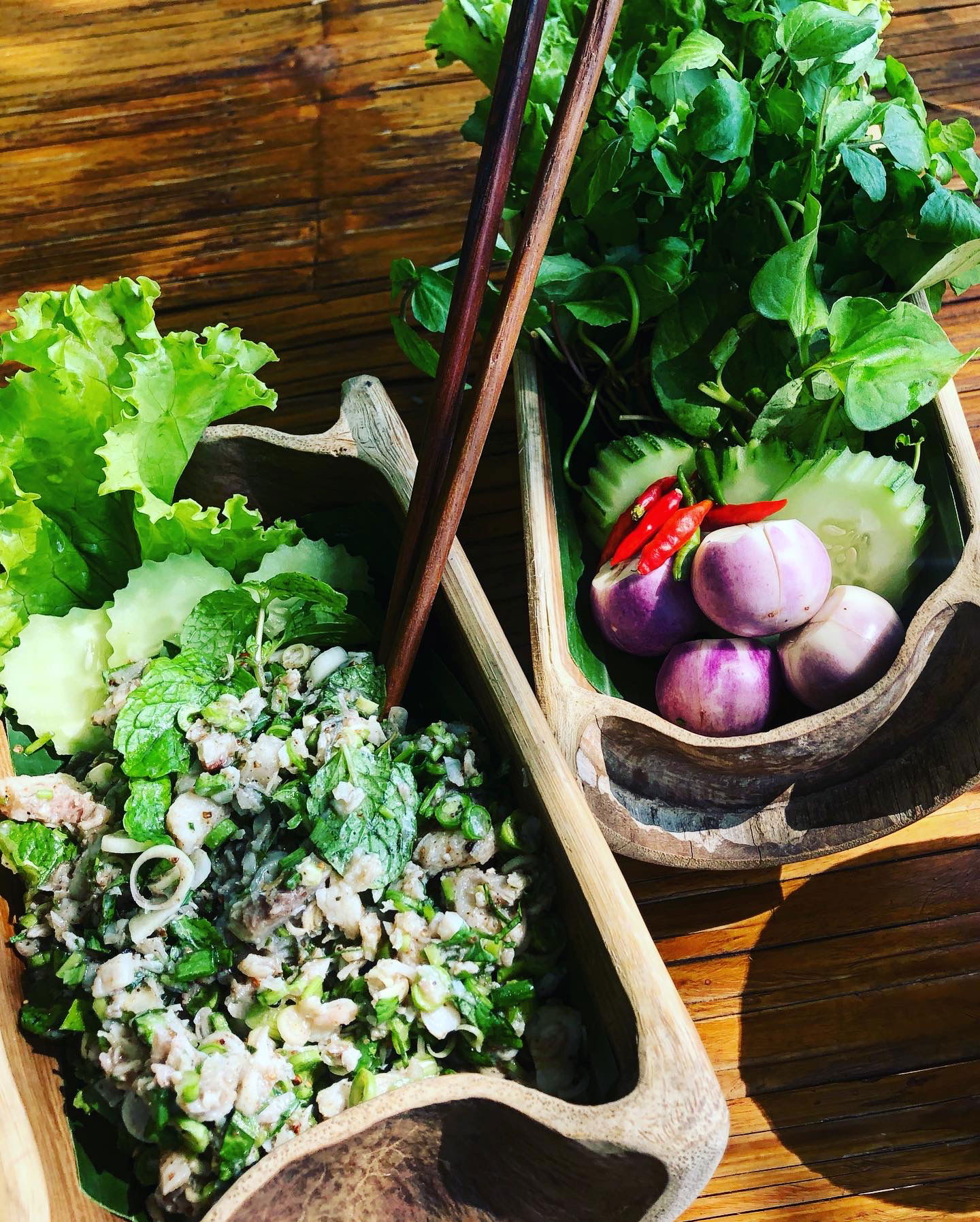 Favourite Dinner Spots:
The night market (the small alley next to the Royal Palace is where the action is, but its can get extremely crowded after 7pm so go early; my favourite place is towards the end of the alley; make sure to try the grilled meats and papaya salad with sticky rice)
Khaiphaen Restaurant (this is a training restaurant for culinary students serving nice and reasonably priced dishes)
Bouang on the main street is a cute and extremely popular café with reasonable priced Lao fusion dishes, go early or book a table ahead of time
L'Etranger Café and Books offers free movies every night at 7 pm, and serves decent food; I particularly like the green chicken curry, go early and bring your bug spray (the place gets full of mosquitoes)!
Tangor Restaurant is a French-inspired Lao restaurant with a good fusion dishes and a great wine selection; if you feel like splurging, try their 3-course menu for 17 USD
Favourite Outdoor Activities:
Do a morning trip to Kuang Si Falls (if you go at 9 am you will avoid most of the tourists, take a shared tuk tuk or minivan arranged by your guesthouse or rent your own scooter); bring your bathing suit and towel; you can climb to the top of the falls on the trekker's path to the right side and avoid most of the crowds
Do a sunrise, outdoor yoga class at 7.30 am at Utopia by the Nam Khan River
Climb Phousi Hill at sunrise (it's extremely crowded at sunset but you can do that too)
Hire a small, private longboat from the riverside across Big Tree Café (make sure to haggle) at sunset or take the larger Khopfa boat from the Belle Rive Hotel, both are the same price but the bigger boats go farther into the Mekong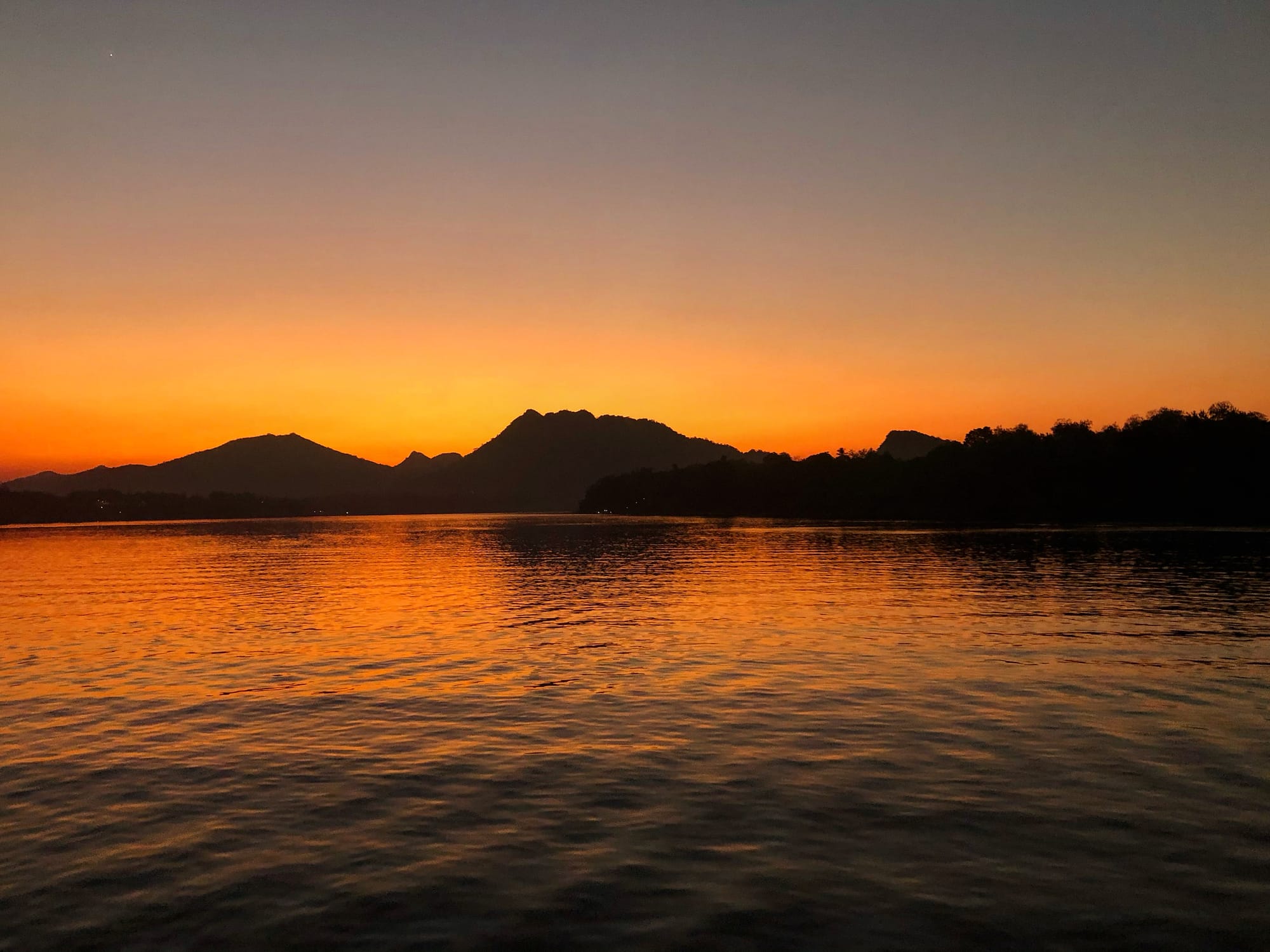 Join one of the several all day cycling tours to the surrounding villages offered by a handful of tour operators in town like Tiger Trail (other companies offer e-bike tours, which could be a better option in the heat)
Visit the Pha Tad Ke botanical garden; while it's a little pricy and not incredibly scenic, this highly informative garden is very peaceful, hardly visited by tourists, has a very interesting ethno-botany exhibit of medicinal plants and also a very nice café with farm-to-table dishes, free bamboo workshops and a short but educational orchid talk (orchids only bloom during rainy season so you may not see many flowers). It is also a scenic 15 minute boat ride up the Mekong, and if you time it right you can take the last boat at sunset (5.30 pm)
Best Way to Kill a Warm Afternoon:
Spend an hour or two at Traditional Arts and Ethnology Centre (TAEC)
Take a cooking class at the Bamboo Experience and learn about Lao culture
Visit the Heuan Chan Heritage Centre and read a book in their garden while sipping some delicious iced butterfly pea tea
Stop by the Meditation photography exhibition on the main road close to the end of the Luang Prabang peninsula, it's free, its small but it is a very well curated collection of black and white photographs
Visit the Ock Pop Tok Living Arts Center (free shuttle from their shop in town) and watch master weavers making fabulous pieces using their looms, take a weaving, batik, fabric dying, or bamboo workshop, and/or enjoy a lovely lunch in their riverside restaurant https://www.facebook.com/ockpoptok/?ref=br_rs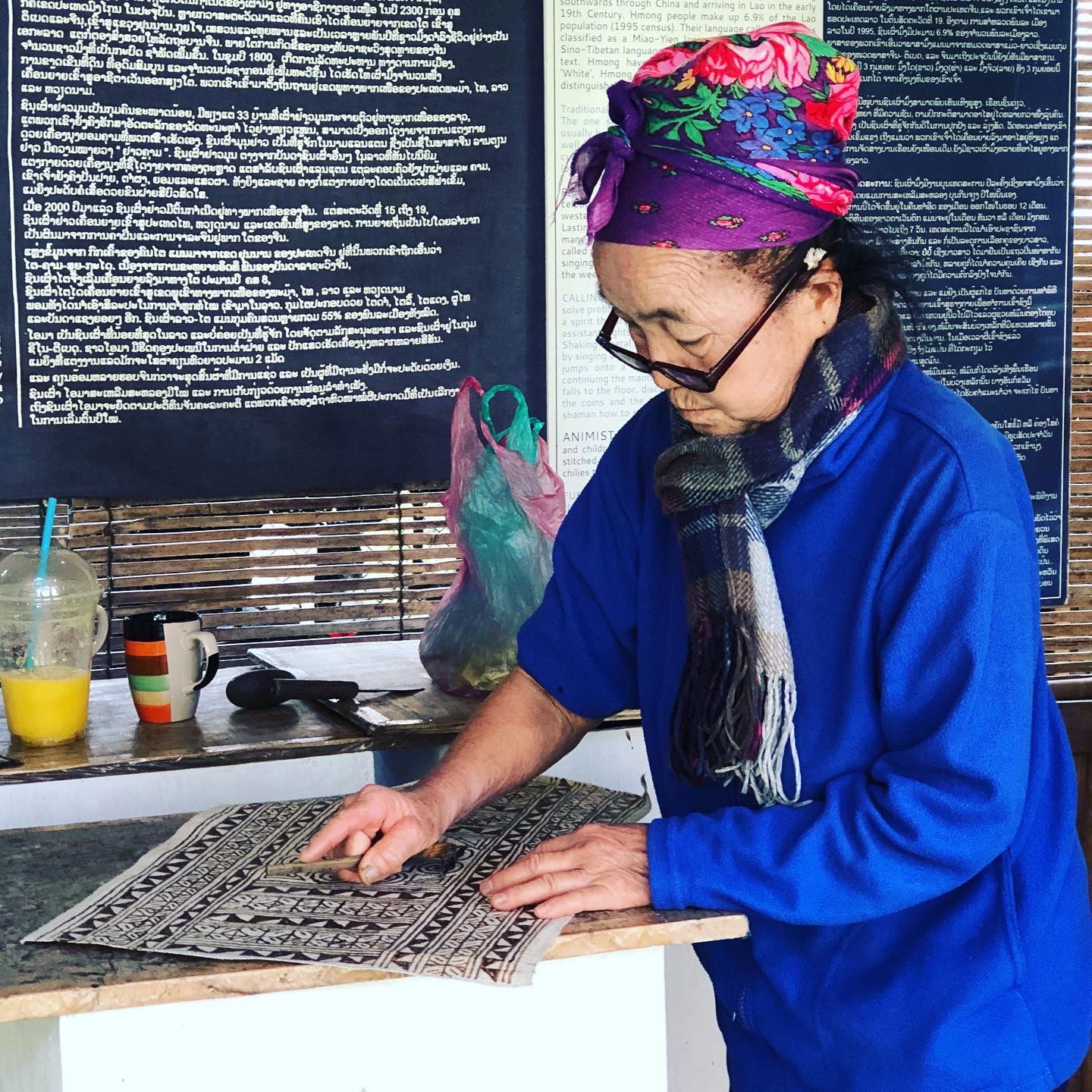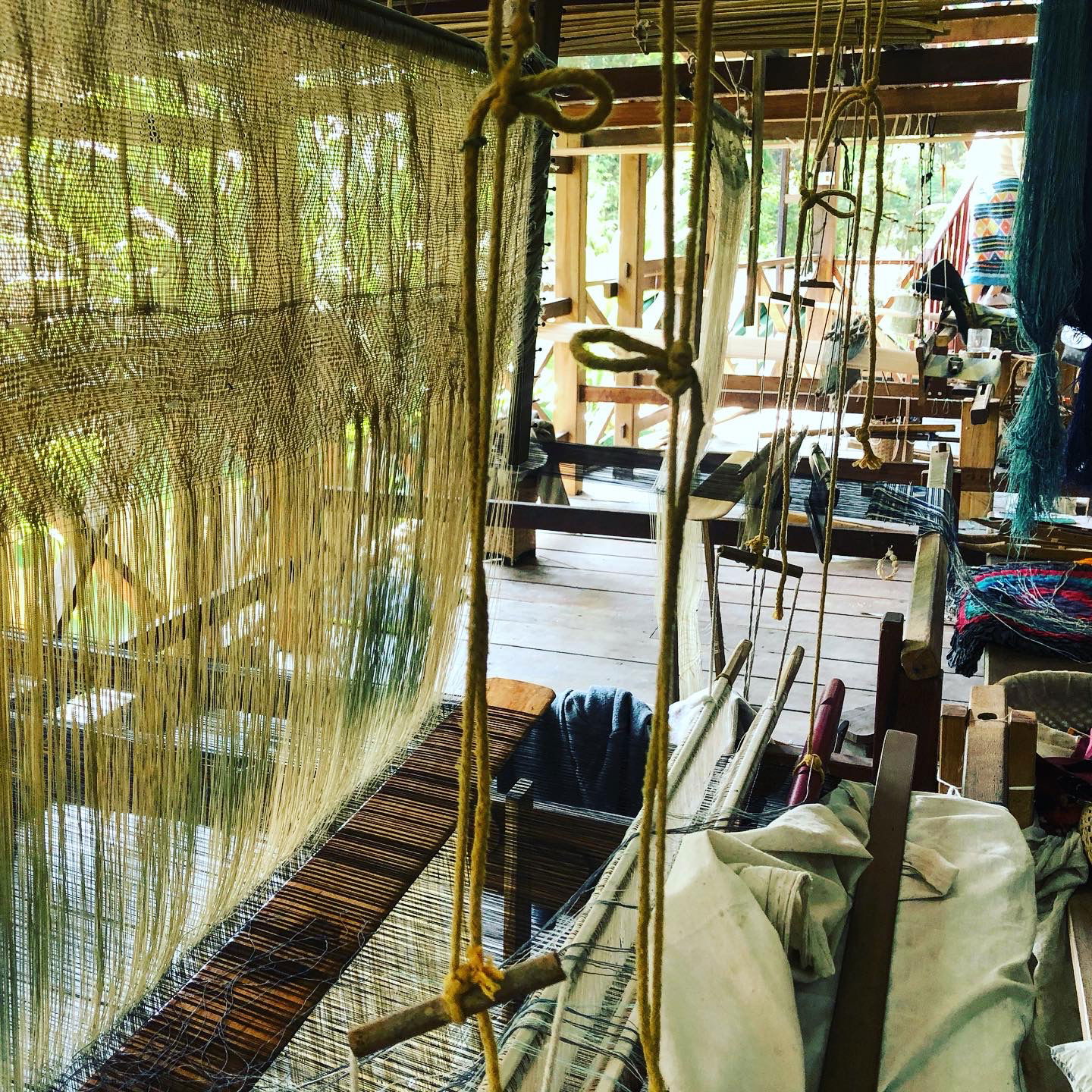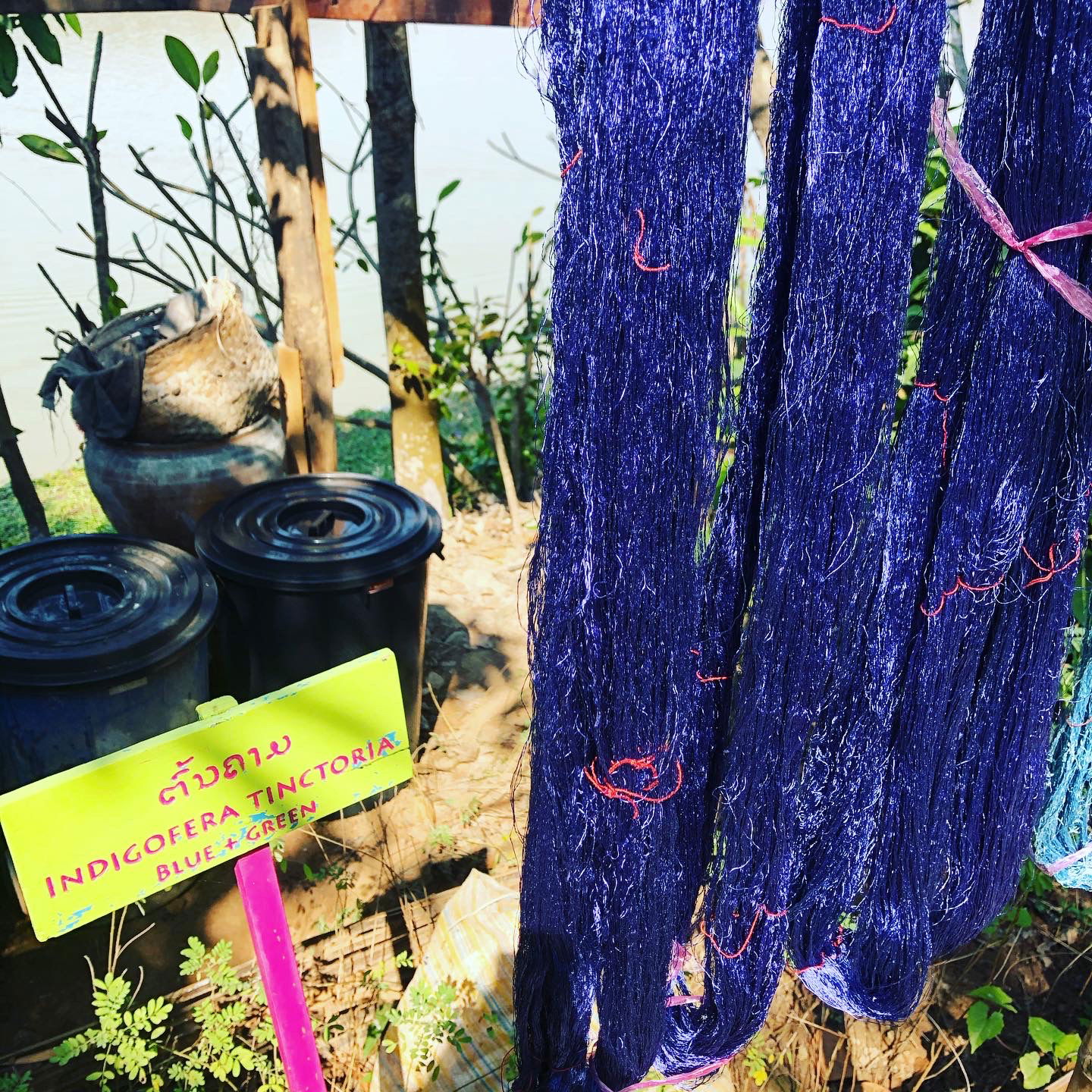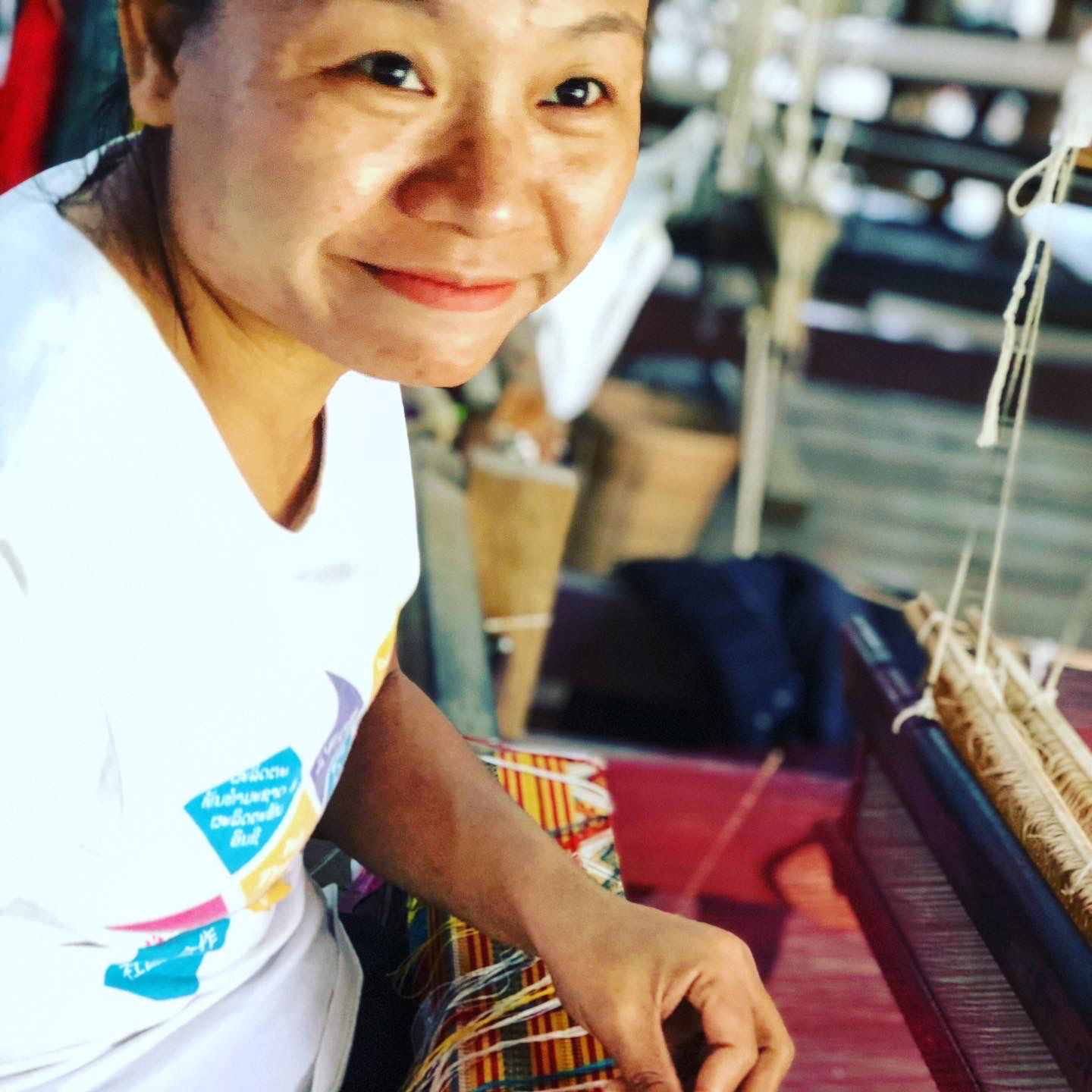 Cross the adventurous bamboo bridge across the Nam Khan River and take a traditional Katu weaving class at The Weaving Sisters studio (visit https://www.facebook.com/Theweavingsisters/?ref=br_rs or Airbnb Experiences)
Off-the-beaten-path:
If you're in for a peaceful and active few days in the beautiful mountains up north, take a minivan shuttle 3 hours north to the sleepy village of Nong Kiaw, and from there hike up the famous Phadeng Mountain Viewpoint and schedule a day trip to do the 100-waterfalls trek with Tiger Trail or any of the local operators (the cost depends on the number of people going). This involves taking a scenic 1 hour boat ride south on the Nam Ou River to a village called Ban Done Khoun and from there hiking 1 hour up the face of the famous, multi-tiered waterfall, sometimes on rickety bamboo ladders (water levels depend on the time of year, but this year it was particularly dry). On the way back to Nong Kiaw you will stop by the large Pha Kuang Cave where guerrilla fighters hid themselves and their ammunition during the second Indochina War. This is a long, intricate cave - perfect for lean and adventurous people keen to explore its narrow passages and caverns. While in Nong Kiaw I splurged and stayed at the Riverview Resort for a couple of nights. With a wonderful terrace offering spectacular views of the surrounding limestone mountains and the Nam Ou River, this resort is the perfect place to recharge your batteries. Note that this was one of the most heavily bombed areas in Laos (remember the 80 million unexploded bombs?), so stepping outside proscribed hiking paths is not a good idea!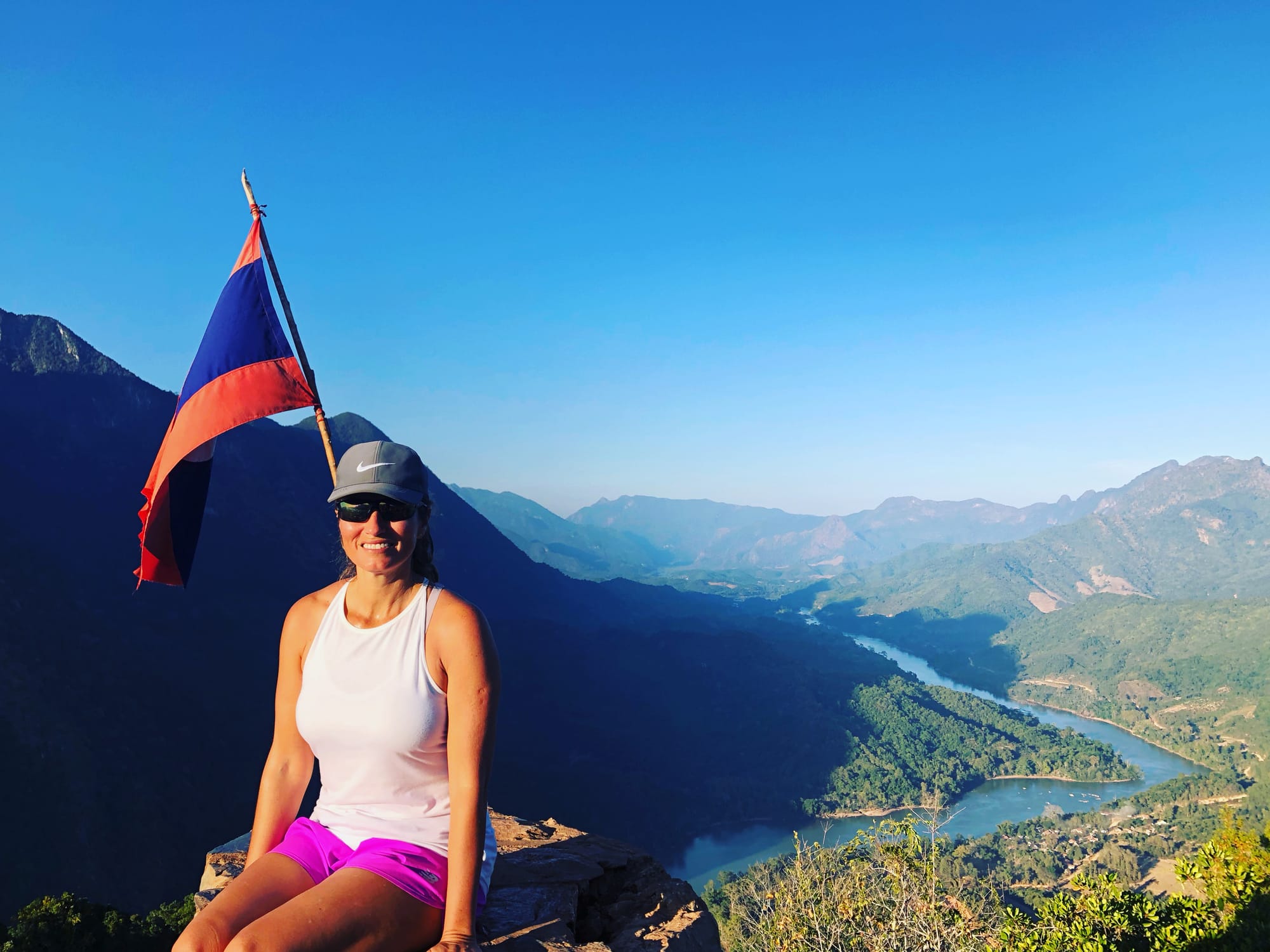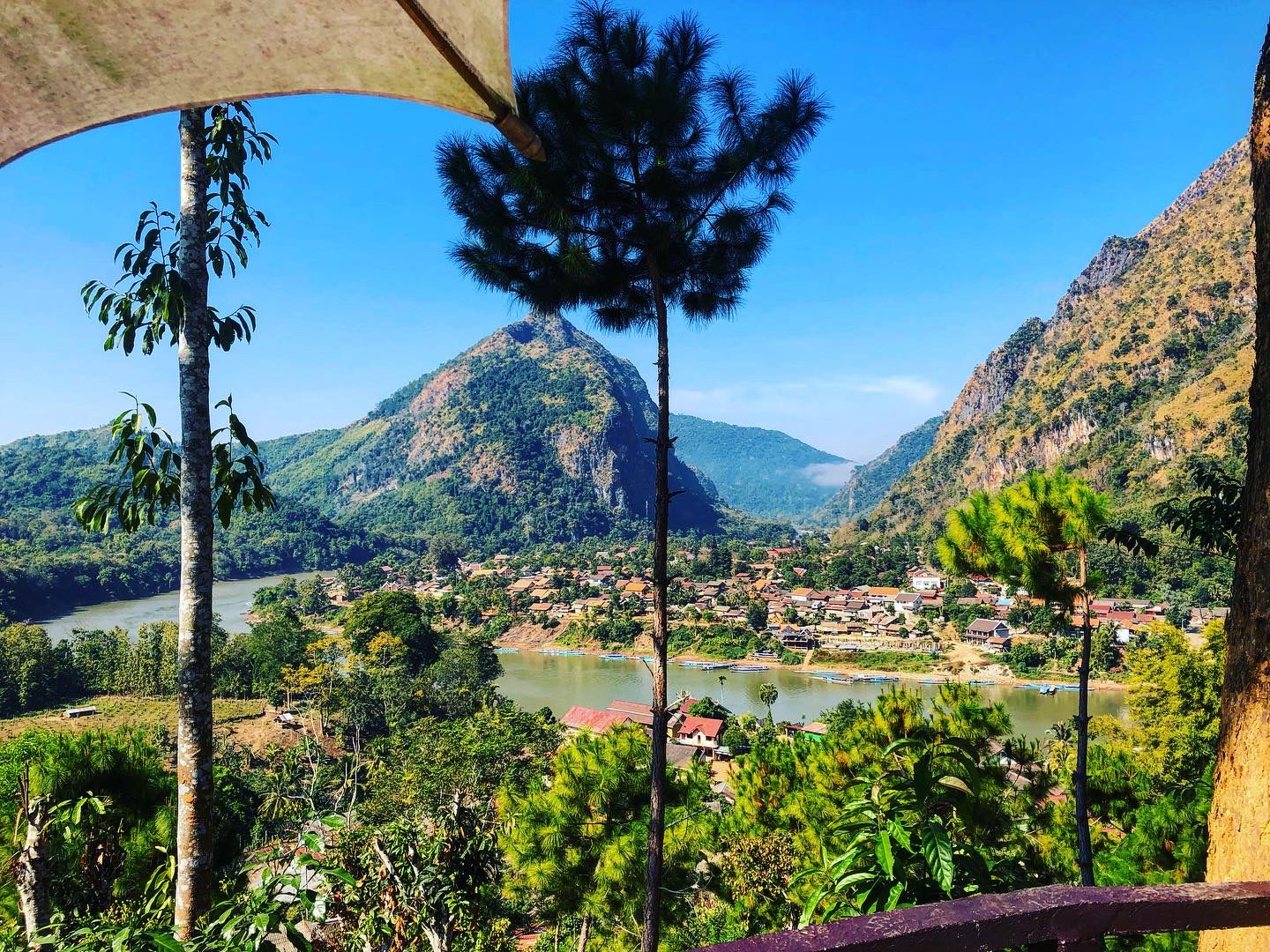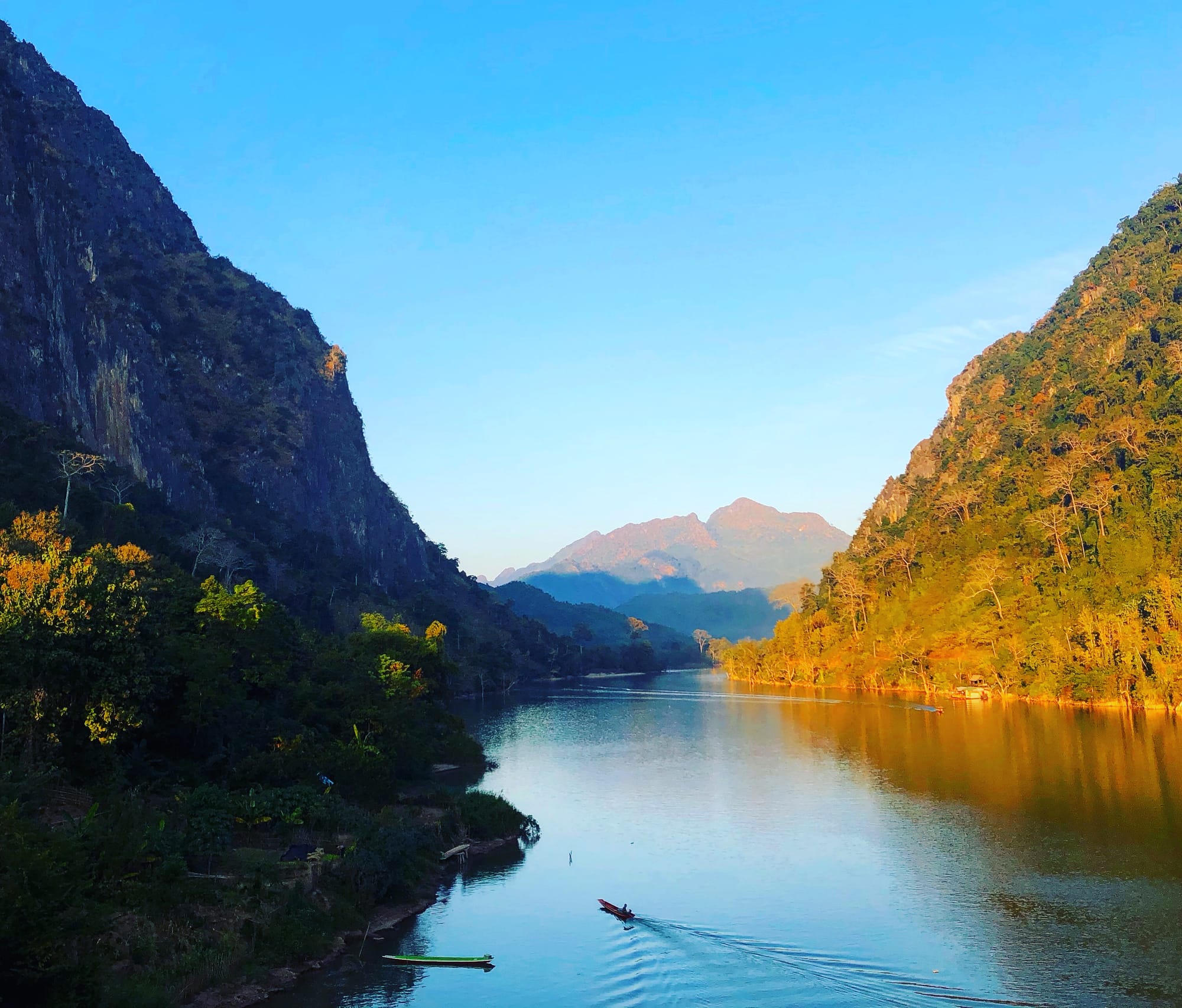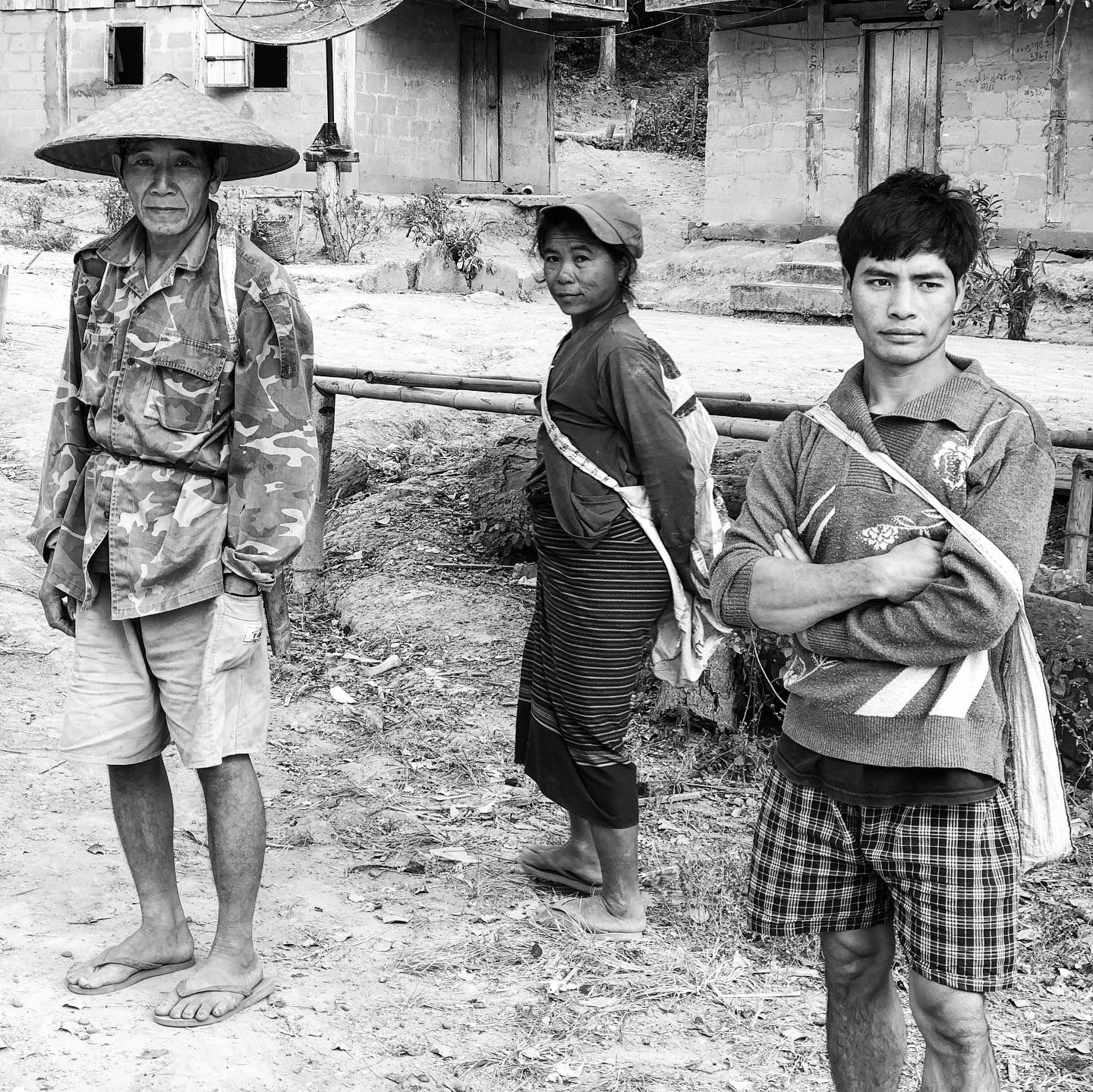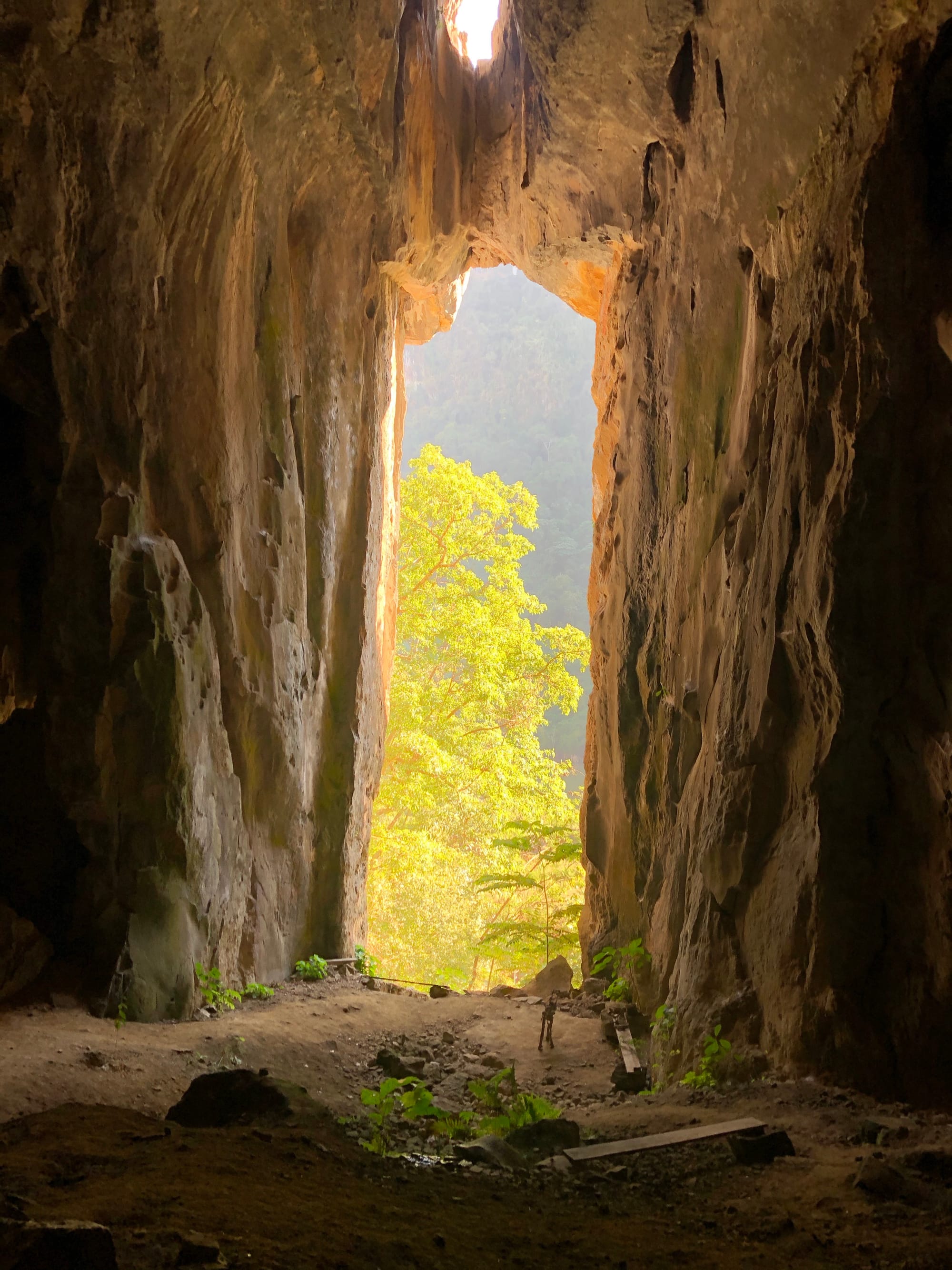 From Nong Kiaw, I took an adventurous 1-hour longboat ride up the Nam Ou River (it was an overcrowded and narrow vessel that tilted whenever anyone moved) to the tiny riverside village of Muang Ngoi (boats leave twice a day and tickets can be bought at the pier 30 minutes before departure). Here you can get a very basic riverside bungalow for about 6 USD. There is only one main, dirt road, a handful of decent restaurants and a painful lack of espresso machines, but the peacefulness and incredible scenery of this sleepy little town more than makes up for it. This is the perfect place to relax and unwind while sitting on a hammock reading a book. While in Muang Ngoi, I hiked up the Phanoy Viewpoint at sunset and also to a nearby cave and weaving village called Ban Na surrounded by rice patty fields. On another day I took an incredibly scenic, 40-minute boat ride upriver to another weaving village, Sopchem. Both villages are inhabited by the Lu hill tribes, known for their weaving (every house has a loom). This was by far the best area to buy handmade scarves. Adventurers can also go kayaking or do overnight treks to farther villages and spend the night at a homestay with a local family.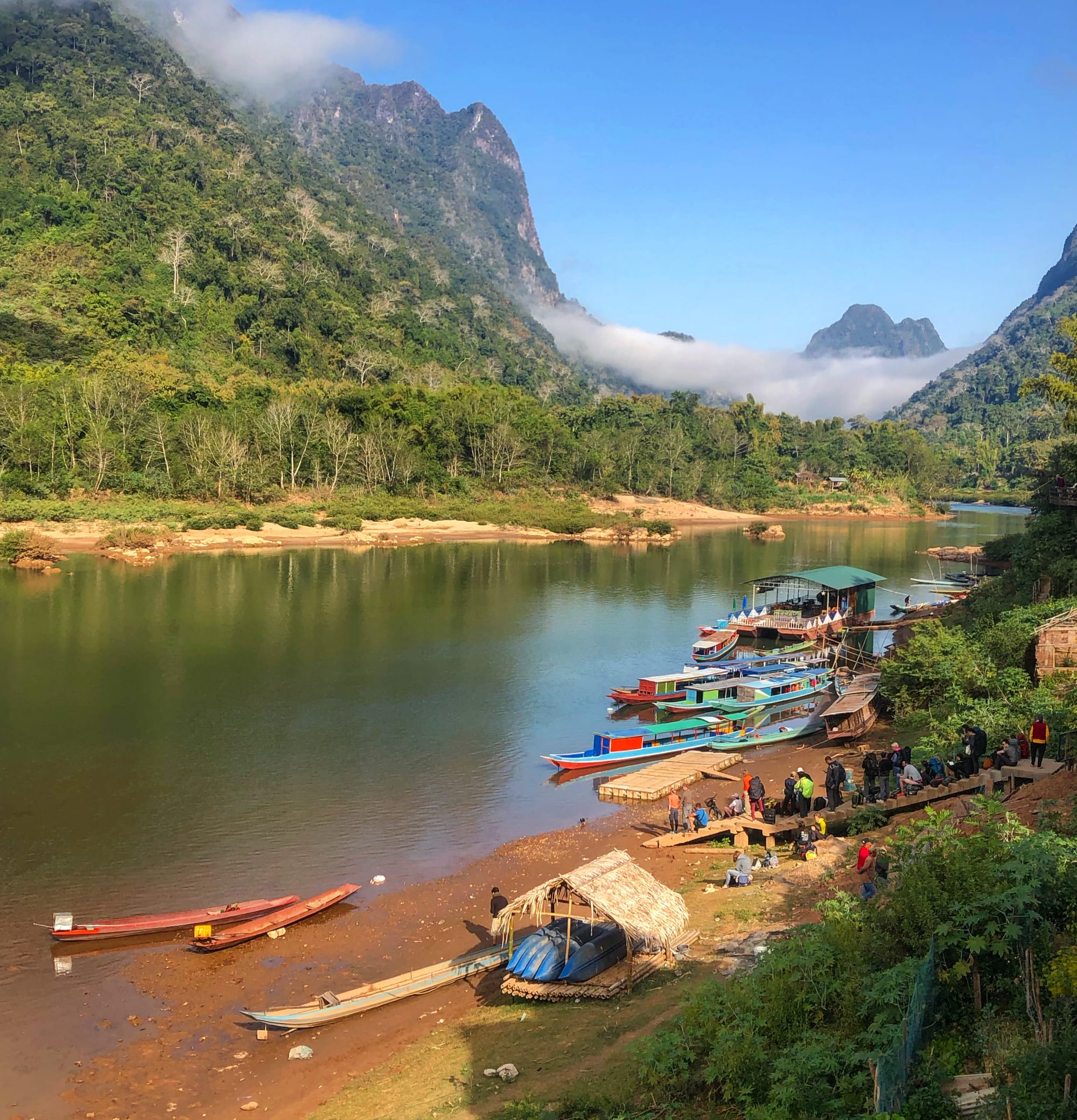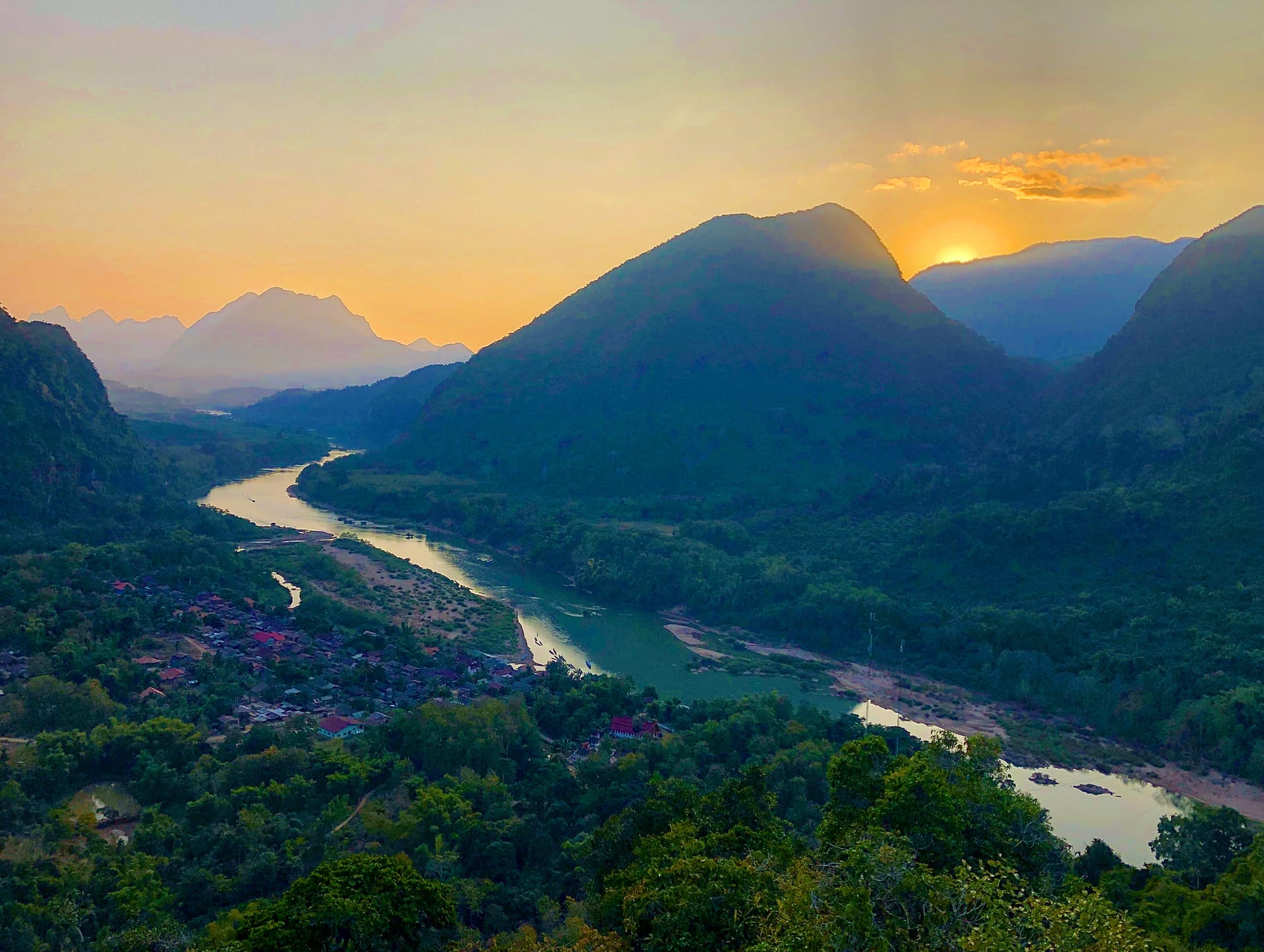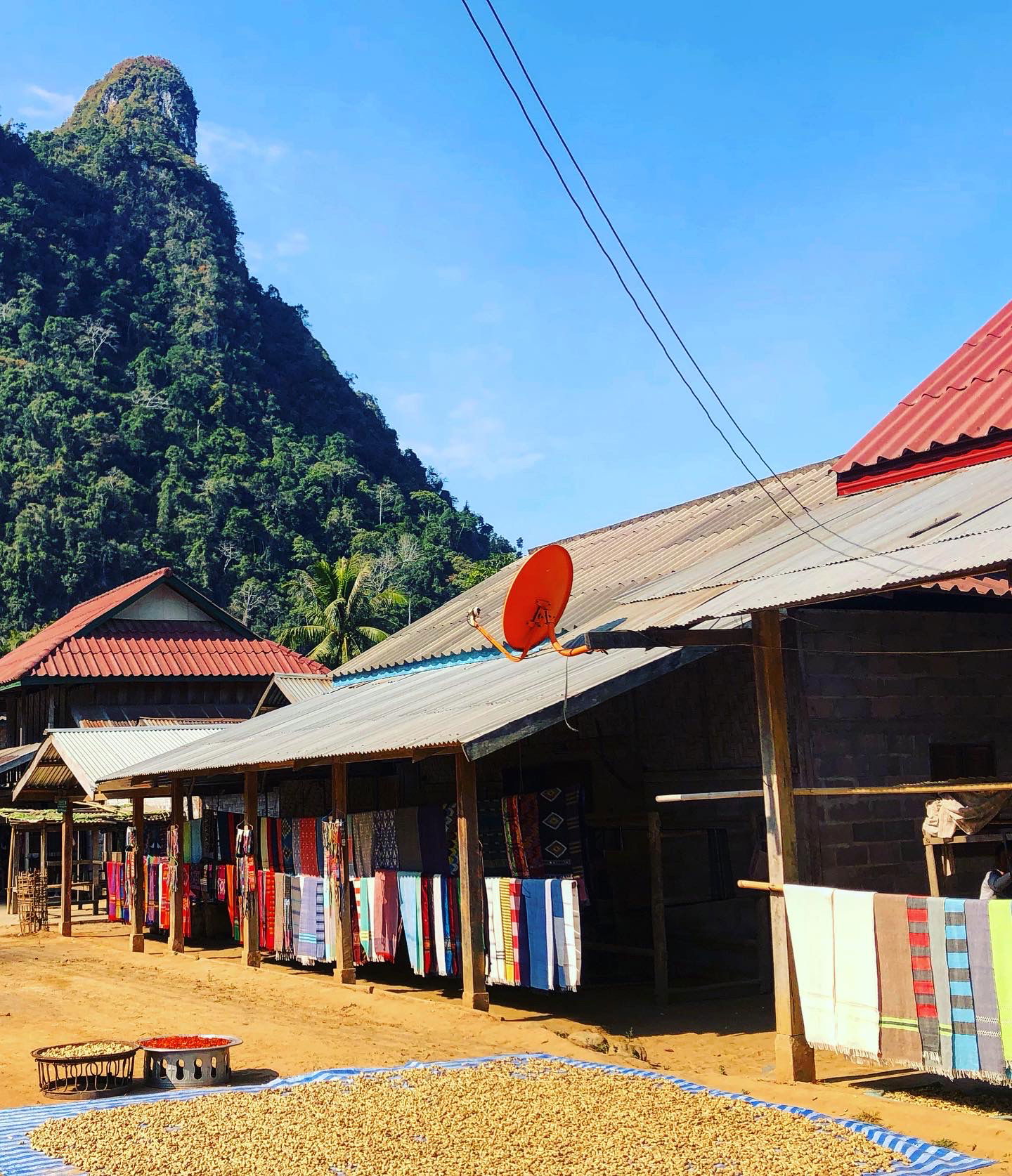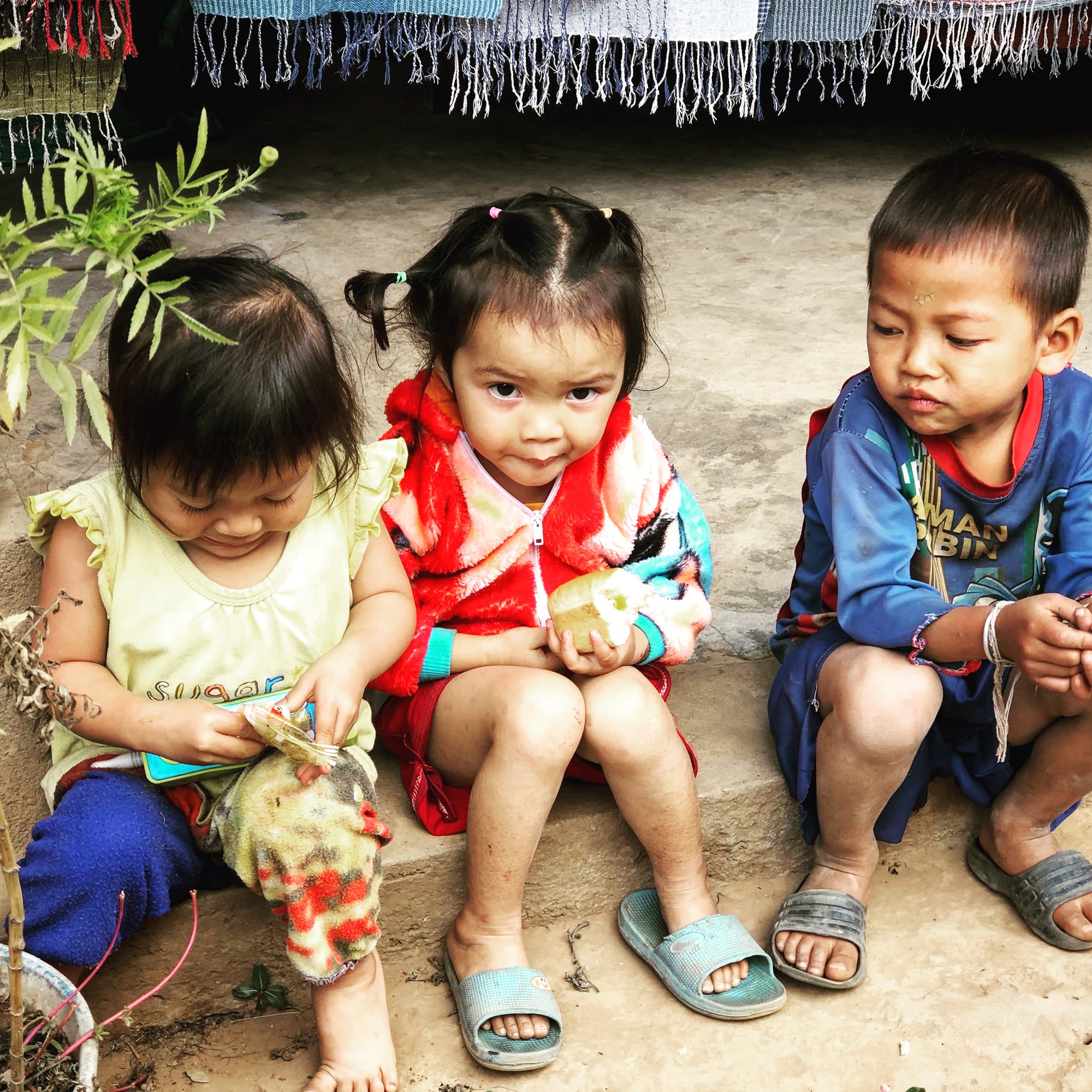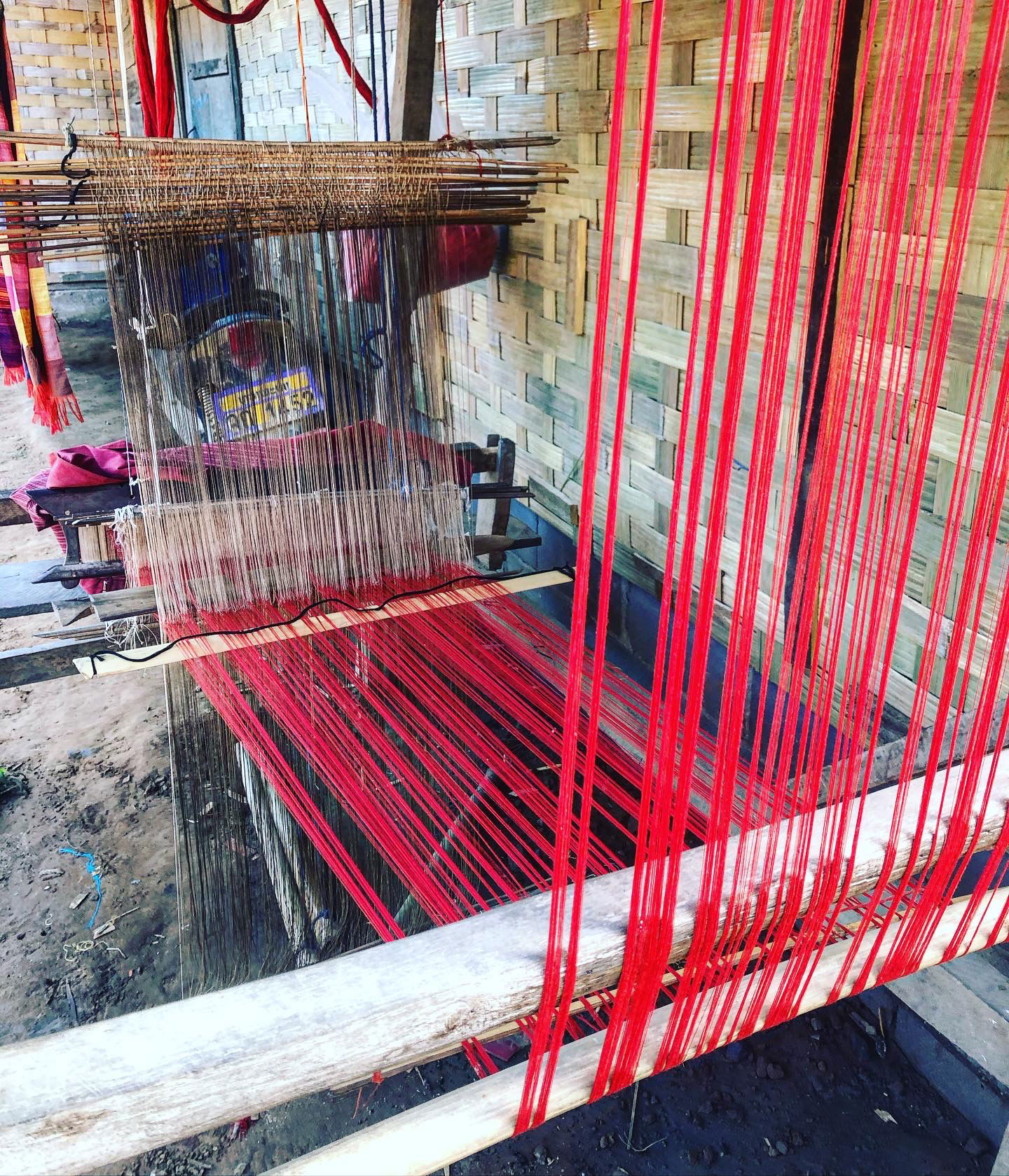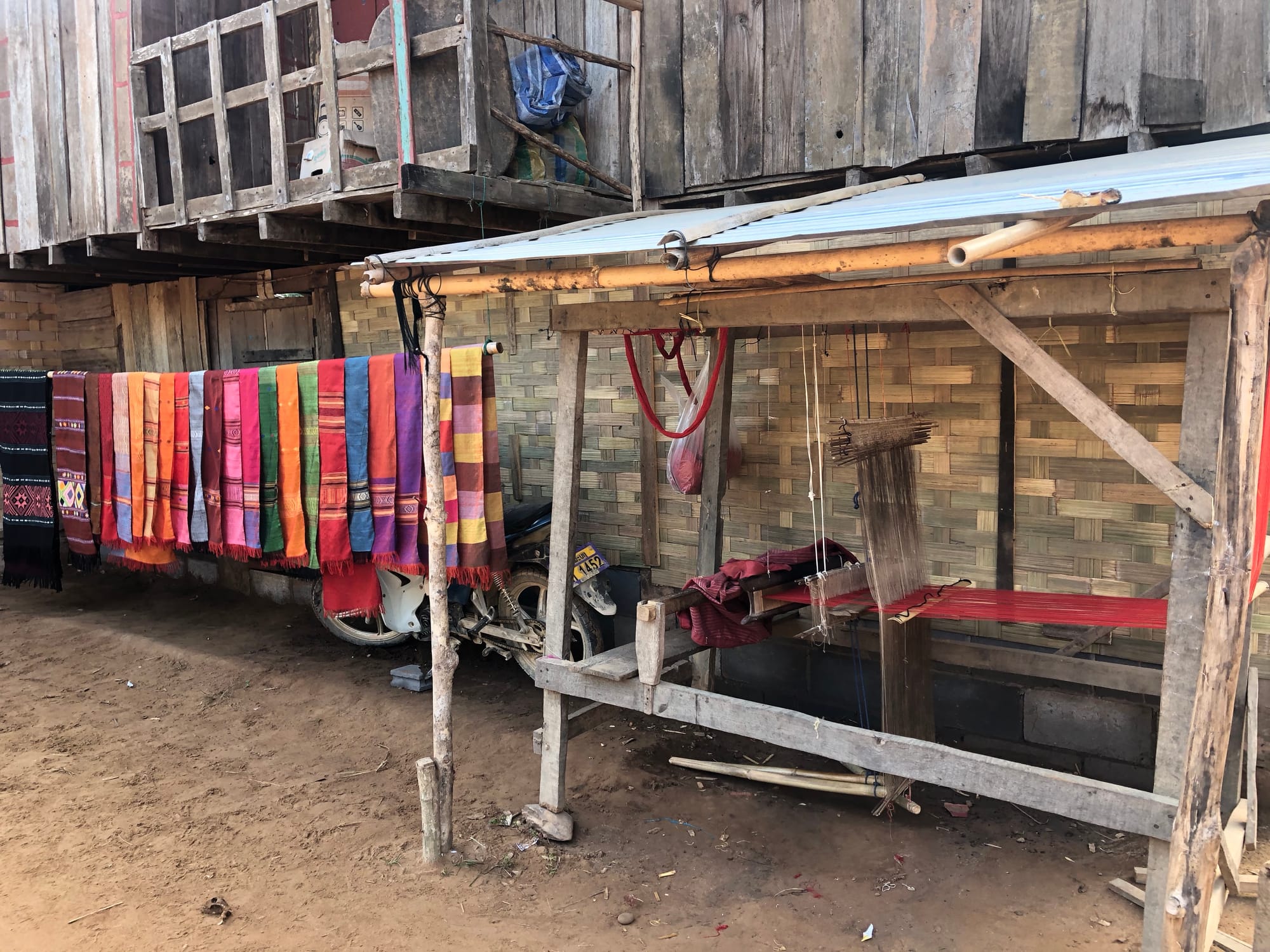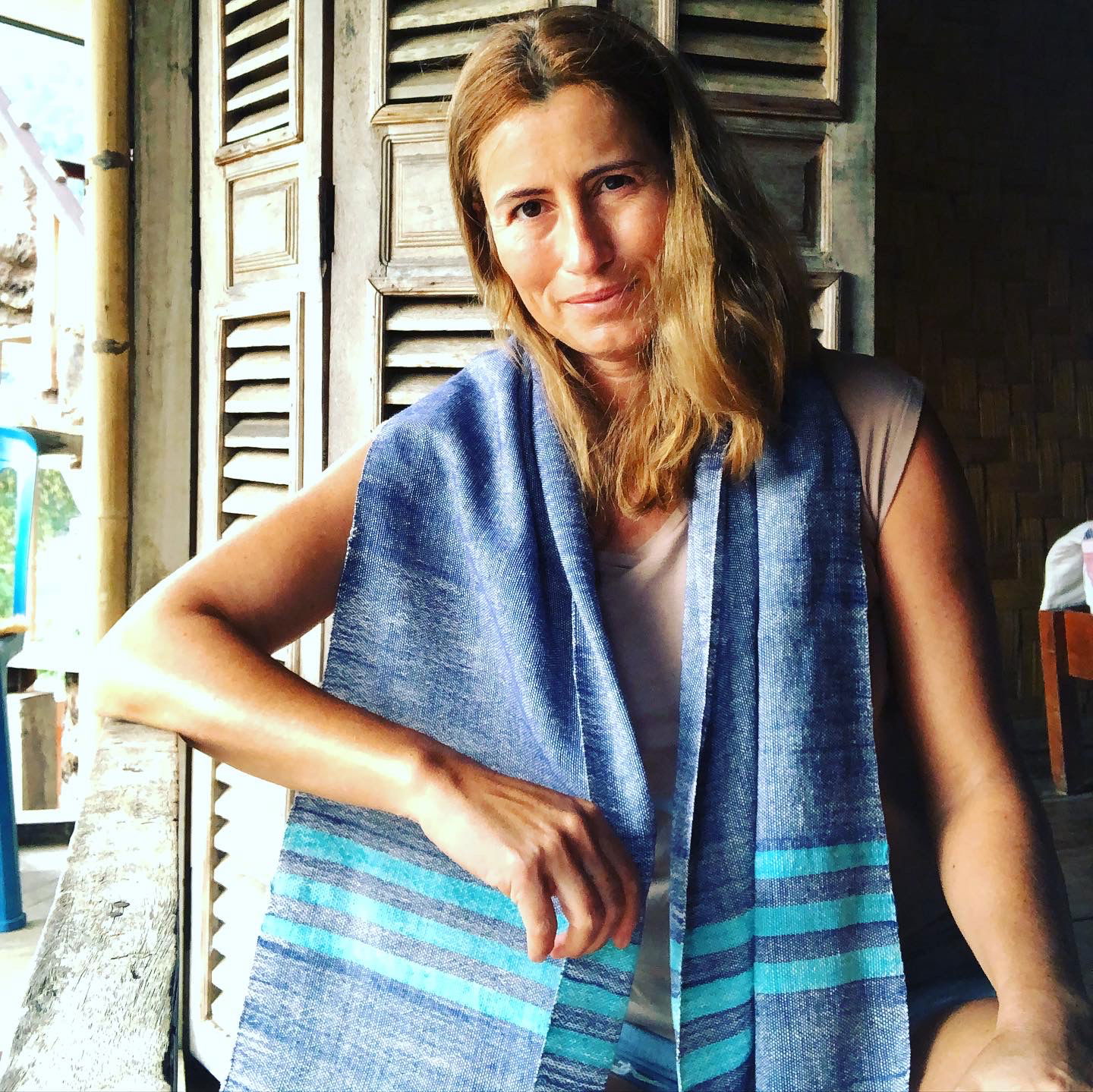 While I loved my daily routine of coffee shops, walking, shopping and feeling like a local in Luang Prabang, my trip up north was definitely a highlight and I recommend it to anyone going to Luang Prabang.
While in Luang Prabang, also make sure to stop at the visitor's centre to inquire about local events and to get some brochures (some have coupons). I was lucky enough to catch a few shows in front of the night market during the Christmas and New Year's holidays and got to see these adorable girls in traditional dress.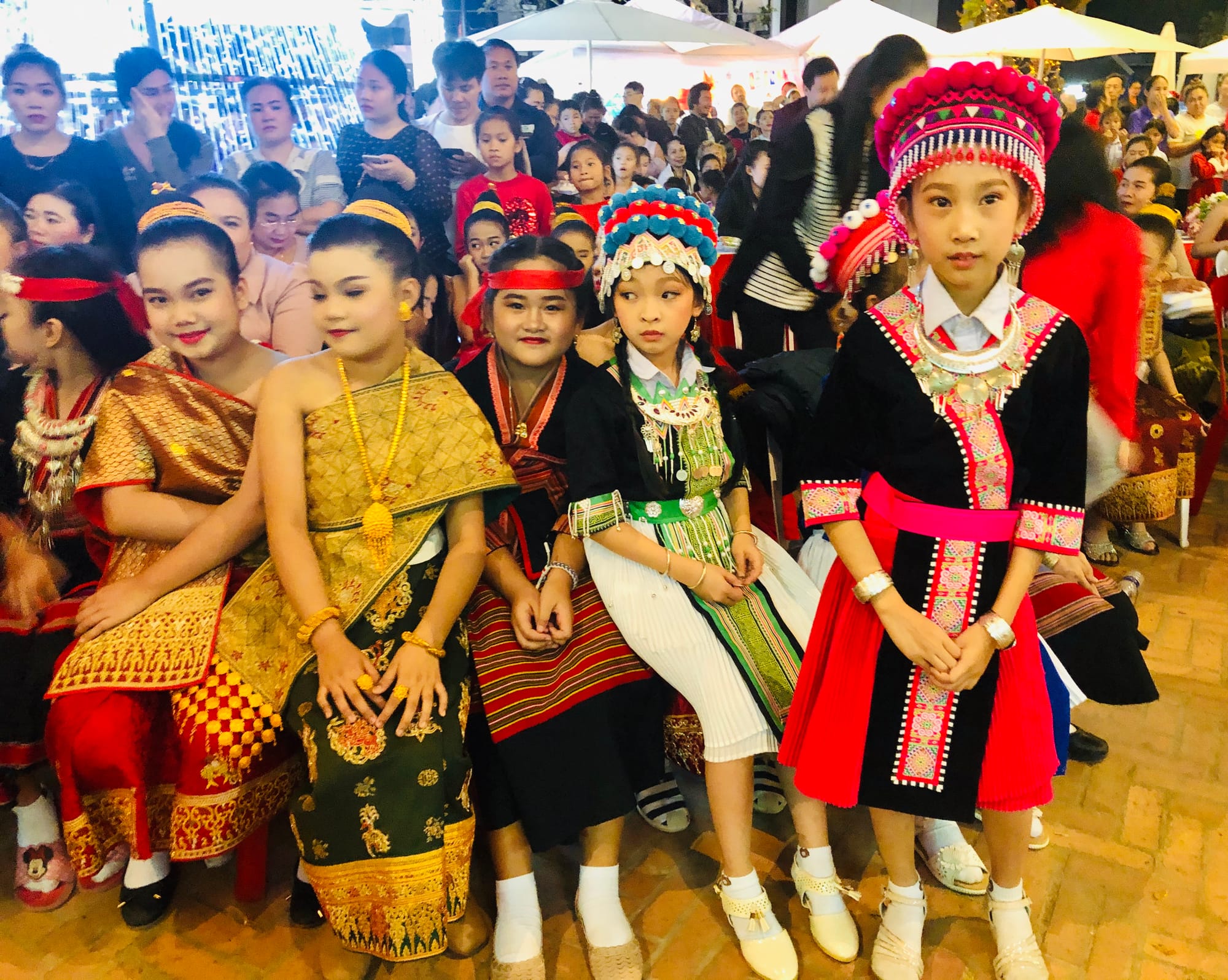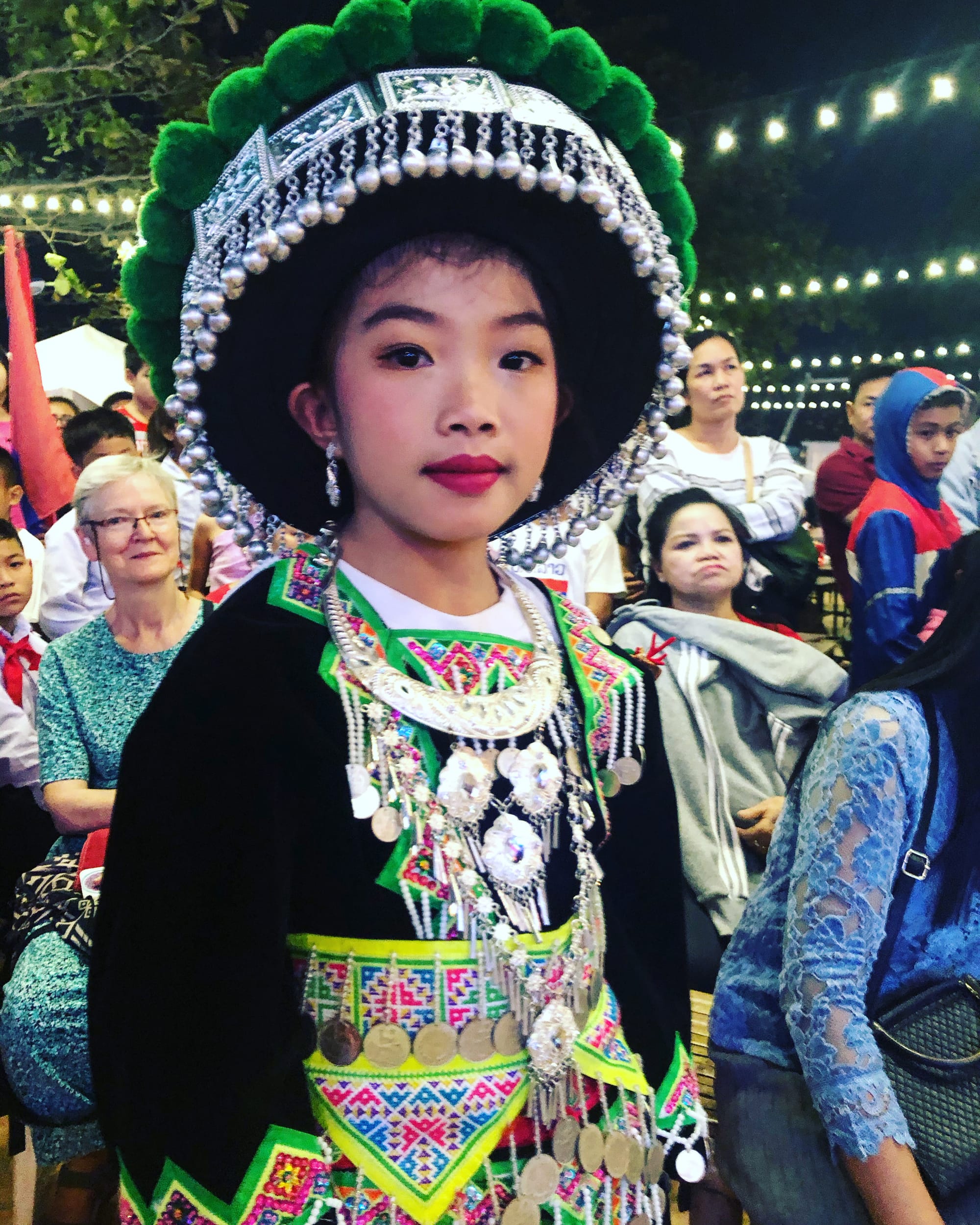 More about the Secret War at:
https://www.irishtimes.com/news/world/asia-pacific/death-from-below-in-the-world-s-most-bombed-country-1.3078351
https://alphahistory.com/vietnamwar/laos-during-vietnam-war/