"Thousands of tired, nerve-shaken, over-civilized people are beginning to find out that going to the mountains is going home; that wildness is a necessity."
― John Muir.
It had been a long-standing dream of mine to see the giant Sequoias, the largest trees in the world based on volume, so after visiting Death Valley, I booked 2 nights at an Airbnb 20 minutes outside of Sequoia National Park. So far in my California road trip and solo travel adventure I had been graced with fantastic weather despite the several wildfires affecting the state, which limited the visibility somewhat. The weather in Sequoia was sunny and mild, in the high 60s/low 70s (the same for Yosemite).
Sequoias are actually cedars, which live up to be 1000 years or more, and grow as tall as 315 feet. When they reach that height they start to grow outward, and their size depends largely on location. The cool, humid temperatures of the high-altitude forests in the Sierras are ideal. At 7000 ft of elevation these giants thrive. Their bark can be up to a foot thick, their roots are only 3-6 feet deep, and for an unknown reason they only grow branches at the top. Because they are so top heavy, their demise often results from the trees toppling over.
I spent a day at the Sequoia National Park and walked 0.5 miles down a steep, paved trail to see General Sherman, the largest tree in the world and then continued onto the Congress Trail (a moderately hilly, paved 2 mile loop) to see the other 4 largest sequoias in the park. Not many people frequent this trail even though its rather short, so I was mostly alone with these gentle giants (you can also walk through a tunnelled, collapsed sequoia on the way back). I also drove through another collapsed tree on my way to climb Moro Rock; from the top of the granite mass you can see expansive albeit hazy views of the park (no easy feat given all the steps!). On my way out of Sequoia, I drove to Grant Grove in King's Canyon to see General Grant, the widest sequoia in the world, aka as the National Christmas Tree (accessible through a 0.5 mile loop). This detour was well worth it. Since the rest of King's Canyon was closed in November, I did not see the rest of the park. There was a 2-hour road closure going into Sequoia so I highly recommend checking road conditions/closures online before visiting any national park, especially in the off season.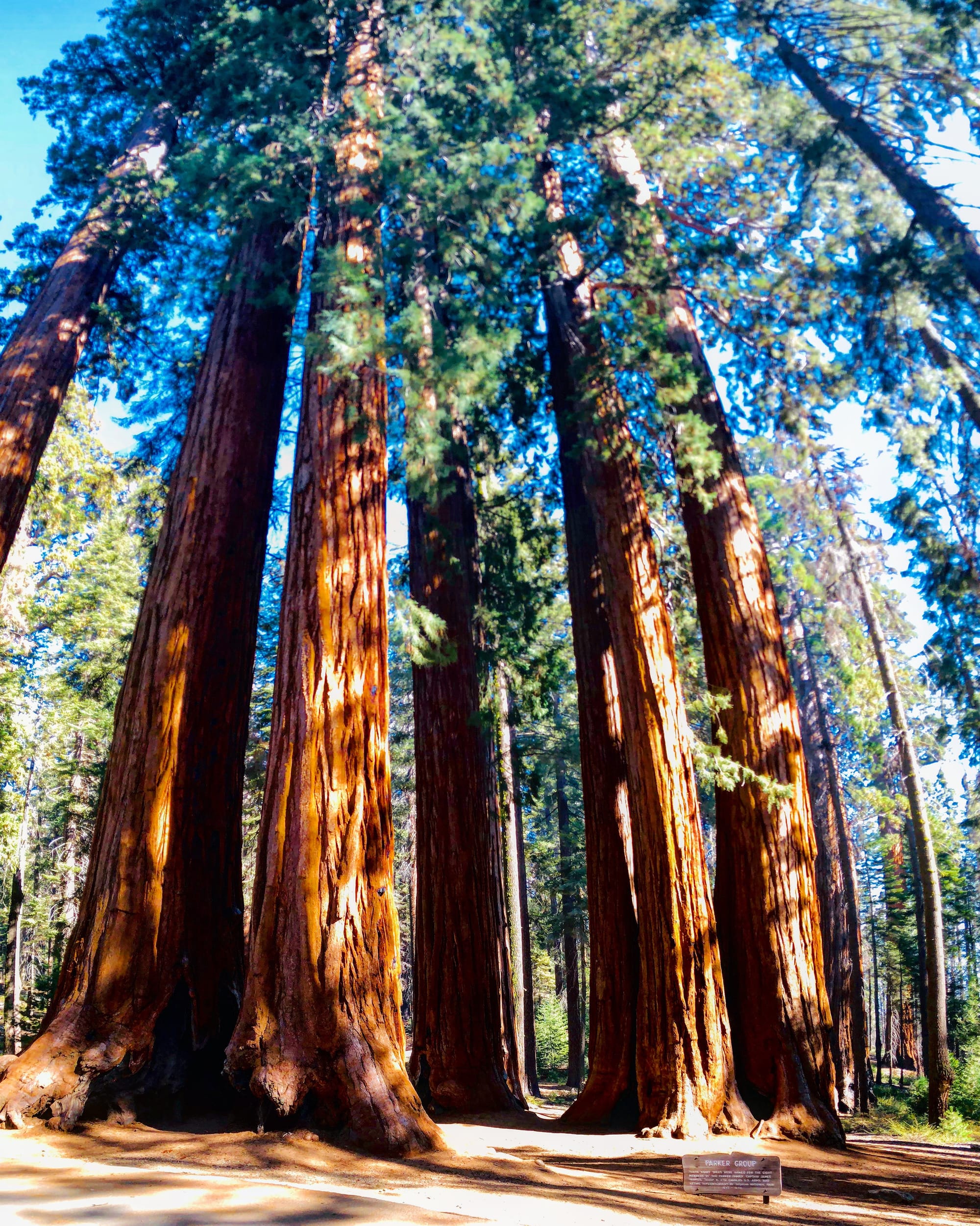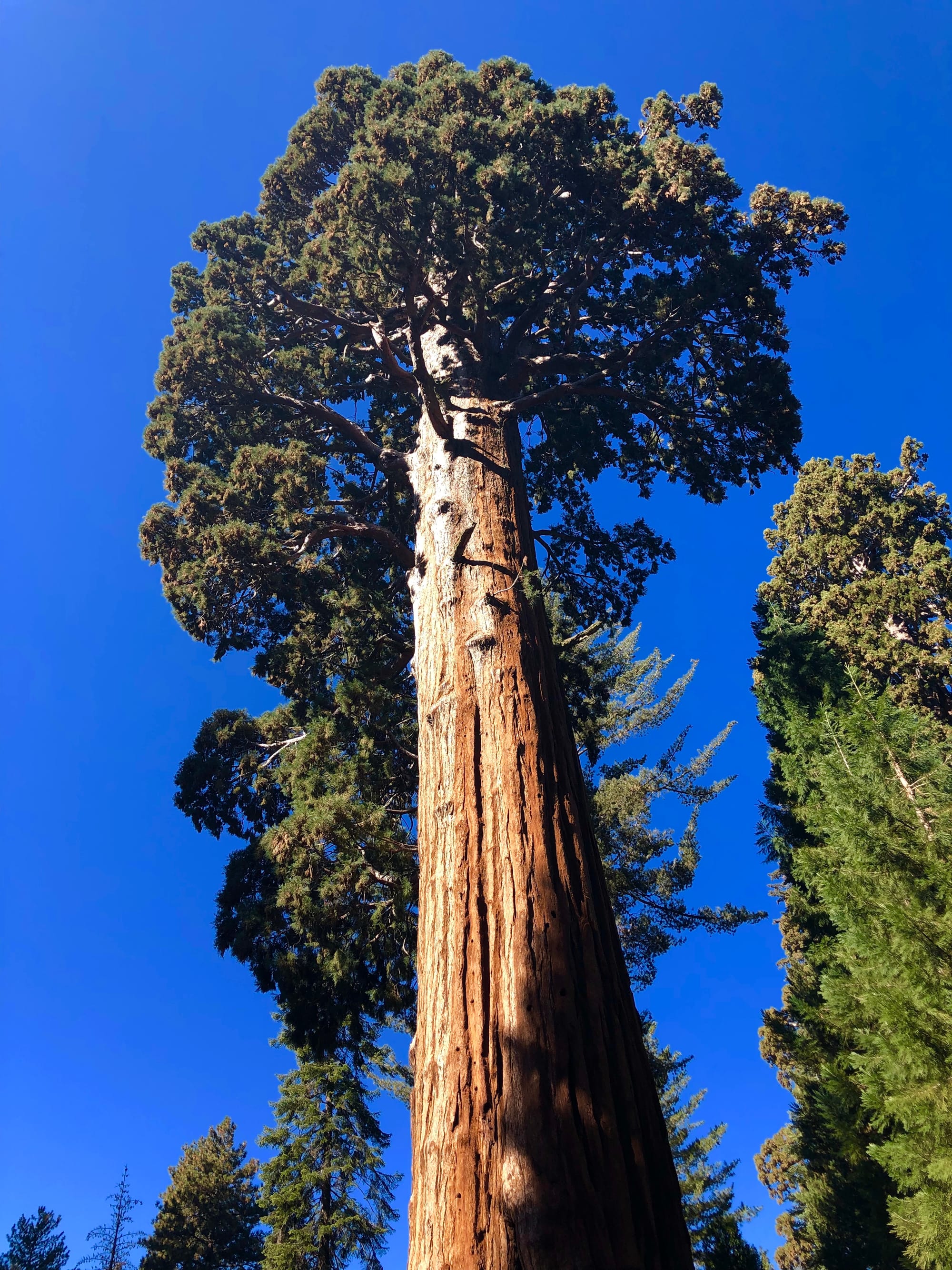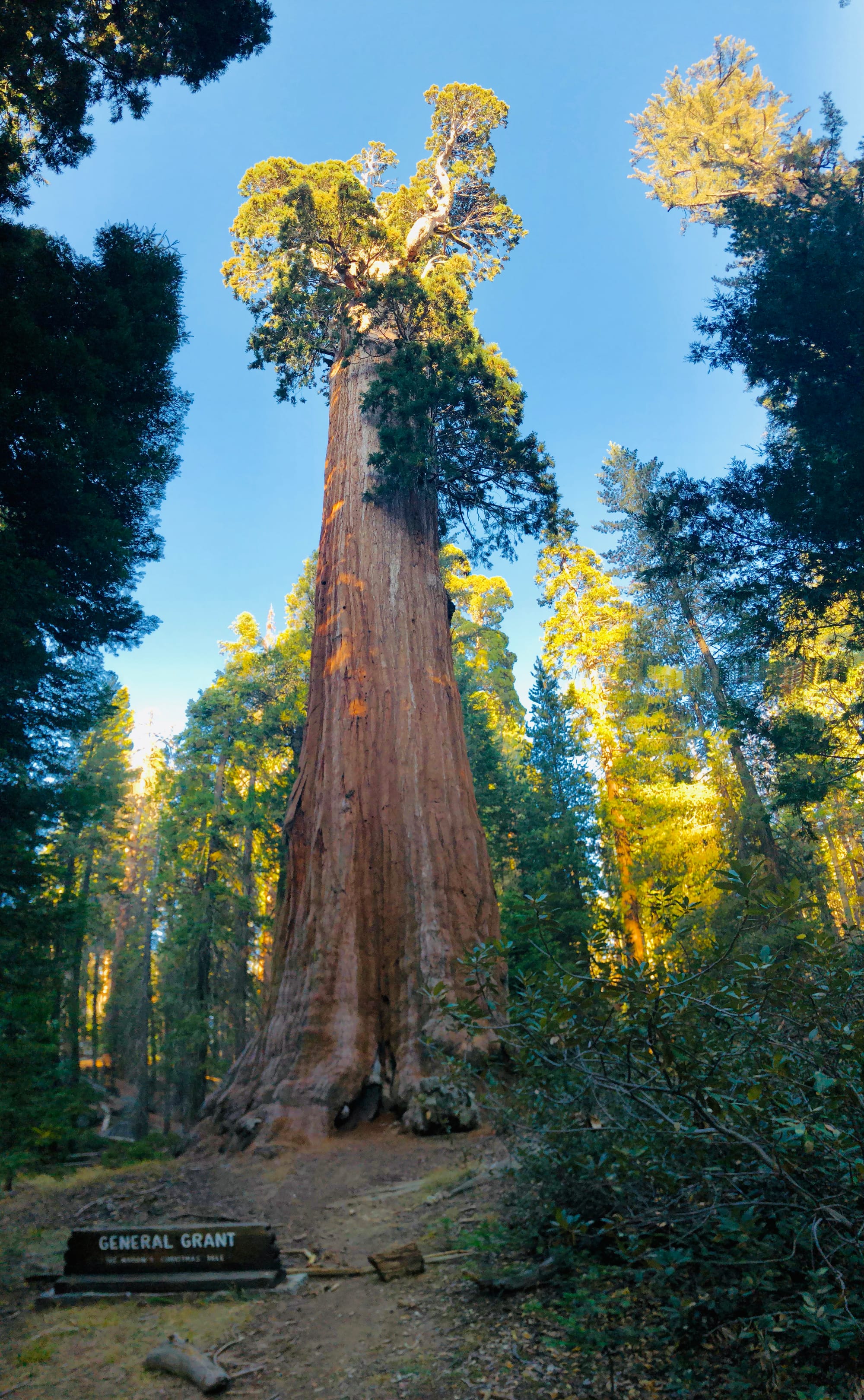 After an additional night in Three Rivers, I drove to Yosemite National Park via Fresno on Highway 41 (so I could restock on groceries at the Whole Foods), and waited only behind one car at the Wawona park entrance since I was arriving on a weekday. I first drove up and then down Wawona Road on my way to Yosemite Valley and stopped at the Tunnel View parking lot for my first jaw-dropping view of El Capitan and Half Dome, further in the distance. After about an hour of driving from the gate, I dropped down to the bottom of the valley and checked into my campsite at Upper Valley Campground, one of the few campgrounds open in November, which is more spacious and private than Camp 4 (a popular spot for climbers). I pitched my one-man Coleman pop-up tent (easy to open but almost impossible to fold back) next to the fire pit, put all my food items in the bear locker (the ranger was almost militant about this), and drove to the Visitor's Centre in Yosemite Village to watch an informational video about the park, a must-do for me whenever I visit any national park.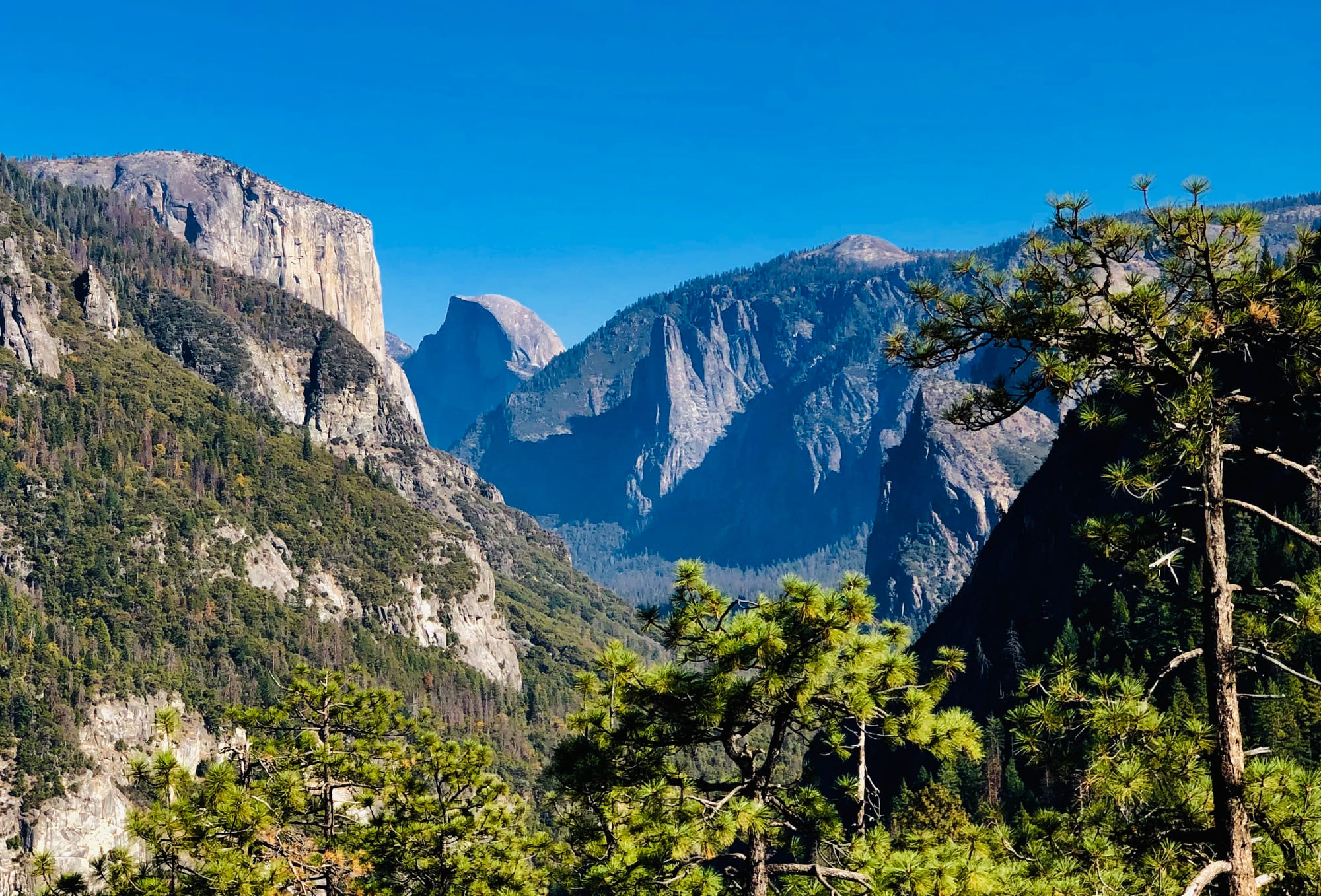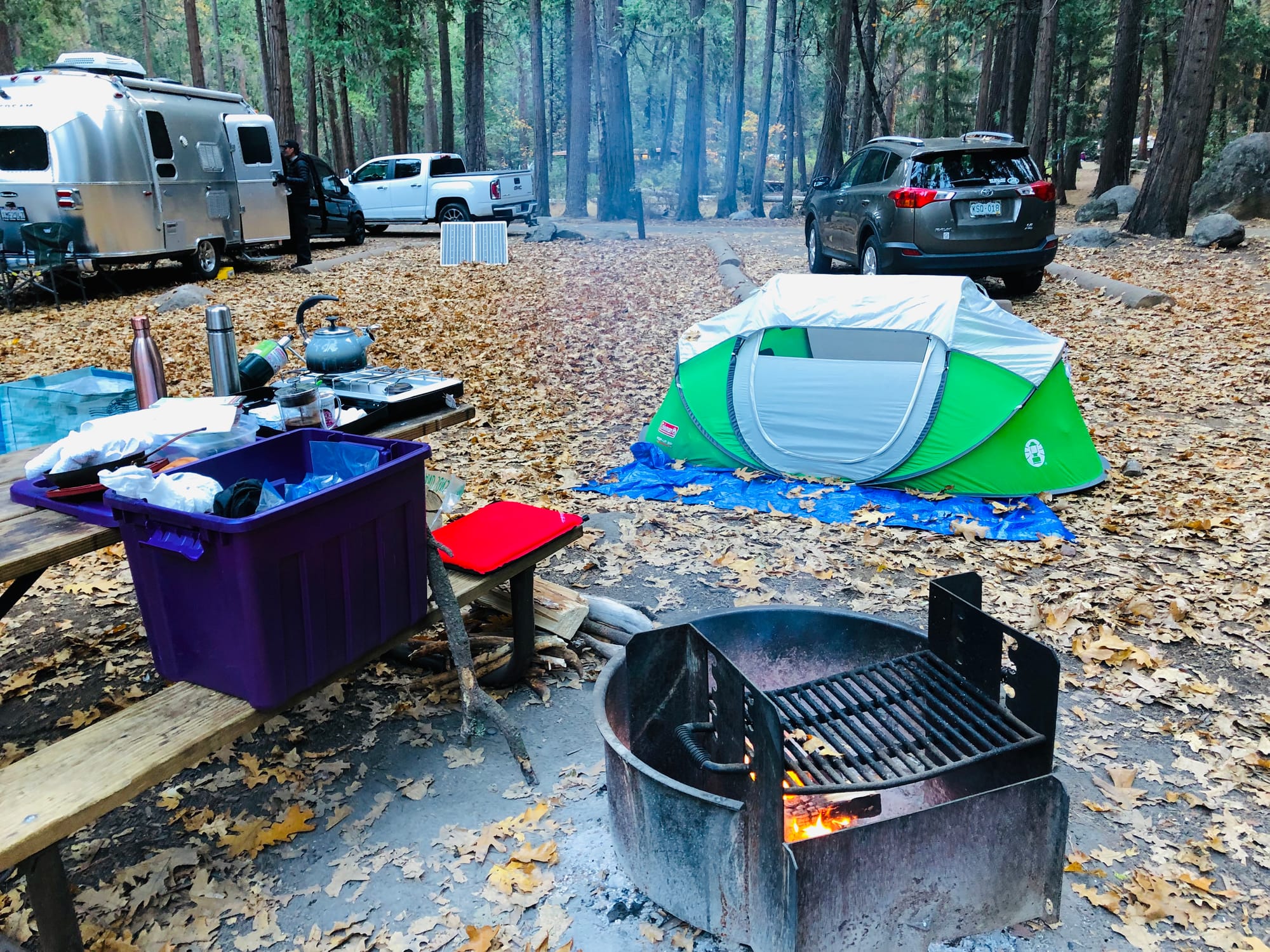 Yosemite is one of the oldest national parks in the country and it is where John Muir spent his formative years as a naturalist from 1868 into the early 1900s. Before Yosemite became a national park, 7 square miles of the valley was managed under a state-protected grant designed to preserve its natural beauty (signed by Abraham Lincoln). But tourists, loggers, and sheep herders still managed to decimate parts of the valley and Muir continued his campaign to protect the entire valley from man-made threats. In 1903, Muir hosted Theodore Roosevelt on a 3-day weekend where he took the president camping to Yosemite Falls and Glacier Point. Roosevelt was so mesmerised by the beauty of the valley that he declared the 1200-square mile area a federally protected land in 1906 and later fomented the creation of the national park system in 1916. He went on to become the greatest conservation president tin history. The famous all-black Buffalo Soldiers (members of the 10th Calvary regiment) became the first custodians of the park, guarding it from abuse and misuse, and were later succeeded by the National Park Rangers you see today.
After my 2 pm movie viewing and chat with a ranger about best options for day hikes, I drove to El Capitan meadow, parked my car by the side of the road and hiked to the base of El Capitan (or El Cap for short), at sunset. As a former climber it was always a dream of mine to see this towering rock formation up close, and also to touch it. To me, my fascination with visiting Yosemite was more about seeing El Cap than Half Dome. After seeing Alex Honnold climbing it on Free Solo, I was even more mesmerised at his feat when seeing this majestic granite behemoth up close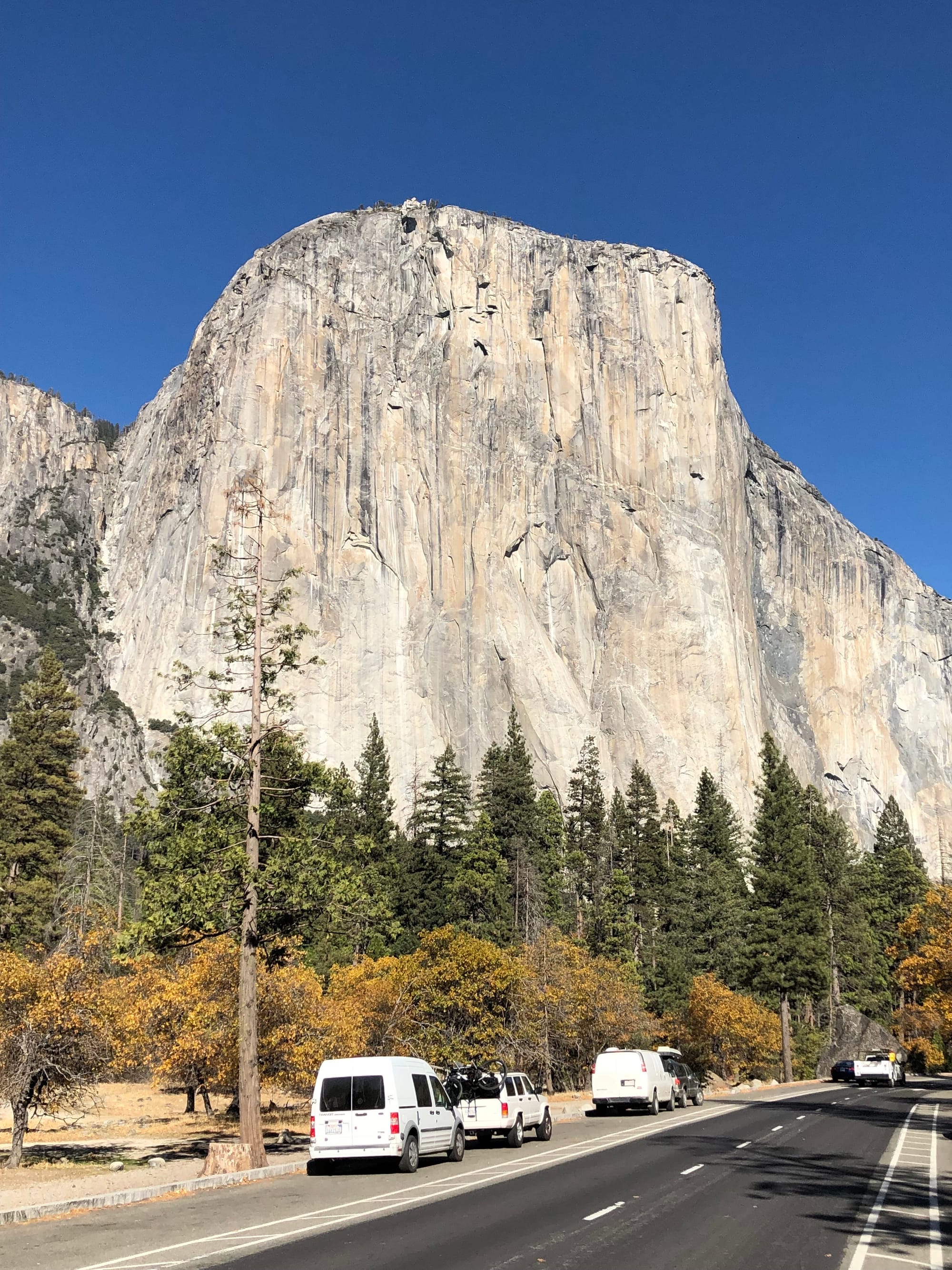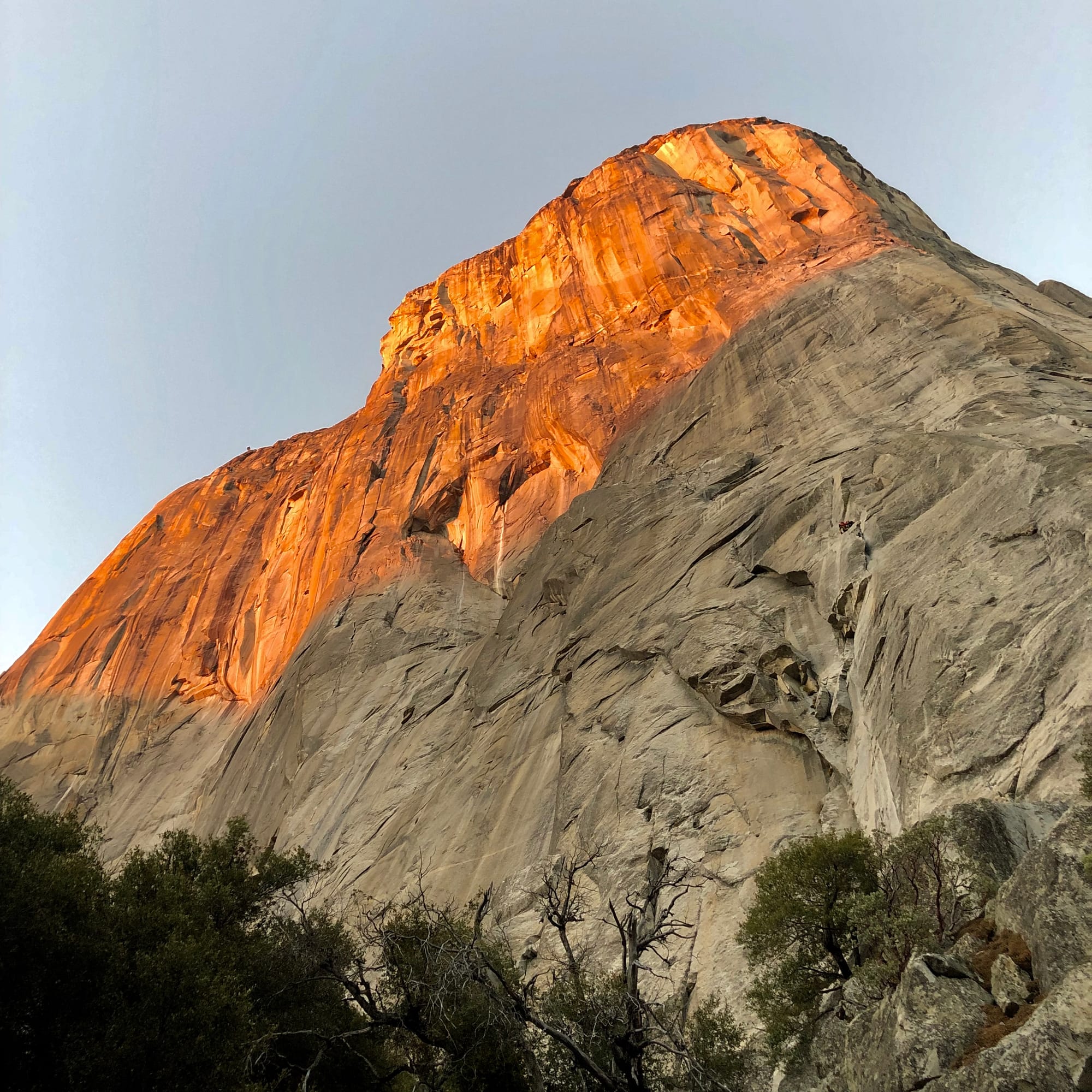 I drove back to my campsite, built my fire and was ready to start preparing dinner in the pitch black (the sun set around 5 pm), when my next door campsite neightbors, from Calistoga, CA (where I am heading after Carmel, my next stop after Yosemite), offered me a slice of lasagna, which they were preparing in their Airstream kitchenette. I sat by the fire drinking a glass of wine and enjoying my meal until around 8 pm when I decided to go to bed. Even though the temperature had reached almost 70 degrees during the day, the thermometer dropped down to freezing point during the night. I knew it was going to be cold, but it was difficult to get up the next morning and make breakfast outside, but I built a small fire and made some coffee and instant oatmeal on my Coleman stove, got dressed, and headed to the parking lot across Camp 4 to hike to Upper Yosemite Falls.
The trail sign at the start said it was a 4.2 mile hike, but my pedometer actually recorded 5.8 miles to the lookout at the top of the falls. This trail is the oldest in the park, built in the 1870s for the myriad of tourists from San Francisco who already then visited Yosemite. The almost 3000 feet of ascent follows a seemingly never-ending series of switchbacks, a third of them on slick granite steps I wouldn't want to walk on in the rain. Thankfully I had taken one of my boyfriend's poles for the descent. I hiked most of the way with a Russian tourist who was there on holiday and I must say it was nice to have some company on this almost 3 hour long arduous climb. We stopped at Columbia Rock about 45 minutes in for a quintessential photo of Half Dome in the distance, then about 40 minutes later we were in front of Yosemite Falls, North America's tallest waterfall at 2,425 feet, which sadly was all dry at this time of year.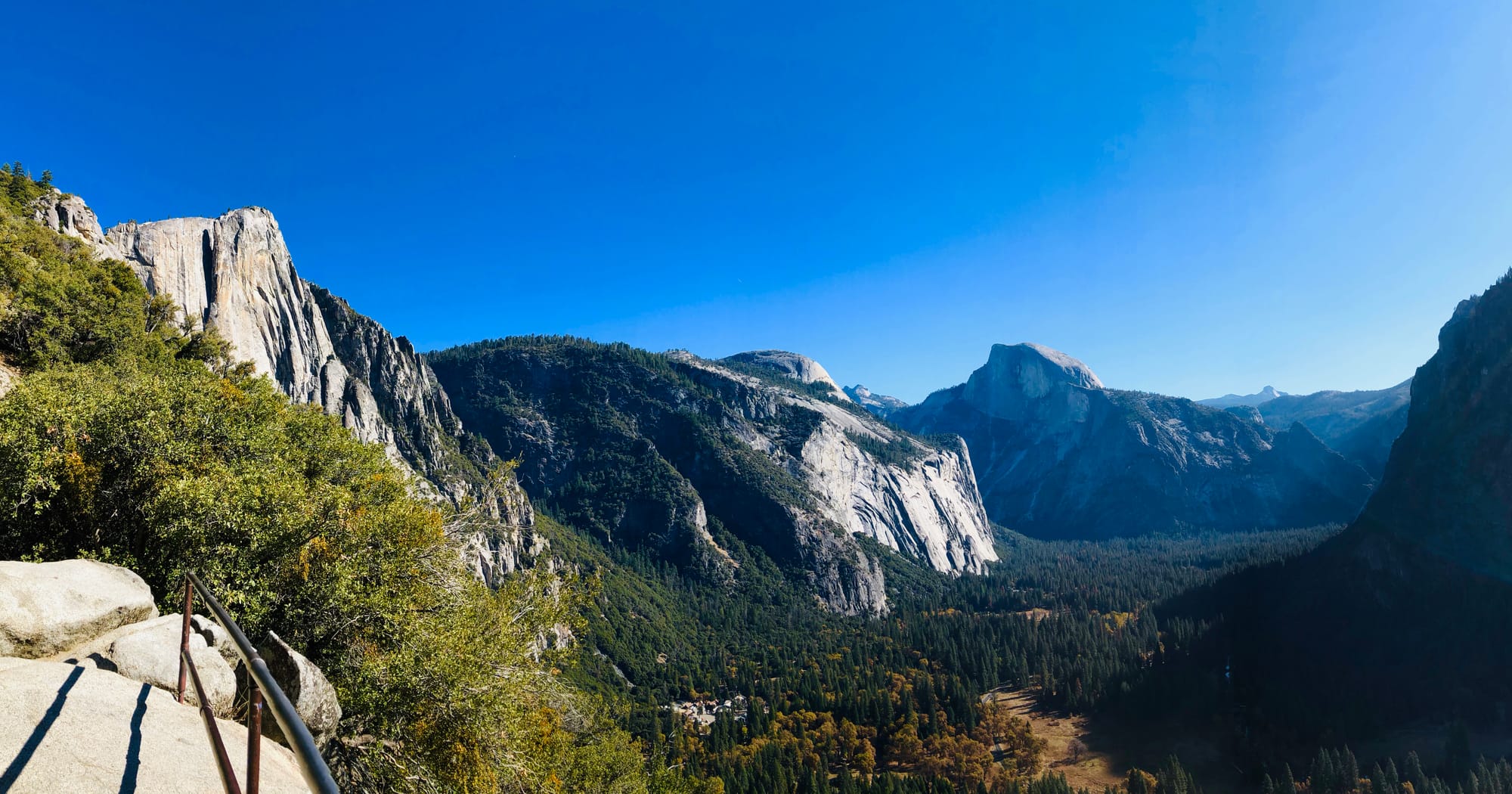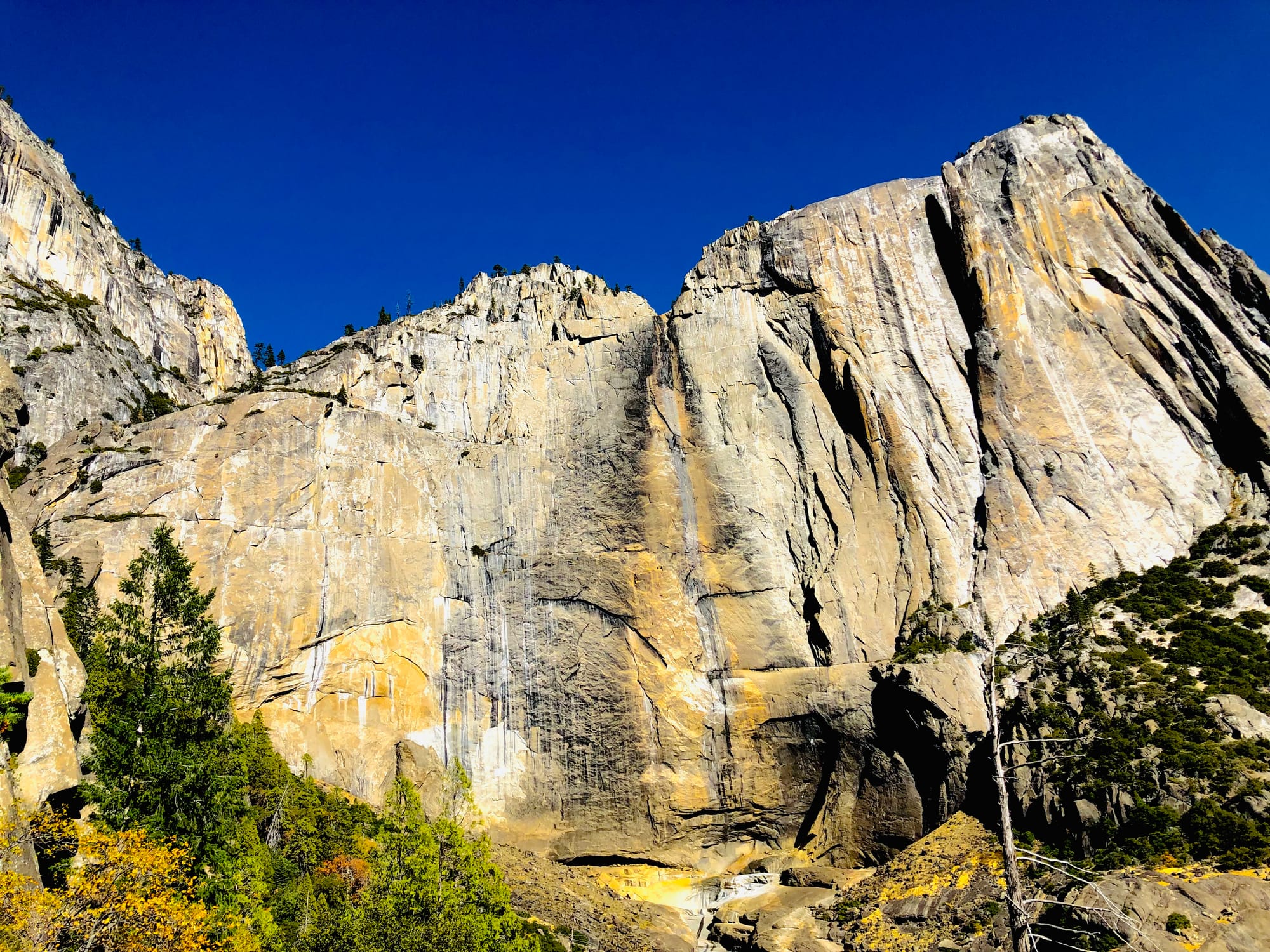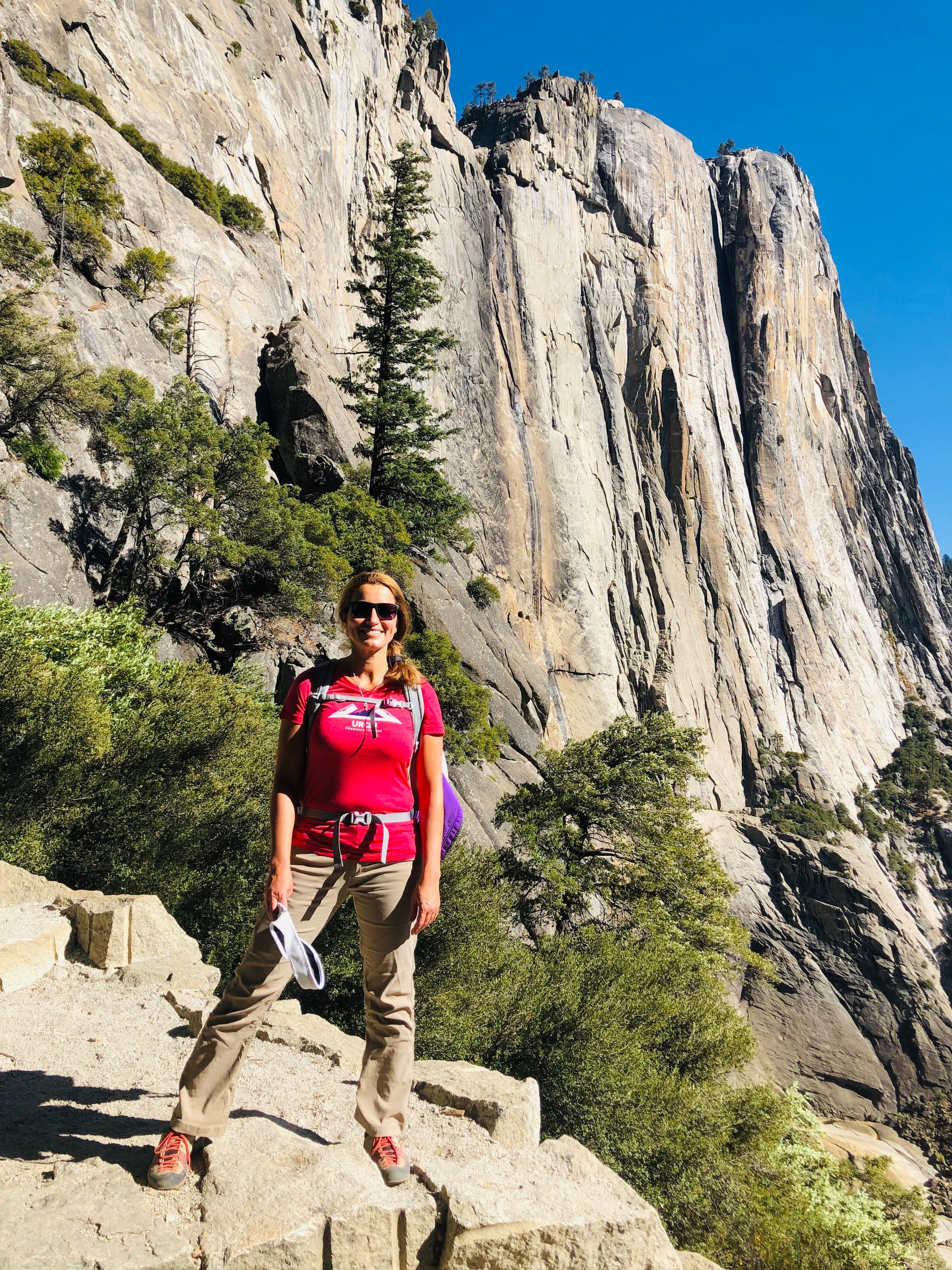 We continued on a steeper section of rock steps along a narrow canyon with steep granite walls to our left, before topping out above the falls. The views of this valley carved by glaciers were magnificent, even if you only get to see a sliver of Half Dome. You have the option to continue to Yosemite Point (where I am guessing Half Dome comes into full view) about a mile further up but it was getting late so I only walked to the mouth of the falls a few hundred yards in that direction. Though mostly dry, a few crystal clear pools could be seen from the wooden bridge that takes you to Yosemite Point. The descent was rather quick but as I had not eaten or drunk a lot the whole day, my blood sugar was too low, my heart rate was too high I had to concentrate very hard not to slip on those slick granite blocks. I was also especially mindful of rocks falling from the cliff face opposite the falls, as I had seen some rocks tumbling down on the way up. The whole hike was close to 14 miles, with 3000 feet of vertical ascent, and took me about 6.5 hours. I was exhausted and hungry by the time I got down.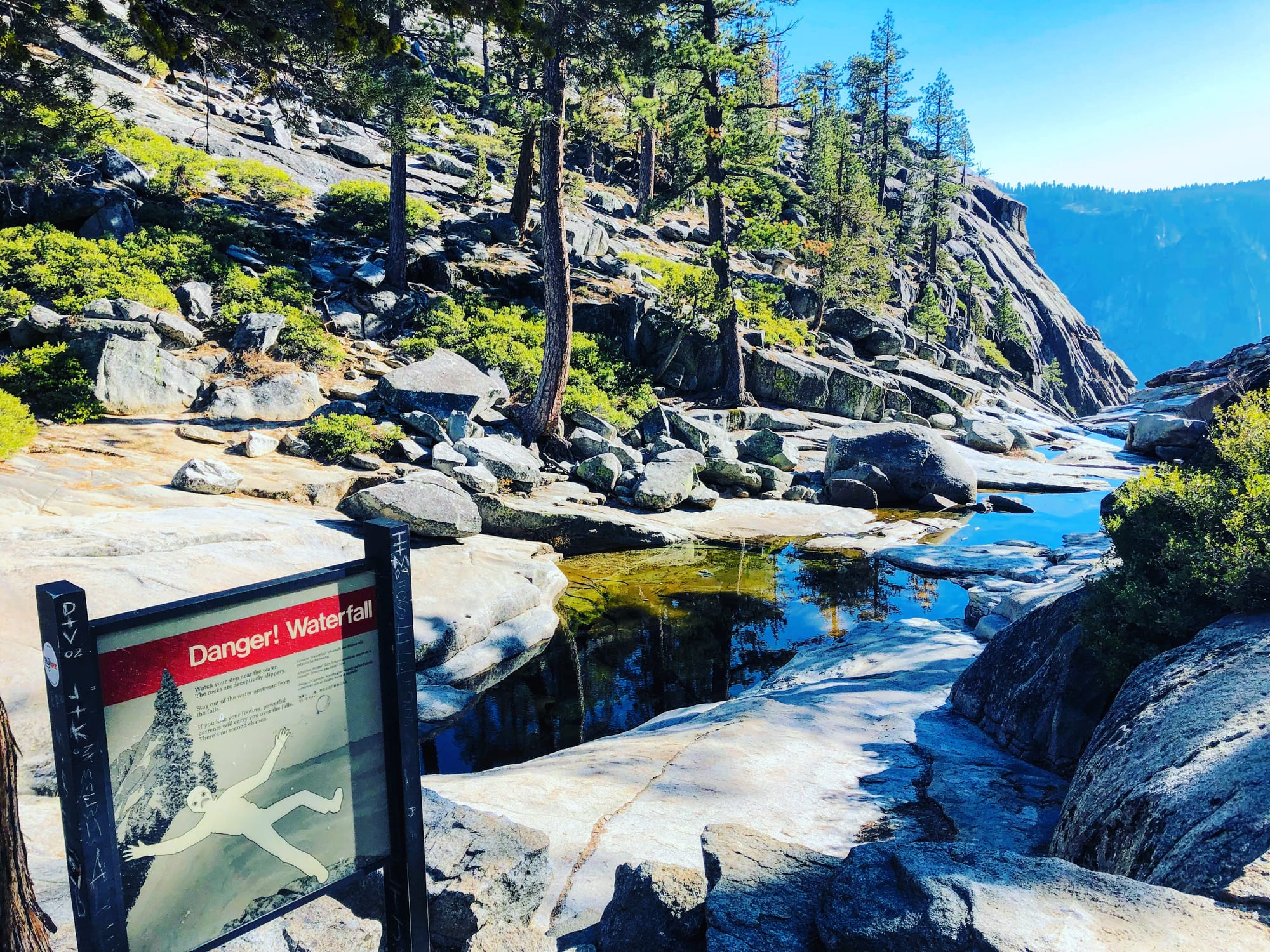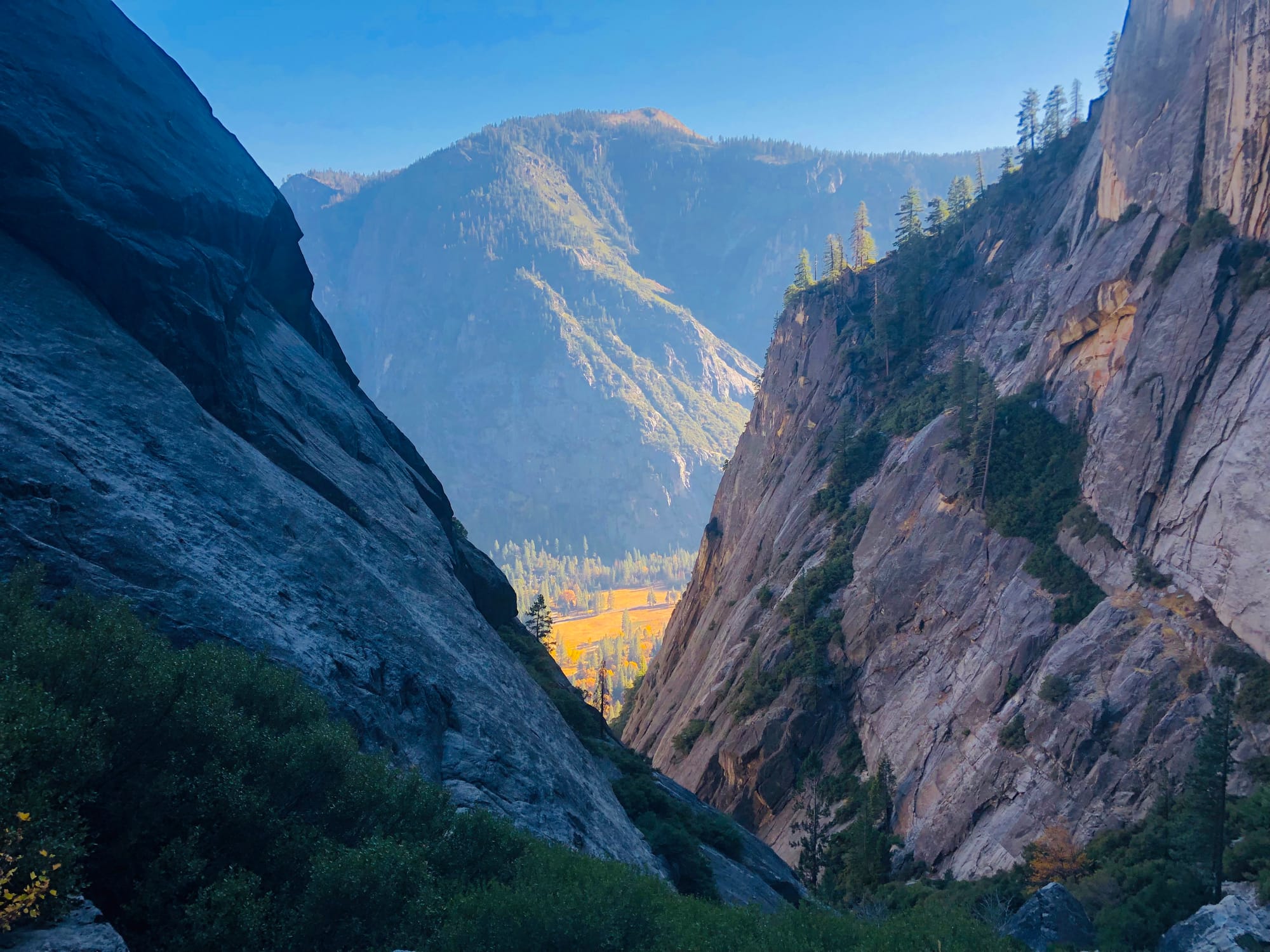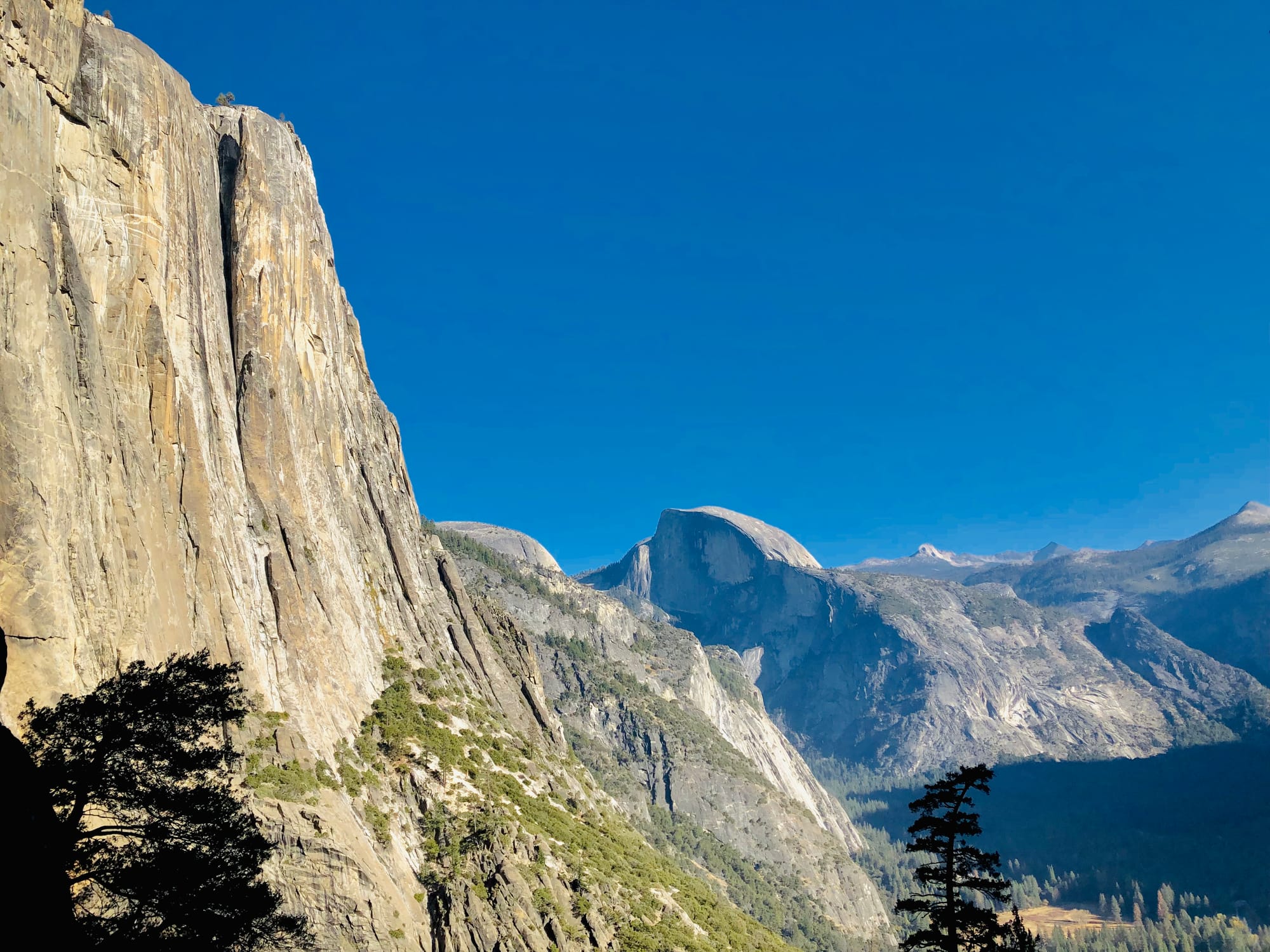 That night I cooked an elaborate meal of grilled chicken on the fire pit, roasted vegetables on the stove, and heated a package of pre-cooked basmati rice. I made enough so I would have leftovers the following night. The, which I had a glass of wine, was delicious and filling but unfortunately my friendly neighbours from Calistoga were gone and were replaced by a newlywed couple who kept chatting to everyone who passed by their quirky jeep with the rooftop tent and signs 'just married' painted on every window. It wasn't neither peaceful nor quiet, but that's par for the course when you're staying in a large campground.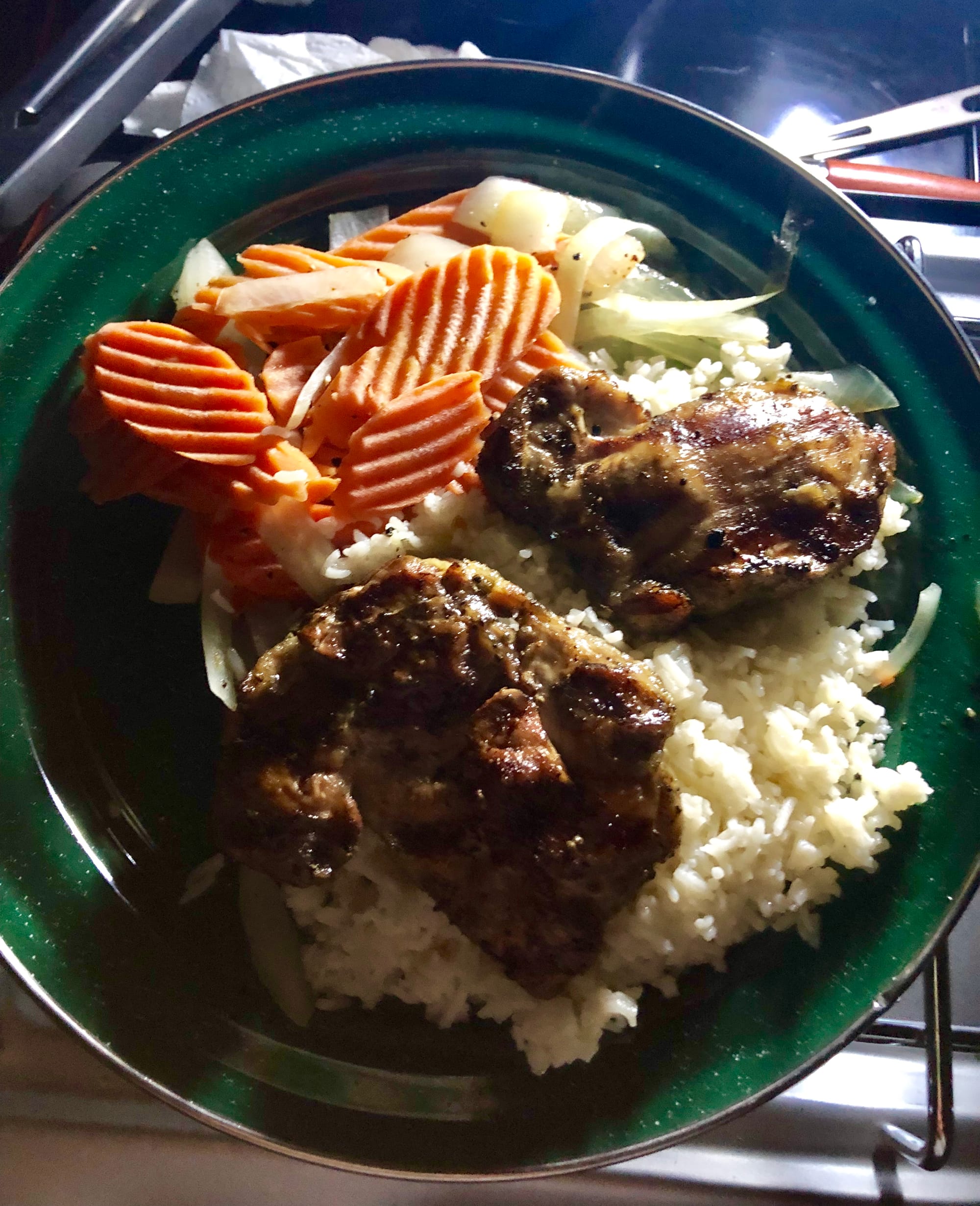 When I travel alone, I spend a lot of time to observing people and analysing their behaviour. Maybe it's the scientist in me. After years of travelling alone in many countries, I've noticed that older couples and married couples with children are usually the friendliest to me as a female solo traveller. My guess is that older couples know that only the self-confidence and emotional stability that comes with age allows people like me to enjoy solitude. By the same token, couples with kids (especially moms) can really appreciate how precious time alone is. Couples in their 30s, especially the female partner, seldom make an effort to say hello even if their male partner will do so when his girlfriend/wife isn't watching). Groups of women are the less friendly to me. Europeans tend to me much more open to me than Americans when I am hiking alone on American soil, perhaps because in Europe hiking alone is much more accepted.
That night the newlywed couple never approached me or tried to make contact, even though they spoke to every other couple around them. So while they chatted to everyone else, I cooked my meal, ate by the fire, religiously turned my logs every few minutes, and around 8 pm as per my usually routine, I went into my tent, put my ear plugs in and read for a couple of hours until my neighbours decided to go to sleep well around 11 pm.
Given my epic adventure to Yosemite Falls the day before, my second day in Yosemite I decide to 'take it easy' or so I thought. I decided to get up a bit later and make myself a big breakfast of eggs, grilled bratwurst and sweet potato muffins. I find it really important to eat well and treat yourself while camping, to balance the discomfort of sleeping in a tent, being cold etc and seldom eat anything pre-packaged.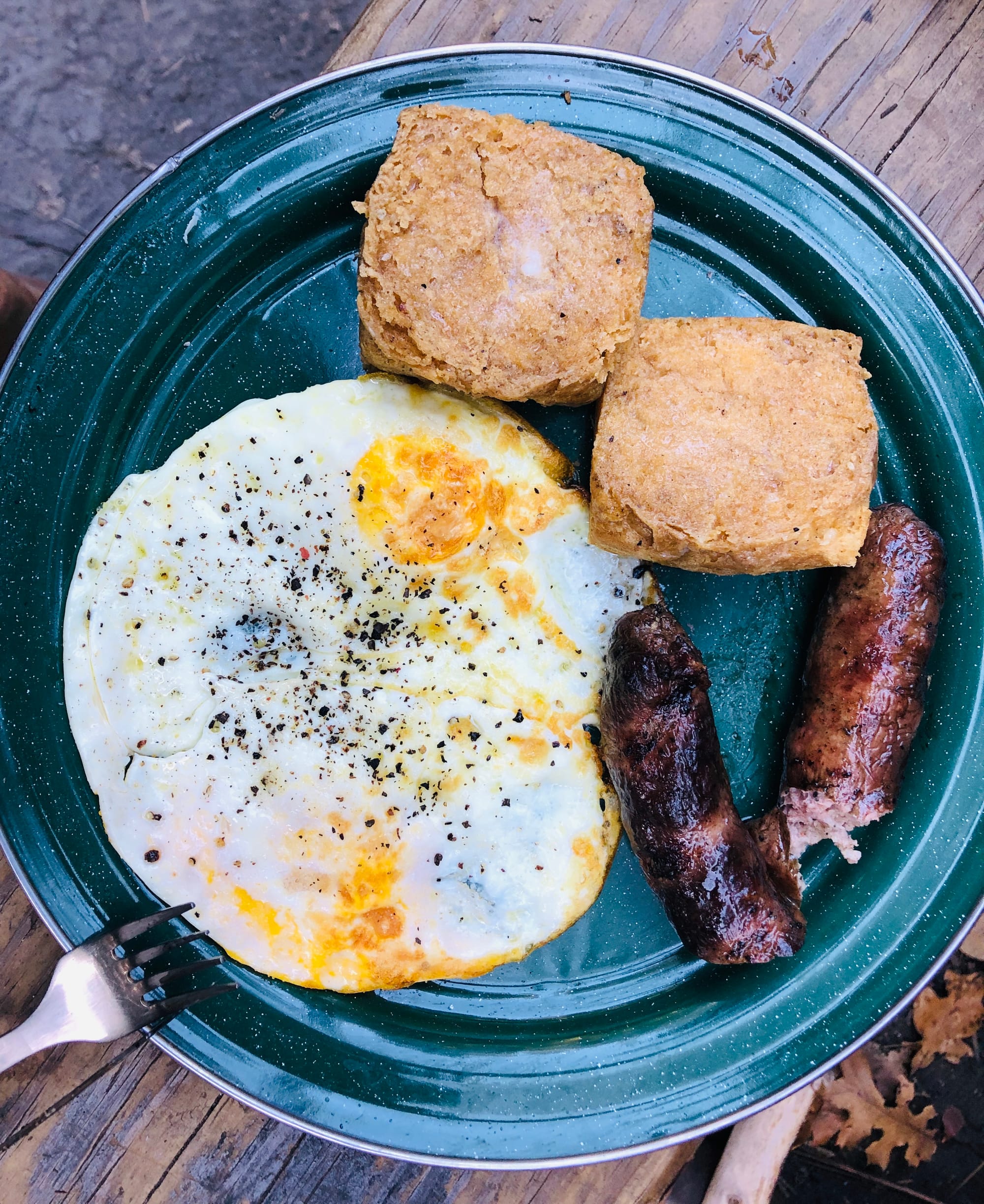 I had read that the Mist Trail going to Vernal Falls was one of the most popular hikes in the park, so I assumed it would be easy. I started off at 10.30 am. The trail began pretty much from my campground at Upper Pines, after crossing the Merced River. The first part is in fact part of the John Muir trail and goes up a completely paved and rather steep path along the river, quiet and pretty. Soon enough the unrelenting climbing began, as seems to be the norm in Yosemite. The rock steps to the falls kept getting steeper and steeper. Vernal Falls is worth every step you take though, this is a beautiful waterfall on a sharp, multi-coloured granite cliff that drops into a crystal clear aquamarine pond below. Though you're not supposed to, I climbed down to the boulders just beneath the falls for a short tea break (I always carry a thermos when hiking in cool weather).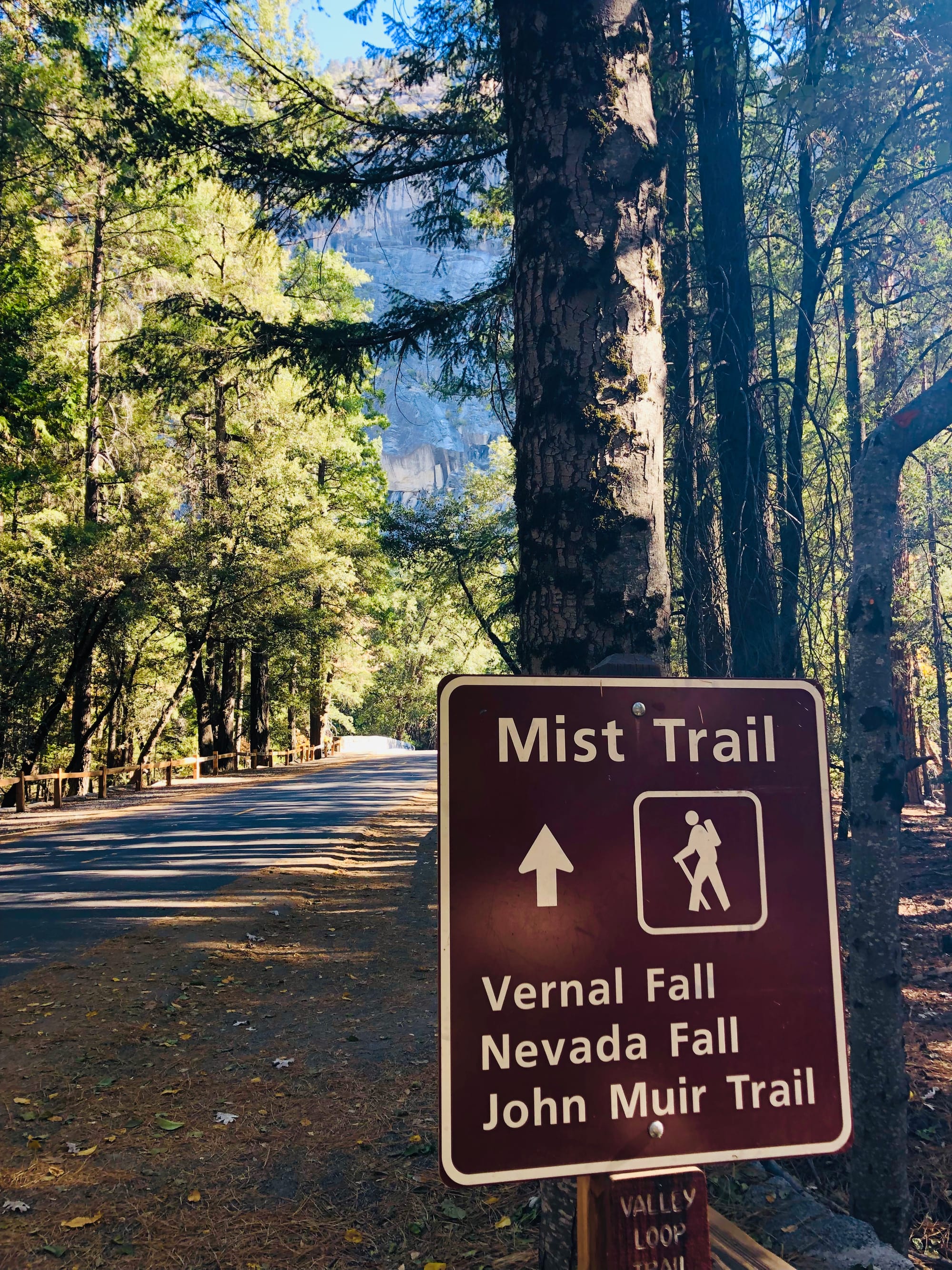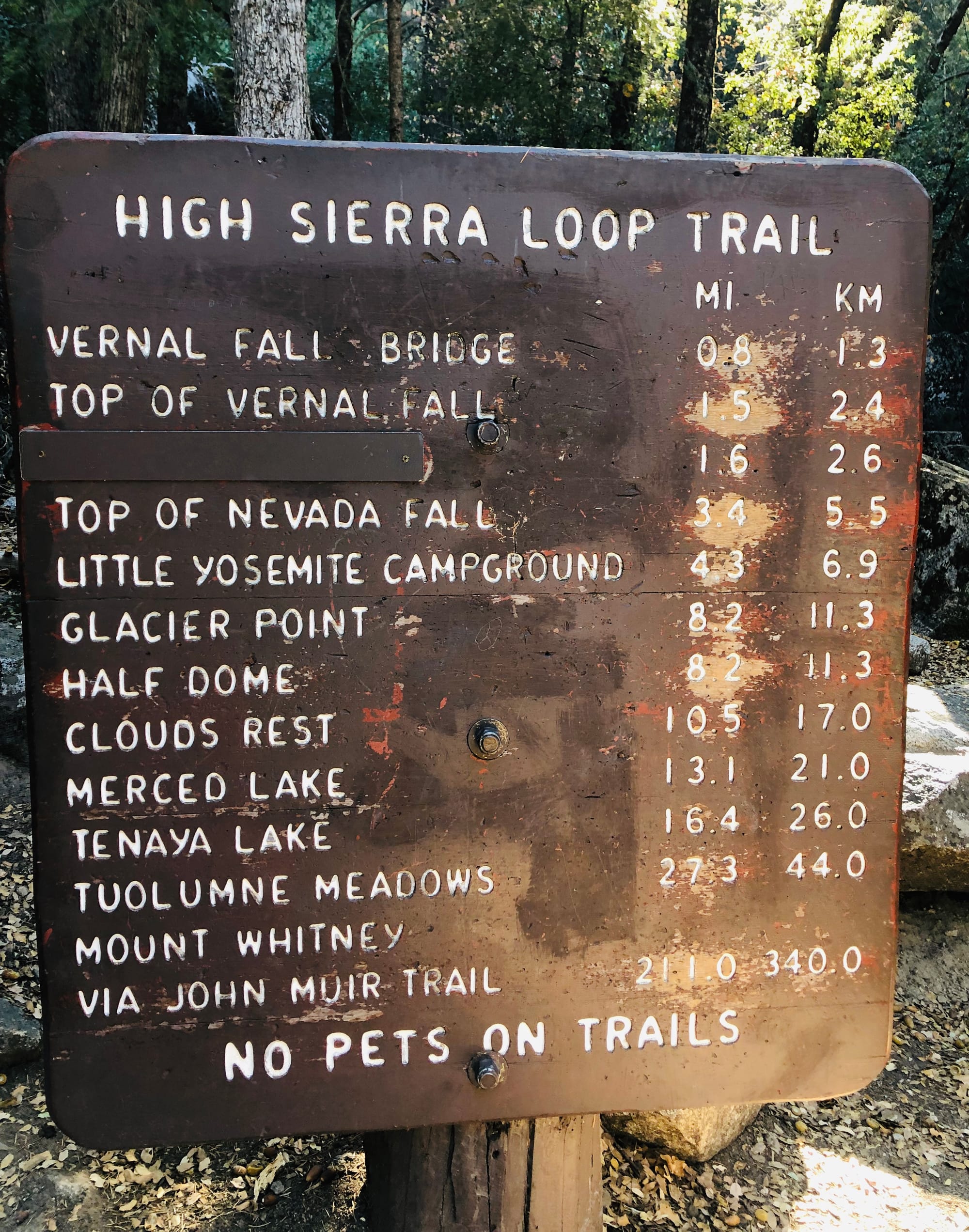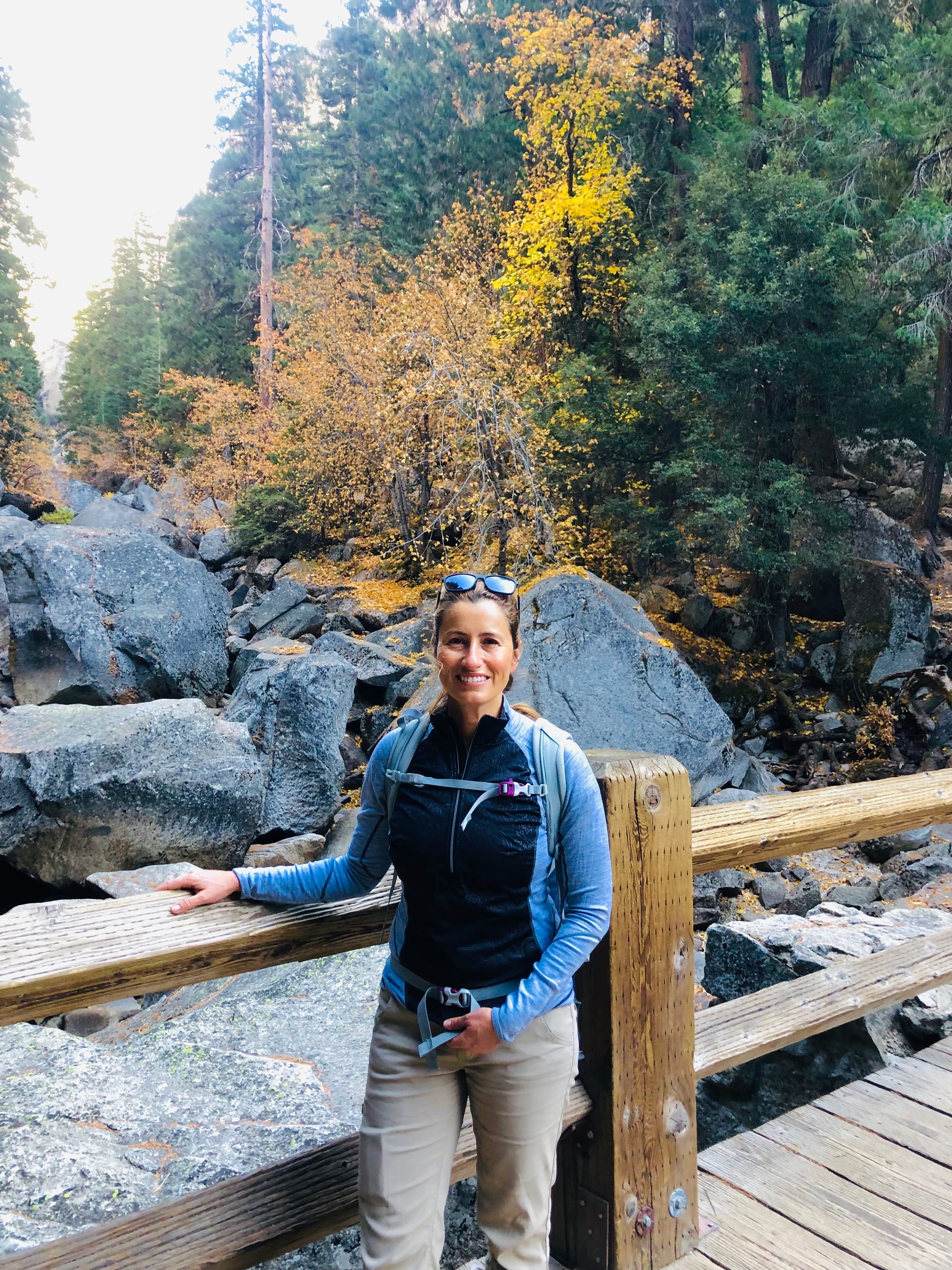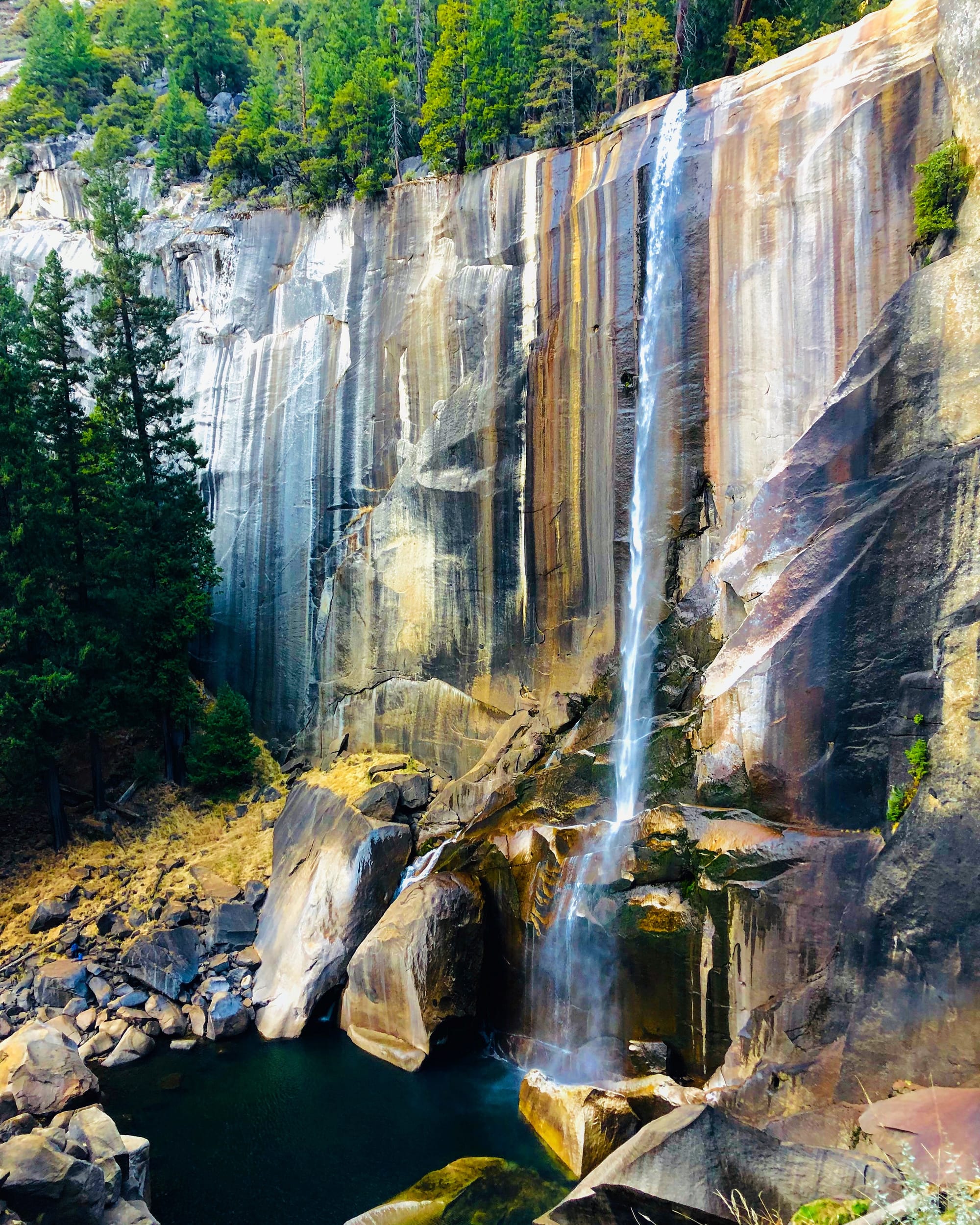 From the bottom of Vernal you can hike up to the top of the waterfall via a series of even bigger steps (not made for short legs) and a very exposed path carved on the side of the cliff, which thankfully has a railing. Though the top of the falls is nothing spectacular, you can sit a huge bed of rock and warm up as by mid-day this spot gets a lot of sun. I had more tea and a few cookies to muster my energy for continuing onto Nevada Fall. You have to options here, continuing via the John Muir Trail, which is longer (at 1.8 miles; you can make it a loop hike and come back that way), or via the shorter trail, which is advertised as 1.3 miles but is definataley longer according to my pedometer. The whole ascent was 4.5 miles. The first part of the climb from the top of Vernal Falls to Nevada Fall is pretty easy. You continue along the Merced River, sometimes a wide confluence and deep lagoon are seen, and then through a densely wooded area on a soft trails, from here you catch glimpses of Nevada Fall, to me not as striking as Vernal, but still beautiful. The last half mile up to Nevada Fall is again via a very steep series of switchbacks on a somewhat slick granite path (I had brought my pole but the rubber knob at the end of it had failed off; metal on granite is not very helpful so make sure you have a rubber stopper on your poles).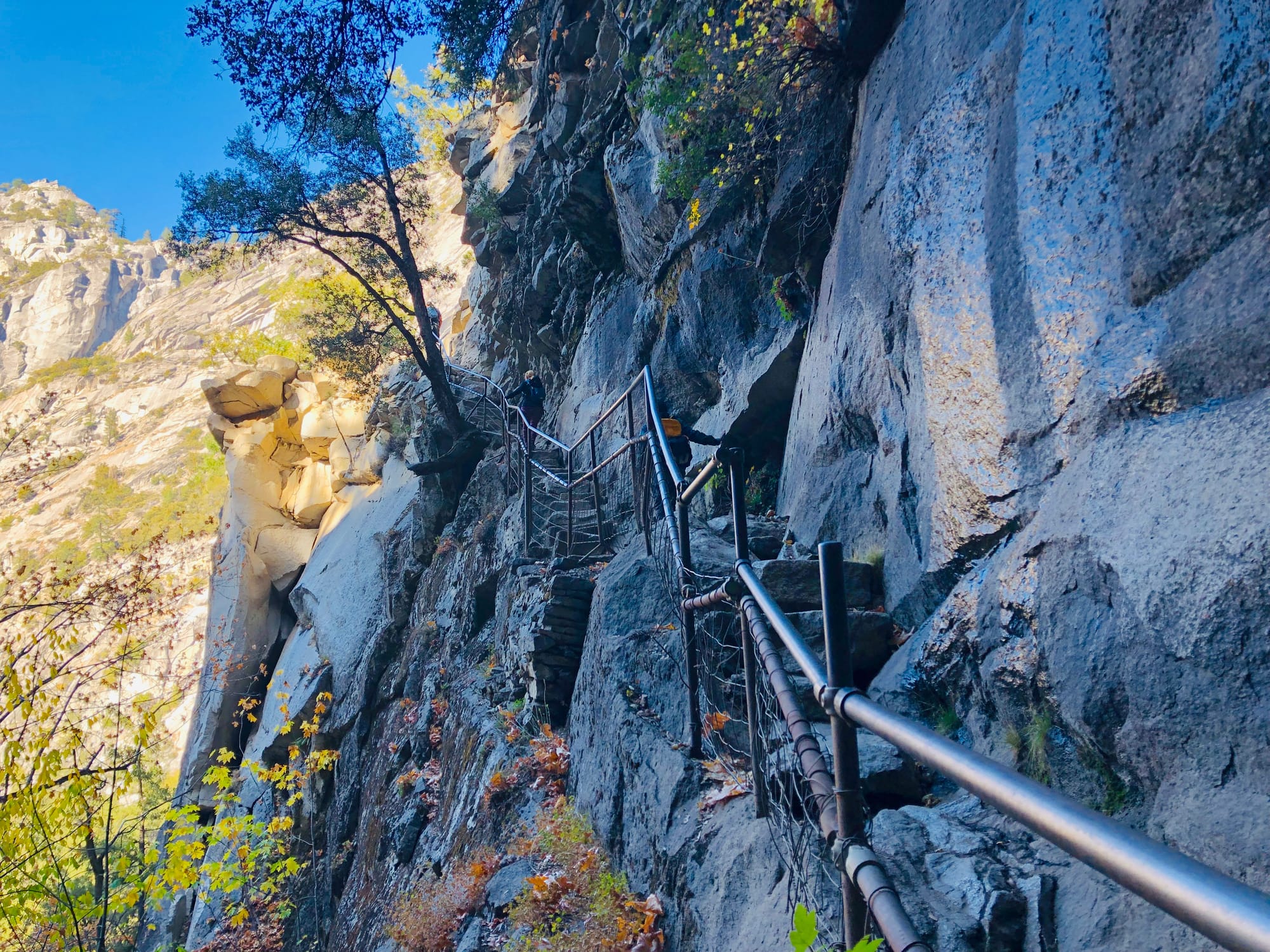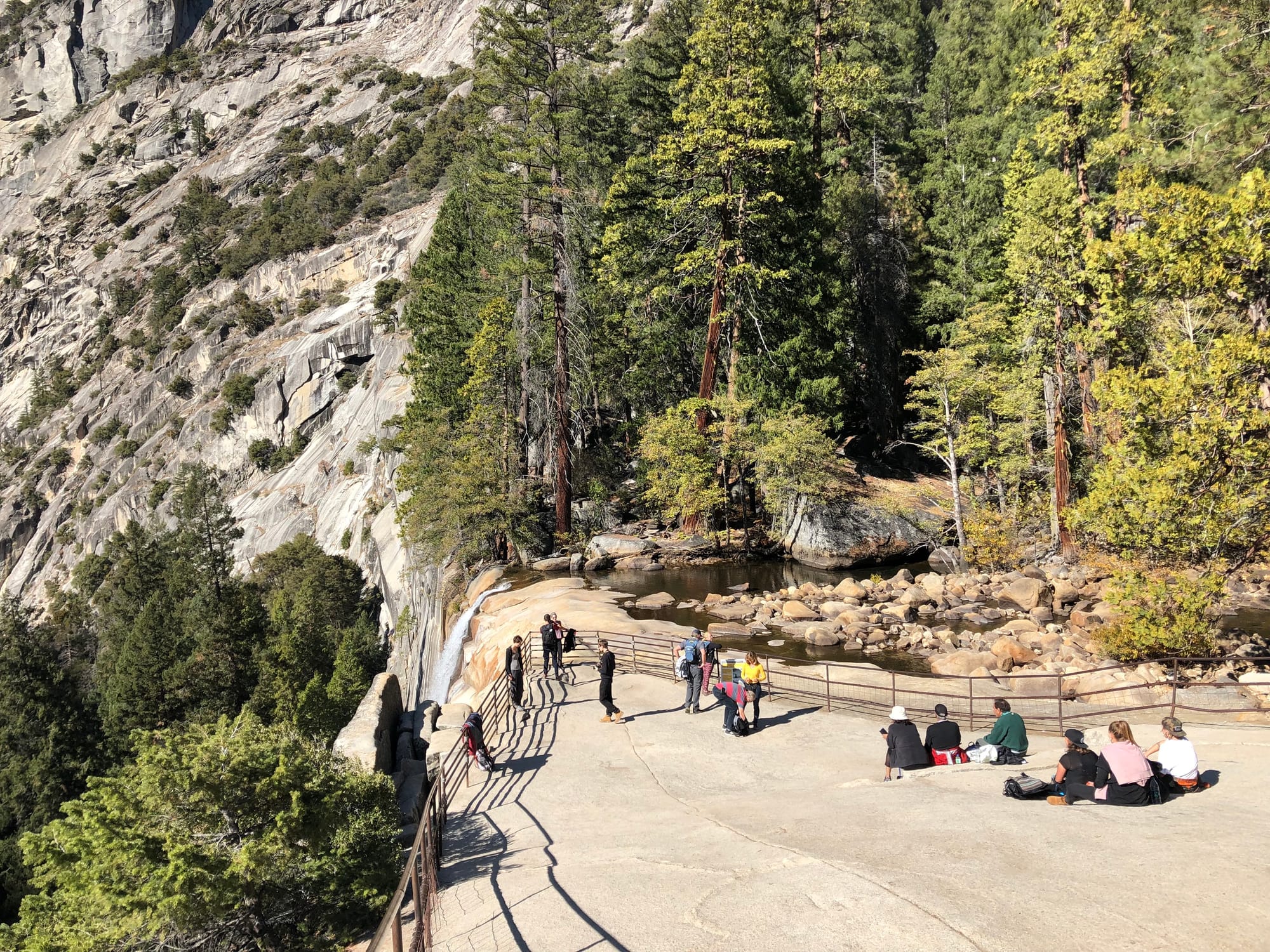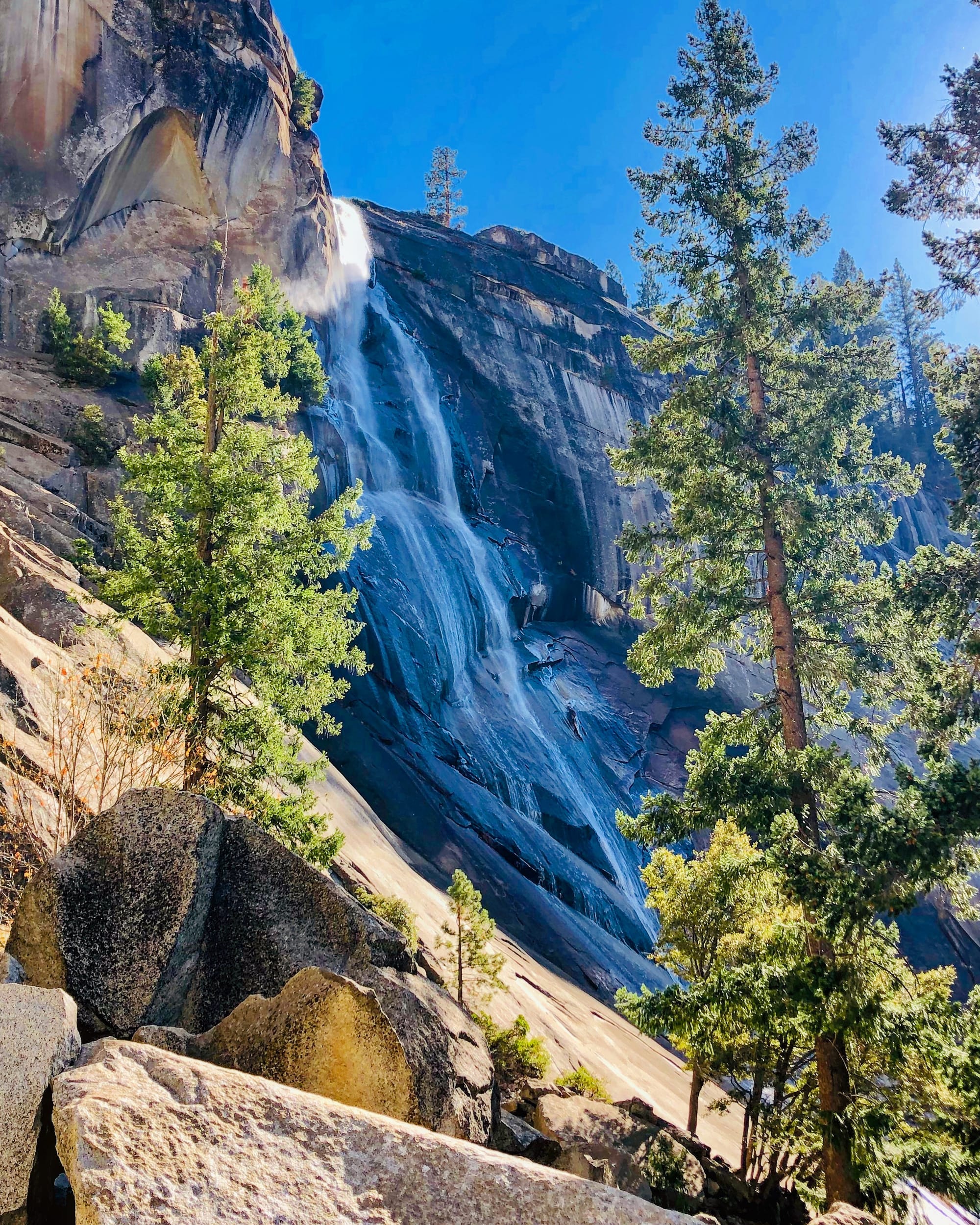 From the top of Nevada Fall you see the canyon you ascended through as well as the striking shite granite Liberty Cap (if you go up via the John Muir Trail you will see the back of Half Dome and also get a better view of Nevada Fall). Surprisingly, I found sand along the banks of the Merced River on top of the falls and huge slabs of white granite, a perfect place to stop and have lunch in the sun before heading down. As always, I was careful not to stand too close to the edge (too many people have died for the perfect photo op including an Indian couple a few weeks prior at Taft Point, who got swept over the edge by a stiff wind while taking a selfie).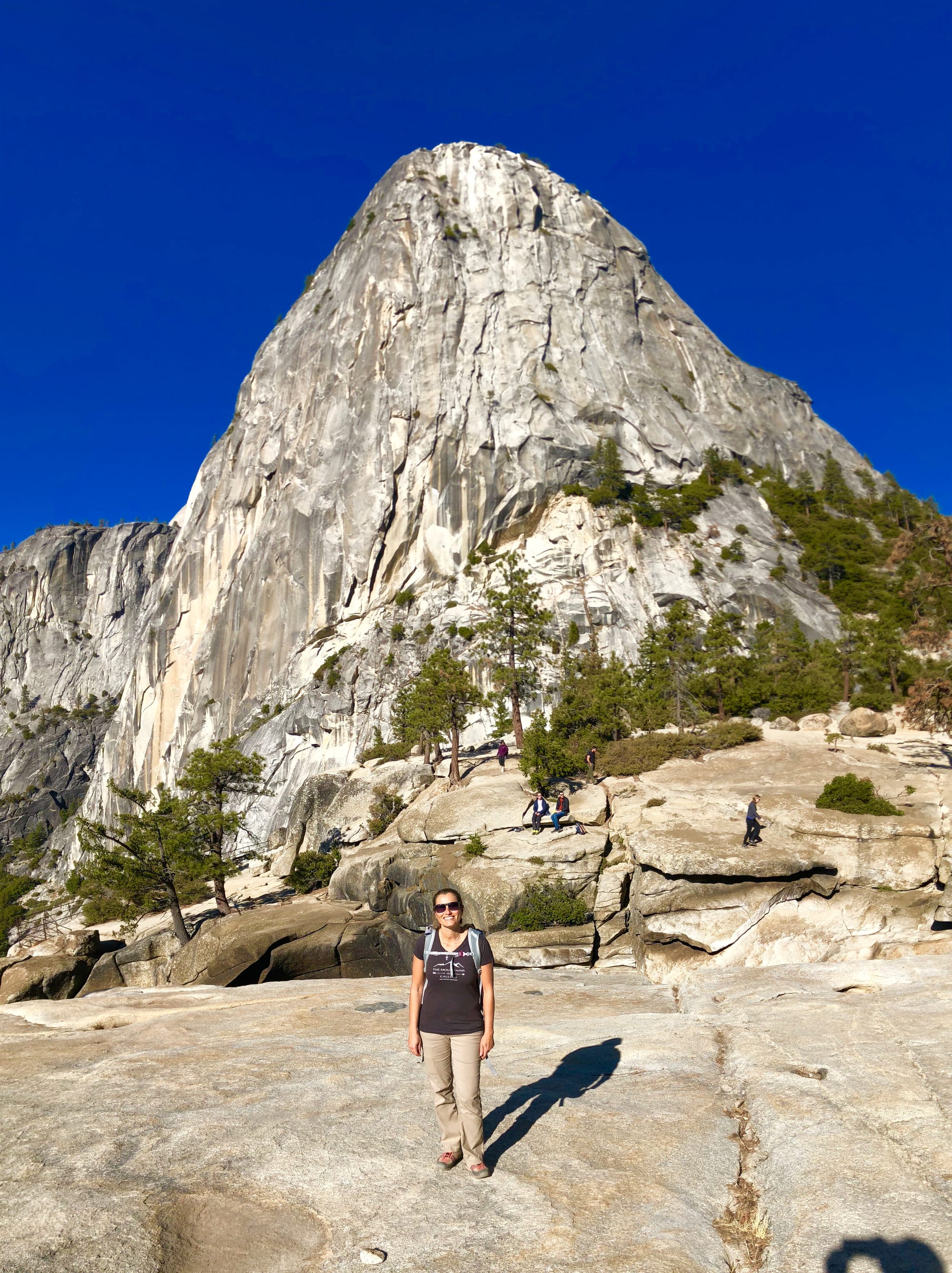 I went down the way I came but presume the descent might have been smoother going down the John Muir Trail. However, it being winter, it was getting late and I didn't want to hike in the dark (especially since that's when the bears come out), so I went down the shortest way, which unfortunately involved going down those huge steps. The whole hike was 9 miles round trip and took me a bit less than 6 hours. It involved a little less than 2000 feet of elevation gain.
That night I ate left overs and cracked open a bottle of white wine. As it was my last night I decided to use most of my firewood and made a roaring fire. Even with an ample number of logs, instead of just throwing a bunch of wood in the pit, I always try to conserve my wood by constantly turning my logs and making sure they burn evenly. I spend most of my time over dinner just tending my fire, trying to find the most strategic way to maximise the wood-burning potential of my logs, which is a great way to keep busy if you're camping alone. The newlyweds from the night before were gone and I now had another couple next to me. The male partner said hello and offered me a glass of wine (the woman, once again, was not so friendly). But at least they were discreet and quiet, and surprisingly didn't sleep in a tent but on the ground in their sleeping bags! It was so cold at night that I had an air mattress covered with a thick wool blanket, and on to of my sleeping bag, I had 2 wool blankets and a down blanket, and I slept in my wool thermals and hat and a down vest, and I was just warm enough. I couldn't imagine how well they'd slept.
Since I was leaving the next morning and wanted to go up to Glacier Point for the same awe-inspiring view of the park that Teddy Roosevelt saw (this spot offers you the best views of Half Dome), I got up early, packed up my tent and bedding, made some coffee and another cup of instant oatmeal, and set off around 7 am. I backtracked the way I had come the first day, drove by Tunnel View but didn't stop, and turned onto Glacier Point Road, past last year's burn area, and arrived at the parking lot an hour later. I realized it would have made more sense to drive to Glacier Point the first day as it was on my way in from Wawona. From Glacier Point you can do a few short hikes to Sentinel Dome or on the Panorama Trail, which is 9.4 miles long and takes you Upper Valley via Nevada Fall and offers striking views of Half Dome throughout. According to a sign at Glacier Point you Nevada Fall is 5 miles away. So that could be an option for the second day (hiking to Glacier Point and taking the shuttle back to Yosemite Village instead of hiking back down the way you went up). It would be roughly the same distance of 9 miles if the mileage sign is accurate, and would be entirely downhill (about 3200 feet of elevation loss). It would also avoid you having to drive an hour up to Glacier Point unless you plan to go out highway 41 (I was taking Highway 140 to the Carmel coast so for me it was a bit out of the way).
The views from Glacier Point are a must. You can typically see the whole valley, where the work of ancient glaciers is evident, and have a spectacular view of Half Dome. Unfortunately the haze from the Sacramento fires didn't allow for a very clear view of the mountains across the valley but the scenery was still striking. This is also the site of the old, majestic Glacier Point Hotel, which burned down in 1969. I did a few short walks along the rim for different views of Half Dome, before driving down, which was a little sketchy given that by then a lot of cars were coming down the winding road not always in full control (so be careful). The line of cars coming into the park through the Arch Rock entrance on Highway 140 was over a mile long that Saturday morning. I sure was glad to be leaving, no arriving!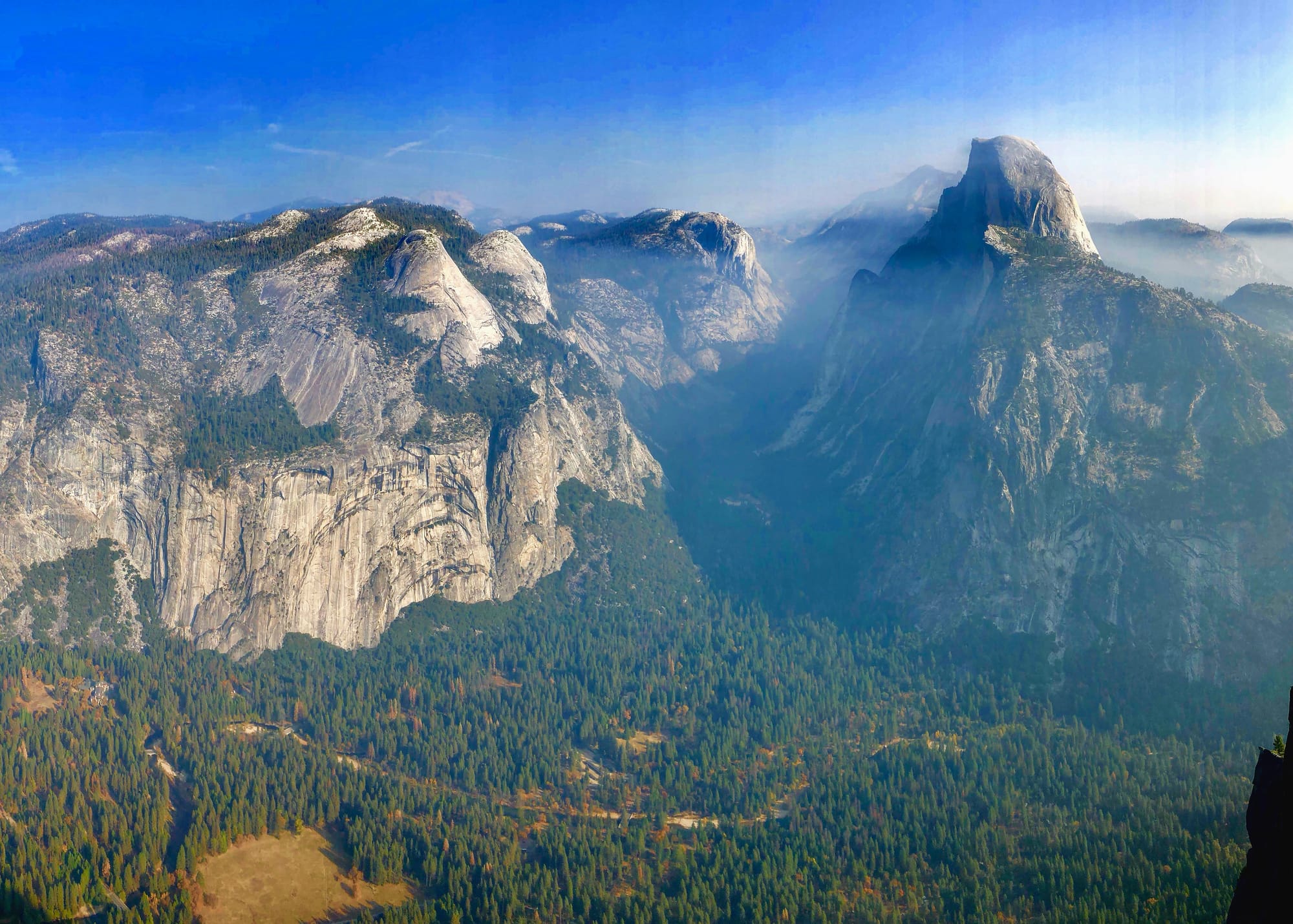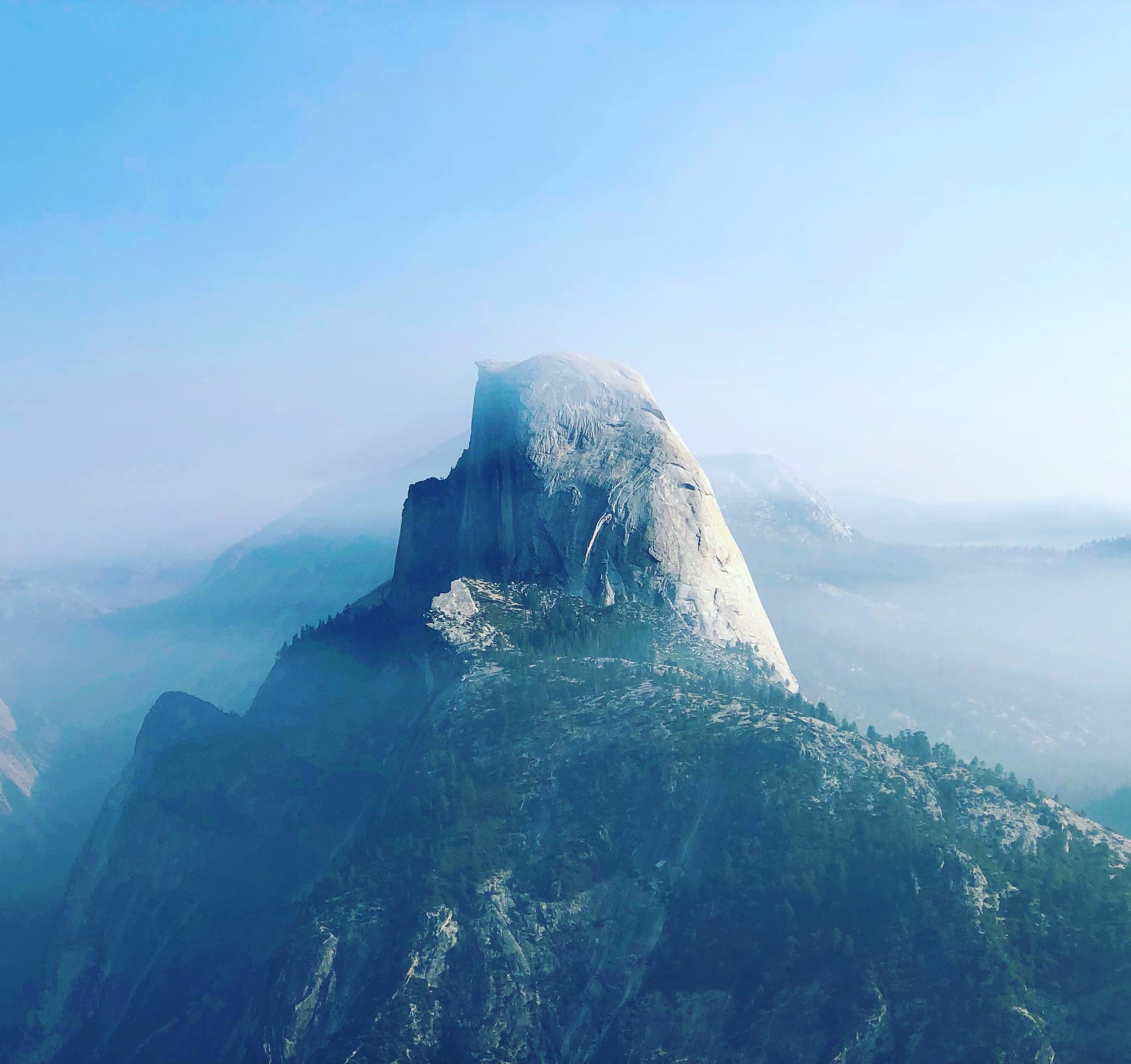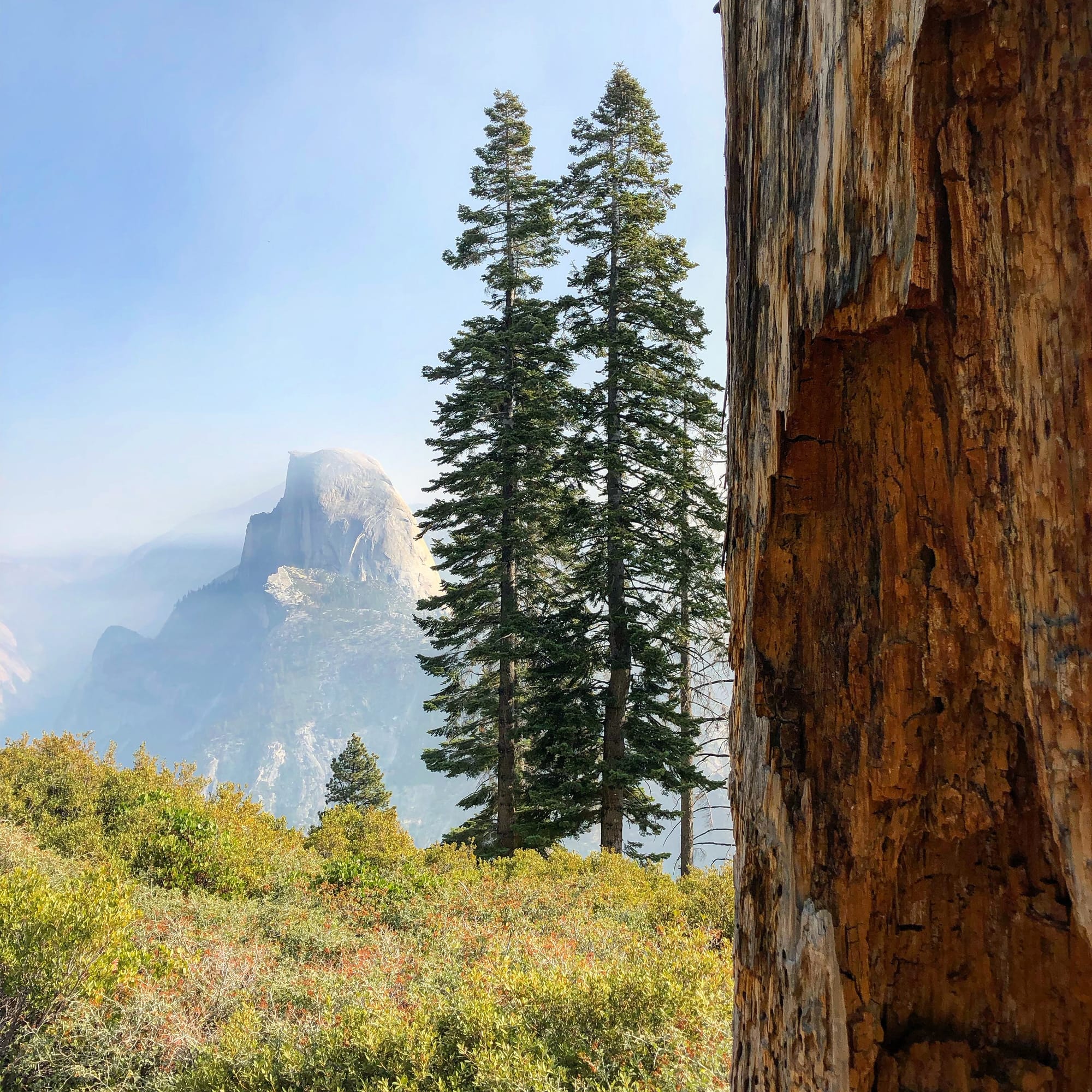 Seeing Death Valley, Sequoia and Yosemite within a span of 10 days really provided a full spectrum of landscapes and geological features that make California a hiker's paradise. Seeing the giant sequoias is other-worldly. Hiking in Yosemite is world class (living in the Colorado Rockies and having hiked in the Alps, Himalayas, and the Andes that's saying a lot). The lunar landscapes in Death Valley will blow you away. I definately recommend visiting all 3 if you are in the southern part of the state and perhaps ending it with a couple of relaxing days at the coast if you have the time; watch the surfers at Asilomar State Beach, drive (you have to pay to get in) or cycle the 17 mile drive to Carmel-by-the-Sea from Monterrey (there was many otters off of Cypress Point so it's worth a stop), walk along Carmel beach, visit Point Lobos Natural Reserve, and drive along the coast south of Carmel stopping in Garrapata beach until the Big Sur Visitor's Centre. Don't forget your binoculars so you can spot the otters and seals in the water or along the coast.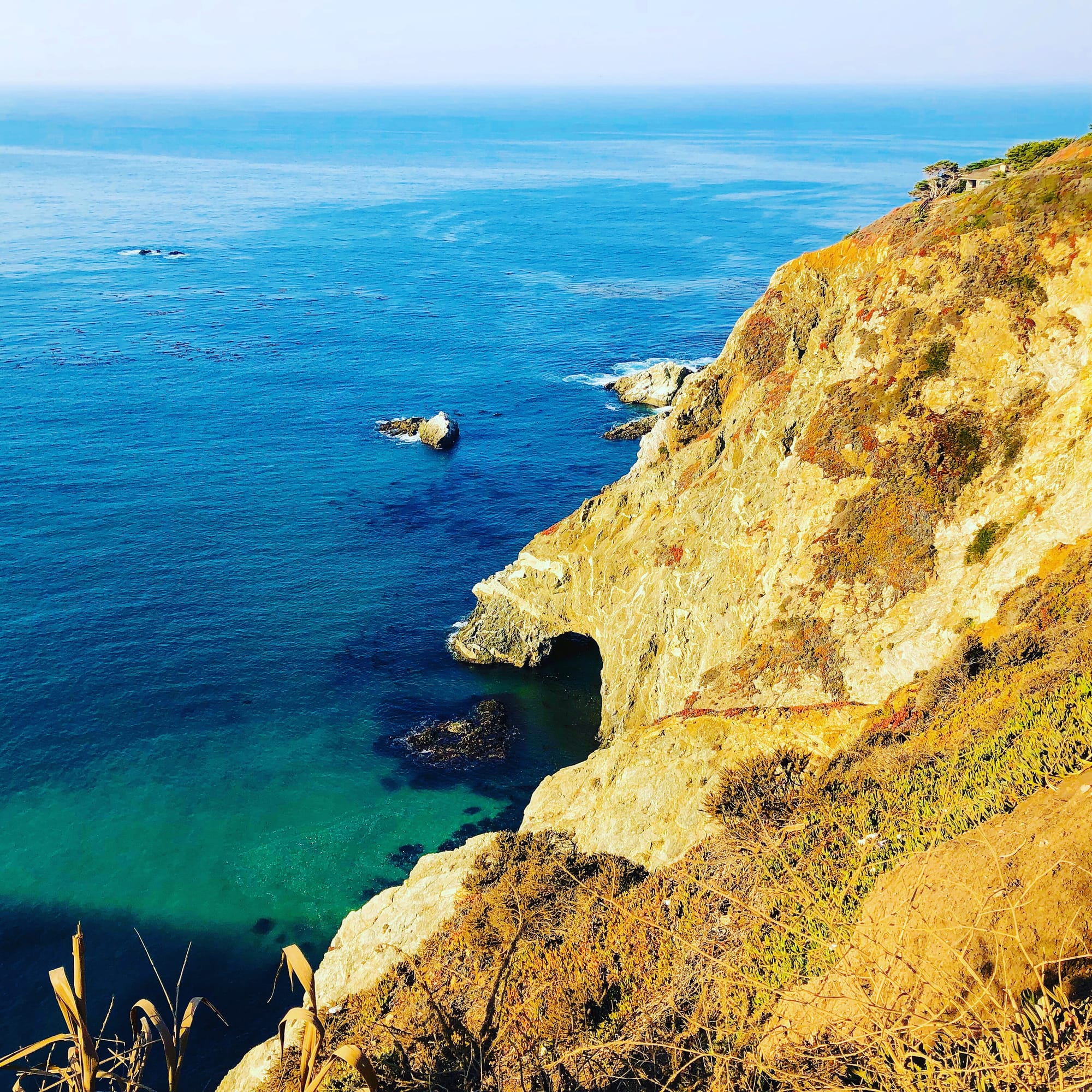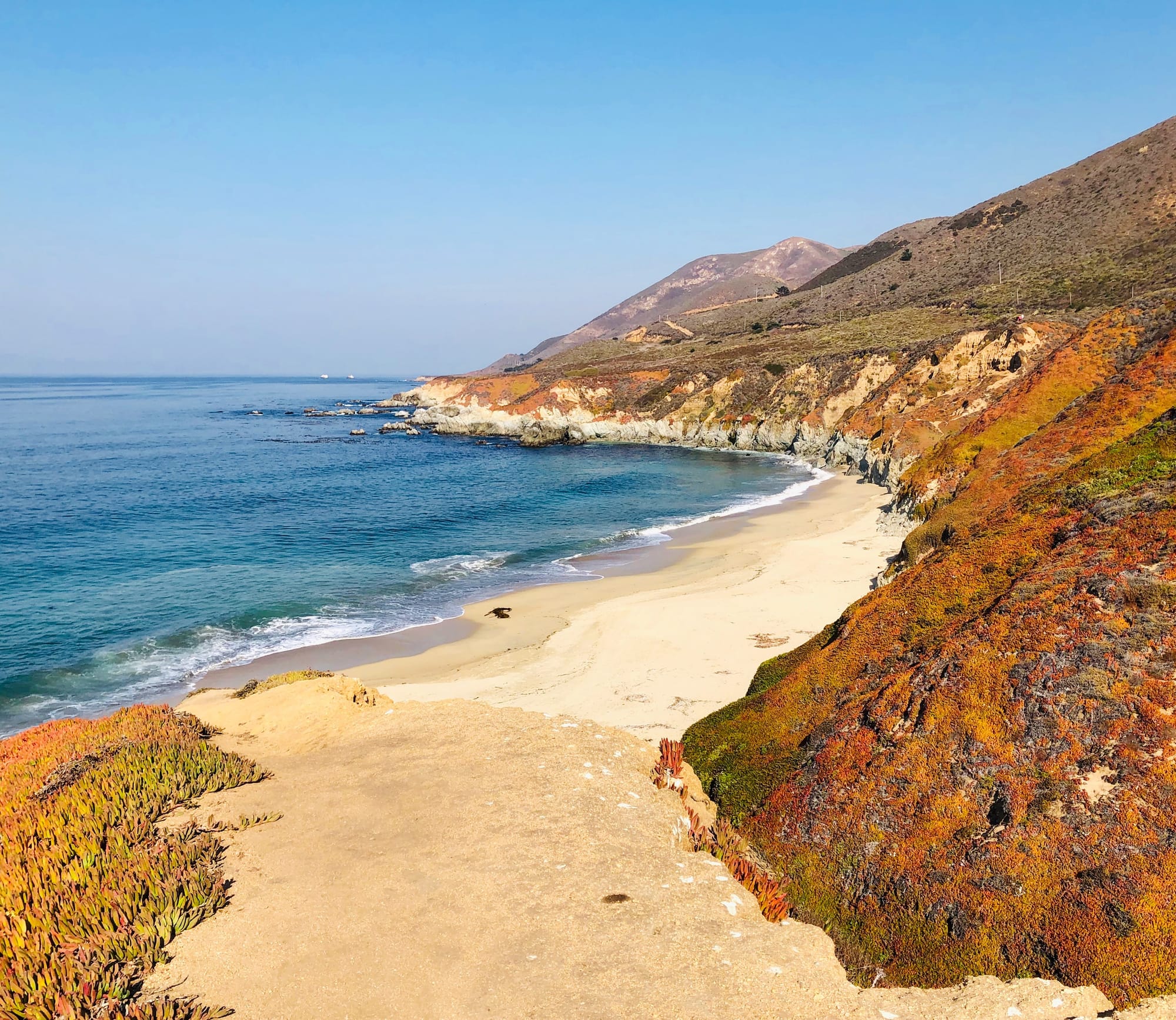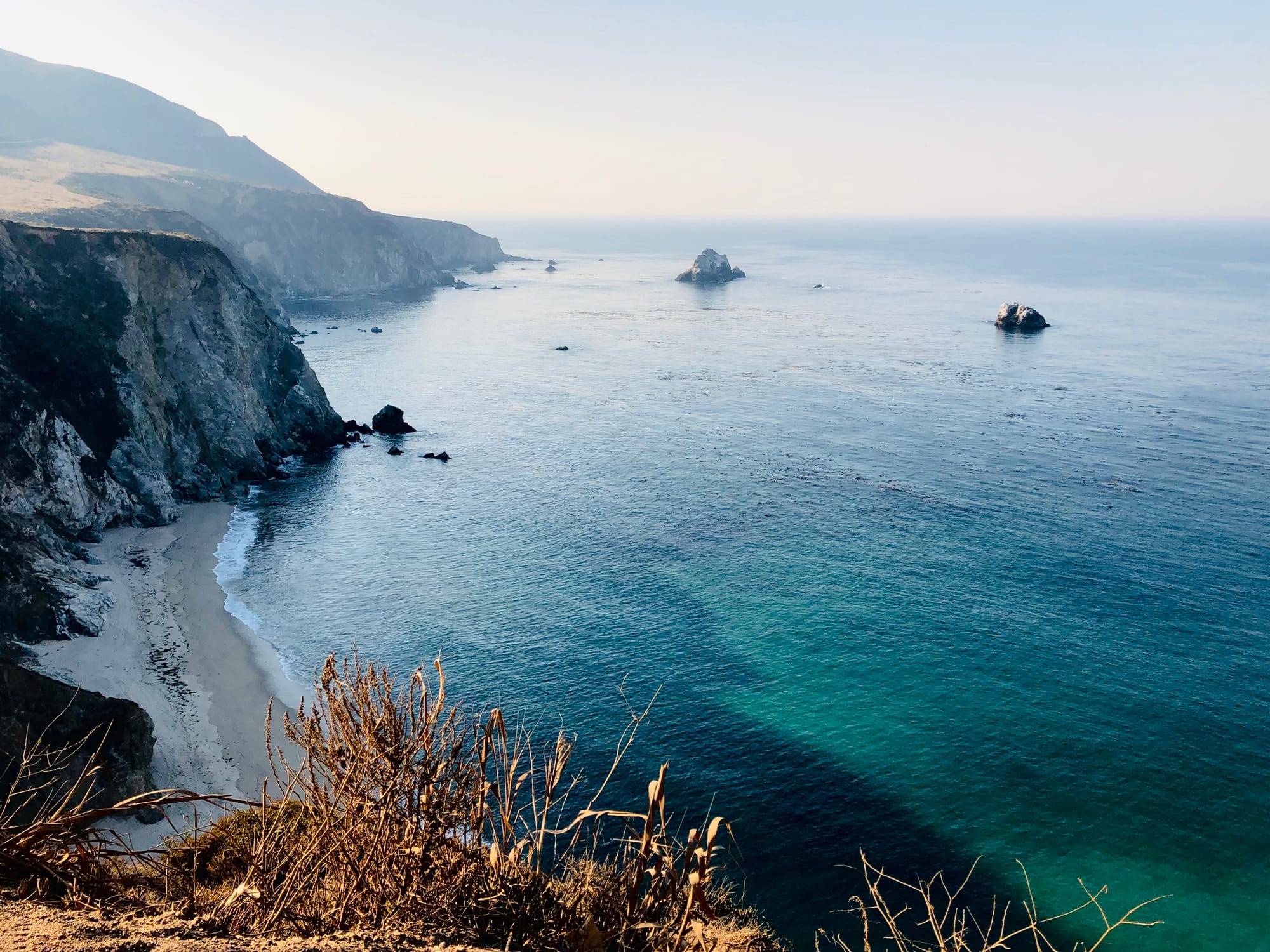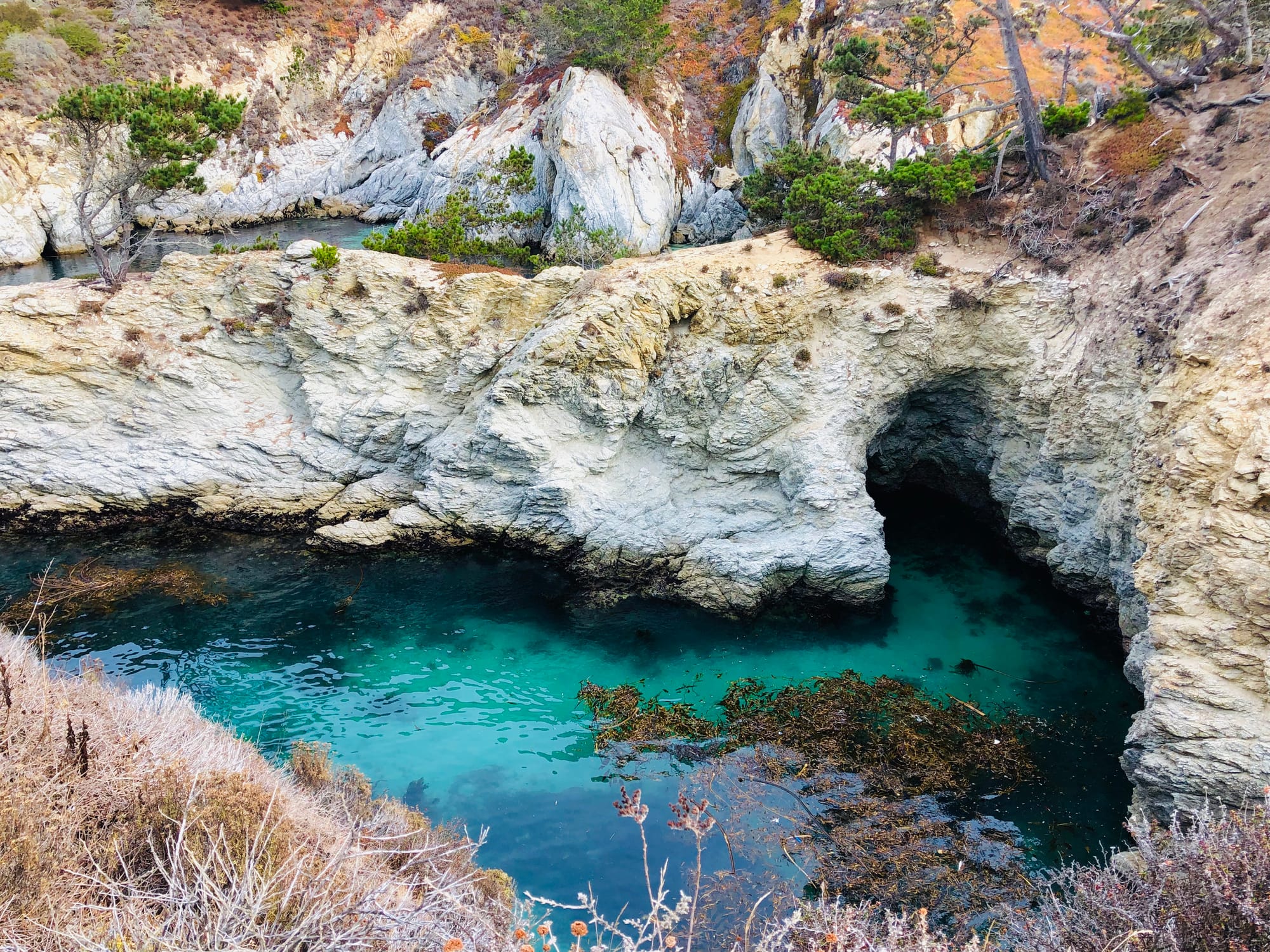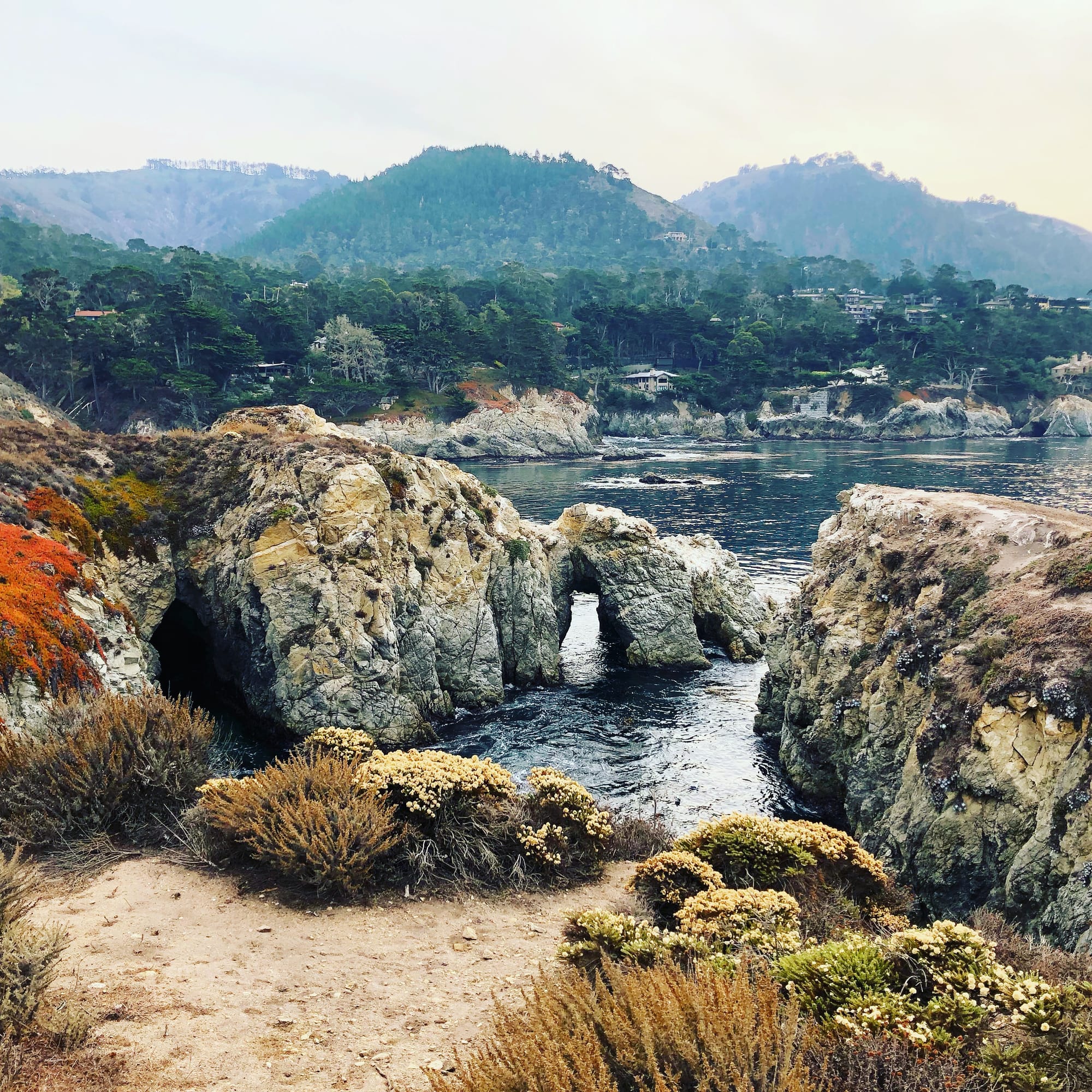 I decided to go to Southern California in November to avoid the peak of the tourist season, and I found that all parks mid-week were relatively quiet, with Death Valley being the least crowded. I hiked on trails without seeing a single person for an hour. The weather was pretty mild (though very cold at night whilst in Yosemite and too hot in Death Valley). I had sunny, windless days in all parks, which may actually be unusual for that time of year, but with climate change, that may soon become the norm. I even got to walk on the beach in Carmel in a t-shirt. I do think Springtime might be a better time to visit Yosemite as it would be nice to see water on Yosemite Falls, more green trees, and less smoke from wildfires, but as I am running my adventure and yoga retreats next Spring, November was the perfect time for me.